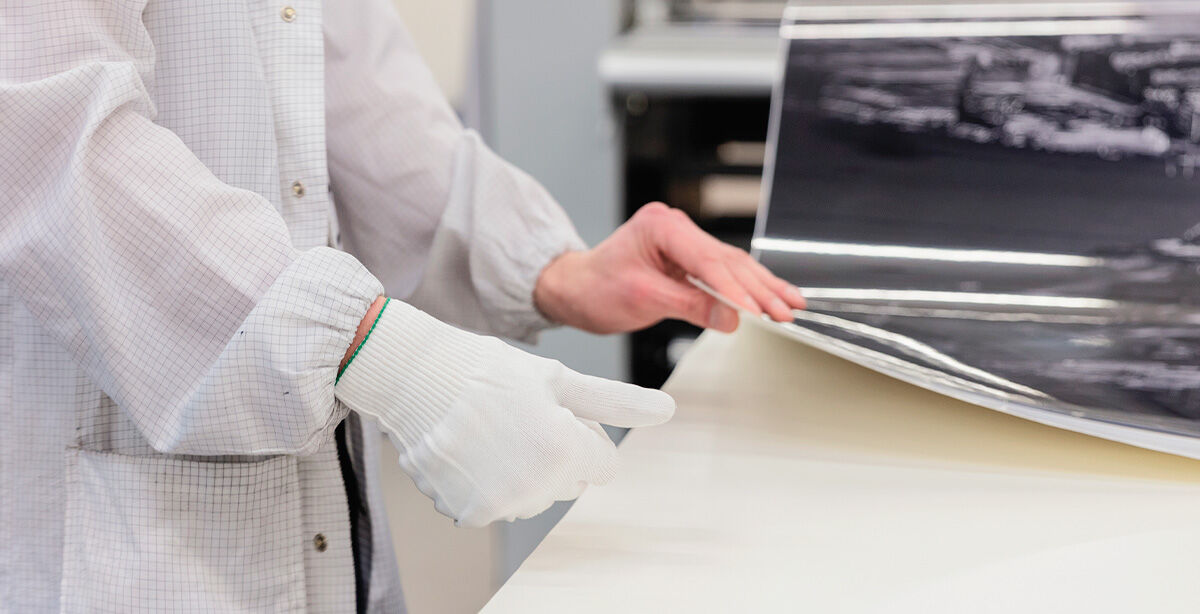 The laboratory
Zeinberg is the official photographic laboratory of YellowKorner and some of the biggest names in photography. At the heart of our laboratory in Poland, we apply our expertise to each print run, combining our artisanal know-how with new printing technologies. Every photograph entrusted to the Zeinberg laboratory is verified by one of our experts, to guarantee optimal resolution and a unique, high-end finish. we are experts, so you don't have to be.

Discover the steps to create your work of art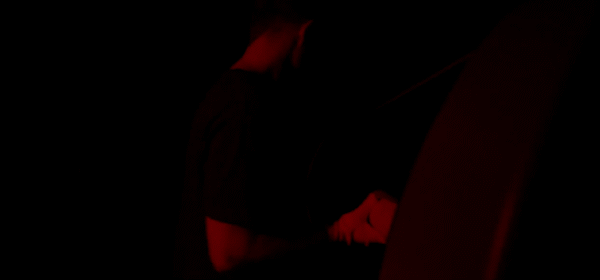 Photographic printing and processing
For ten years now, we have been producing non-digital prints on traditional paper. A latest-generation Chromira 5x50 photographic imager exposes Fuji DPII Gloss photographic paper using LEDs. The exposed photographic paper is developed using a chemical process and the image is then fixed. The print is then protected from UV and humidity by a gloss film.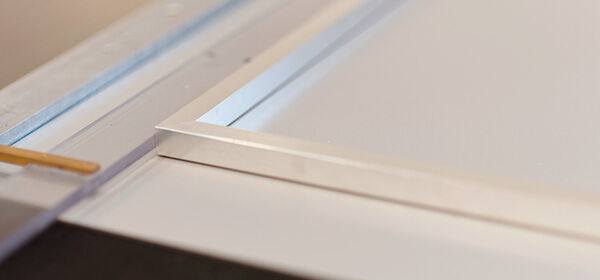 Mounted prints on Aluminium Dibond ©
Your high-definition printed photograph is mounted onto an Aluminium Dibond© plate to maintain and support the print and for ease of display. Our light and resistant aluminium plates forming a frame at the back of your photo print provide a slight offset from the wall (20 mm). This effect magnifies your photograph and allows a more immersive viewing of your most beautiful creations once they are exhibited.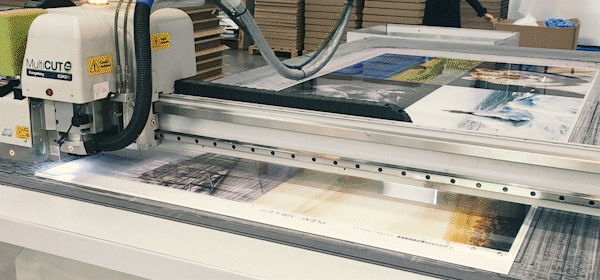 Matte and Gloss Plexiglass finishes
A two-millimetre Plexiglass plate is then applied over the print to protect your artwork : our Gloss Plexiglass and Matte Plexiglass finishes magnify the colours of your photographs. Our experts check every photograph and verify every detail.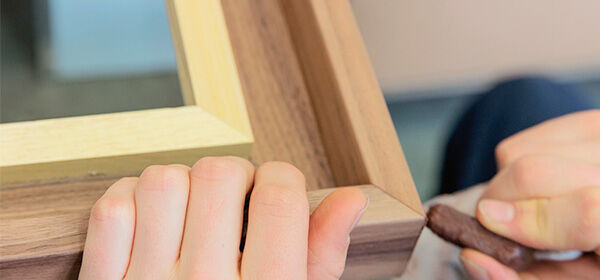 Made-to-measure framing
Assembled by hand, your artwork can benefit from the addition of made-to-measure shadow-gap frame. Supported by a frame, the ready-to-hang American box is lifted slightly from the wall, creating a floating effect between the photograph and the frame.

Framed Classic prints
For our Classic prints, our laboratory has chosen an acid-free cardboard passe-partout, 1.4 mm thick and covered with laid paper. Placed between the photo print and the glass of the Plexiglass frame and cut to a bevel, it highlights the contrasts in the photograph. Its neutral pH protects the image from condensation.
Our experts are here to help
Our teams will be with you every step of the way to create your work of art.
Need some advice ? Visit our YellowKorner galleries and benefit from personalised advice to help you realise your photographic printing projects. Our long-term collaborations with photographers, collectors, international museums and galleries have proven the quality of our prints and the excellence of our service. Whatever your project entails, we are here to guide you.

Explore Our Formats
Secure payments
By credit card, Visa, Mastercard, or PayPal.
A Gallery Quality
For all of our professional projects, from mini to maxi format.
International Delivery
By specialists. Fast and reliable service (secure packaging, guaranteeing reception of your order intact.)
Customer Service
Advice and assistance by telephone, e-mail, and in galleries.