Create a Harmonious Interior with your Personal Photos
The 05/05/2022
Decorating your walls with your own photo prints is a great way to create an interior that reflects your personality. Follow our advice to vary the decoration of your rooms while maintaining the harmony of your interior.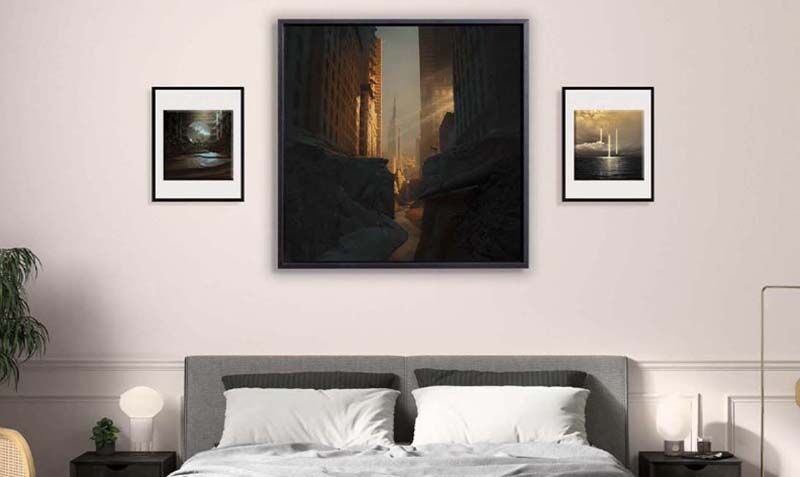 If we obviously think of the living room or the bedroom, certain rooms reveal themselves once they are highlighted! Why not try culinary photography to decorate your kitchen while whetting your appetite? Passageways such as corridors are all too often forgotten exhibition spaces! To take full advantage of the effect of our Giant or Collector photo prints, reserve these prints for your most spacious rooms so that you can stand back from them. Corridors and more intimate rooms can benefit from photo prints in Selection, Large or Gallery Framed formats.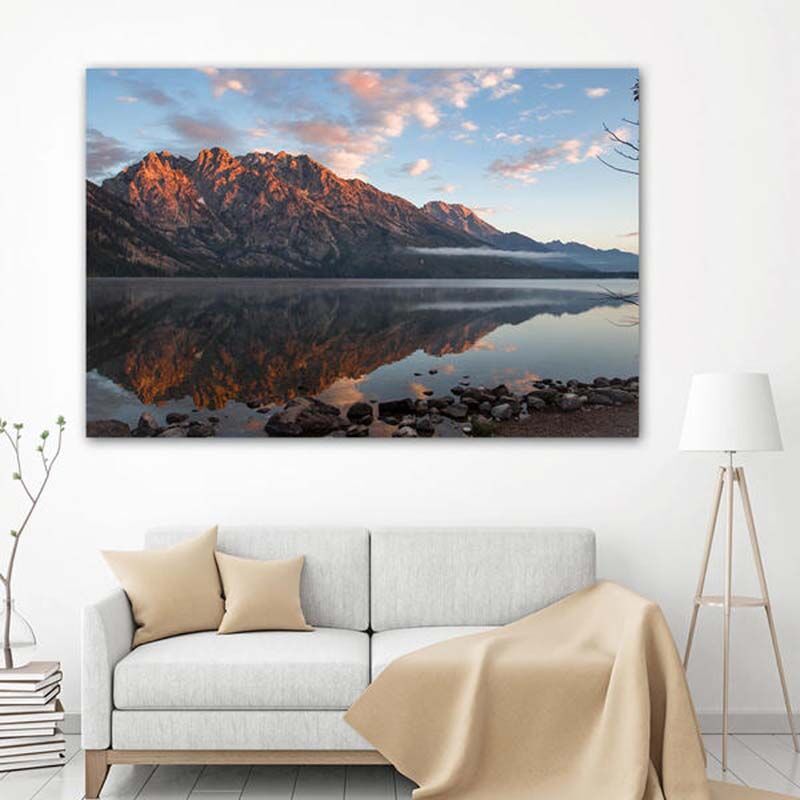 A variety of photos will form a personal moodboard of your favourites and inspirations. Landscapes, portraits, abstract compositions: dare to mix genres by combining aluminium, mahogany or white wood photo frames. Play the card of the pell-mell photo wall dressed in a total monochrome look or in harmoniously matched colours: elegance guaranteed from the most spacious rooms to the studio or smallest spaces!
Beyond the chromatic harmony, choose prints from the same series. For an autumnal atmosphere, opt for shots in an ochre to brown palette or a series with a forest atmosphere for example. To go further, think of your images as windows on the world by using diptychs and triptychs to recompose a photo.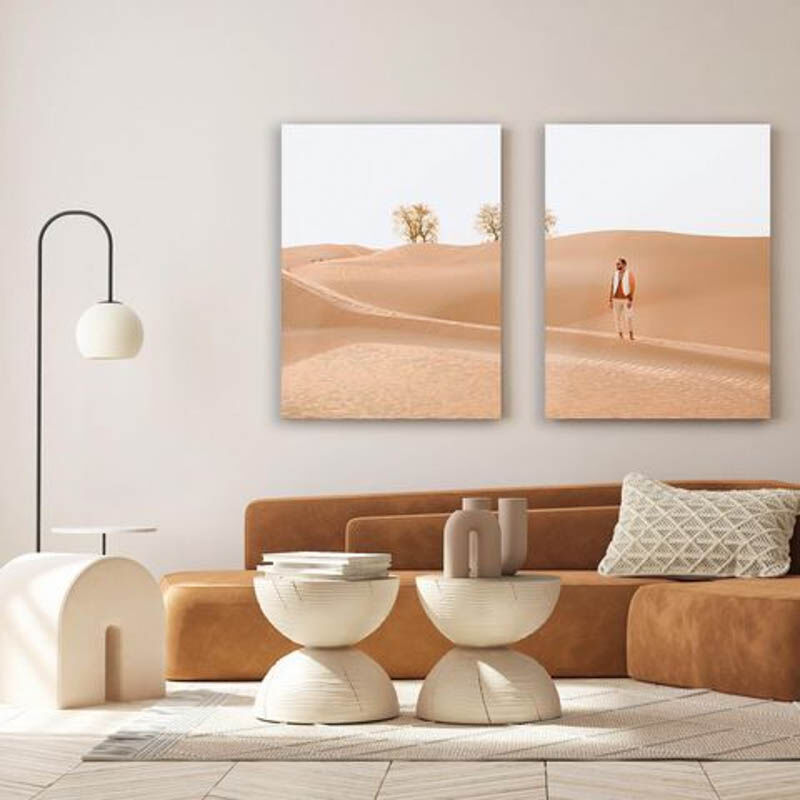 For a graphic composition, opt for symmetry by placing several Encadré Galerie prints in a perfectly aligned square. Looking for fantasy? Assume a hanging of photos in Mini and Selection formats arranged at an angle.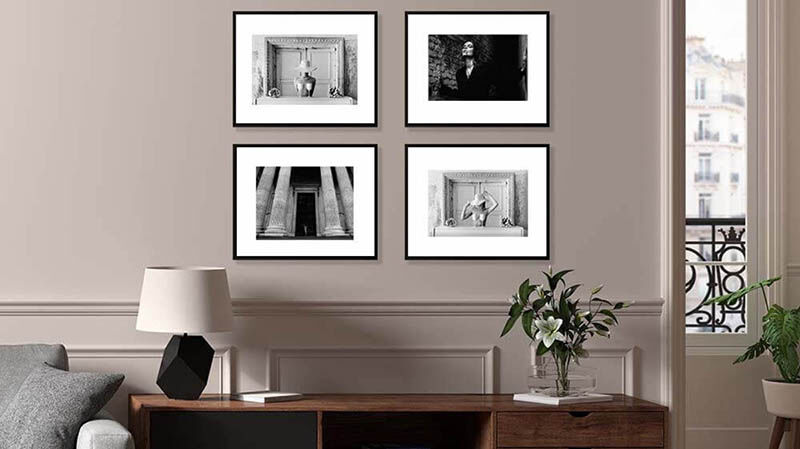 Do you want a modern and modular decoration that can be changed regularly? Place your photo prints on a shelf or arrange them on the floor for an artist's studio effect; then shift the frames for more visibility.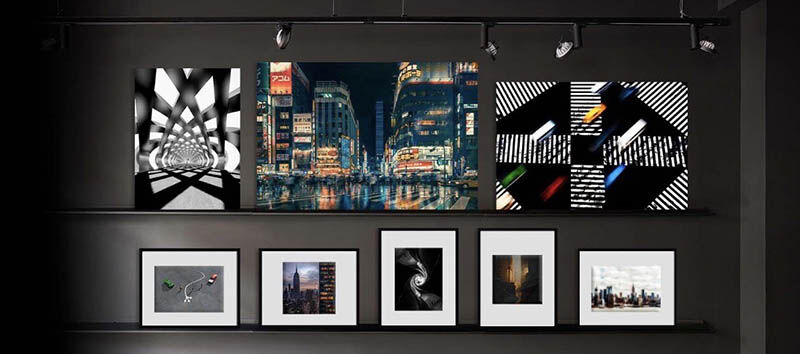 The printing of your photos allows you to personalise your print, but also its finishes: format, finish, framing, addition of an American box, you have the choice thanks to the numerous options of personalisation of our photographic laboratory! Trust yourself and follow your intuition, after all you are both the artist and the viewer of your compositions!
© 2021, Justine Grosset for Zeinberg