Boost your Photographic Creativity with Reflections
The 04/05/2022
You want to bring a little originality to your photos ? Are you looking for a different angle to give your portraits and landscapes a personal signature? The play of reflections should seduce you! Discover our tips to make the most of these highly photogenic reflections.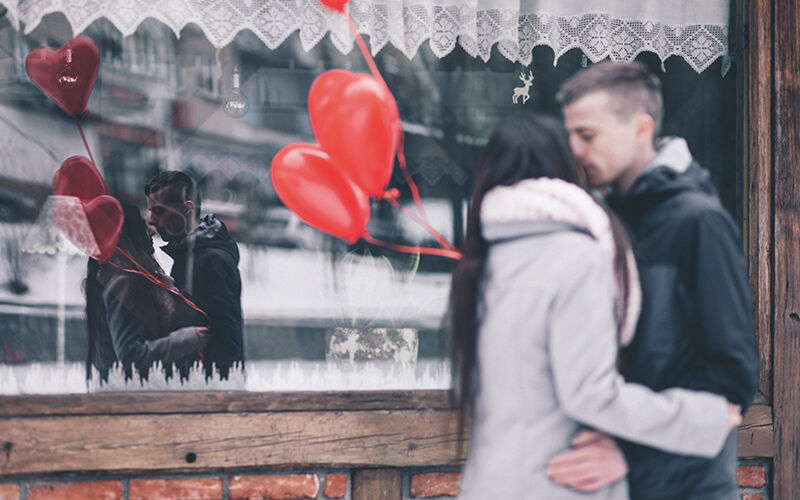 1 — Play with the notion of inside and outside
Photograph near a window to give your portraits an intimate and slightly melancholic note. Looking out, in meditation, your subject lets his imagination drift in front of the reflection of the city or of anonymous silhouettes. This staging works from an apartment, but also in transportation. This type of portrait will bring a touch of reverie to your image gallery. Captured outdoors, the scene takes on another dimension and it is then with your subject and his reflection that you can have fun creating graphic compositions.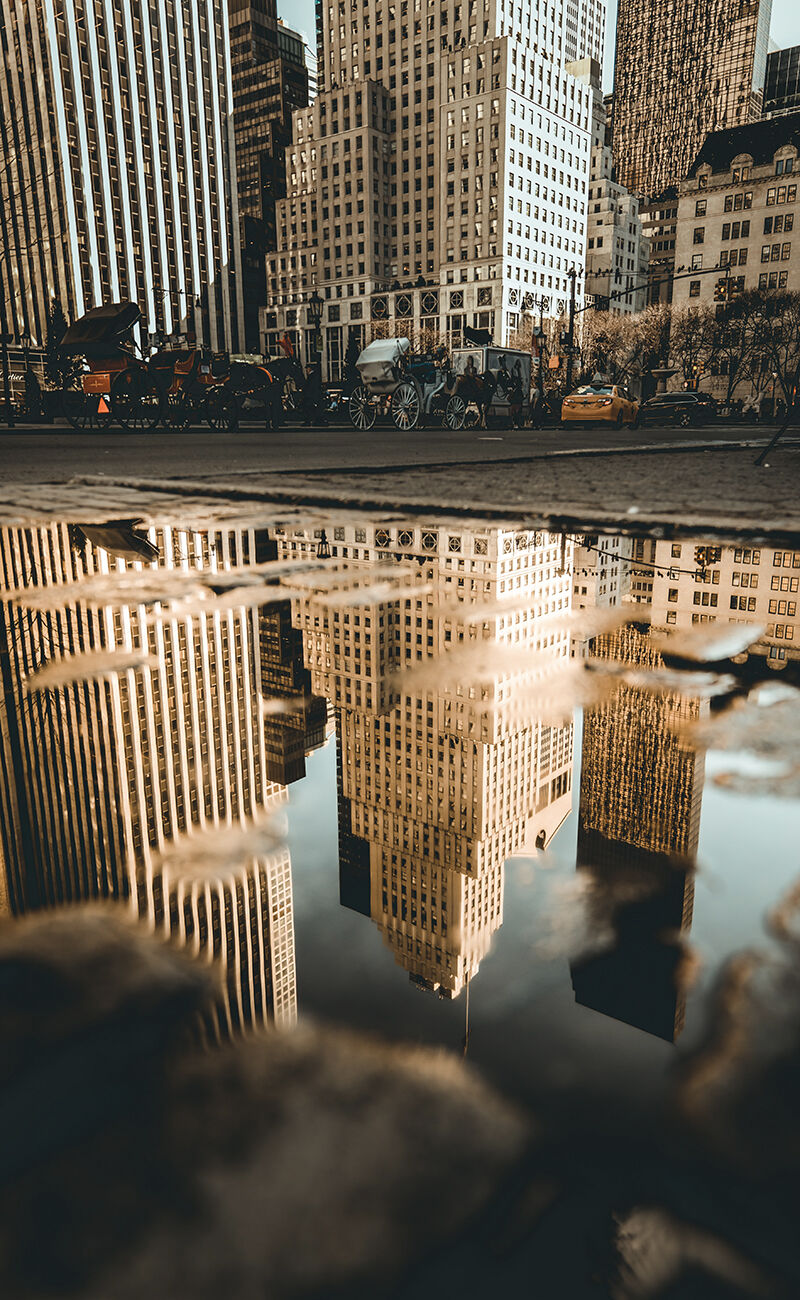 Royalty-free Photo
2 — Rain, the secret accessory of urban architecture photographers
Don't postpone your photo outings at the slightest rainfall! Rain can be a photographer's ally. Use the silhouettes of buildings and monuments reflected in puddles and wet asphalt to create original photographs worthy of professionals.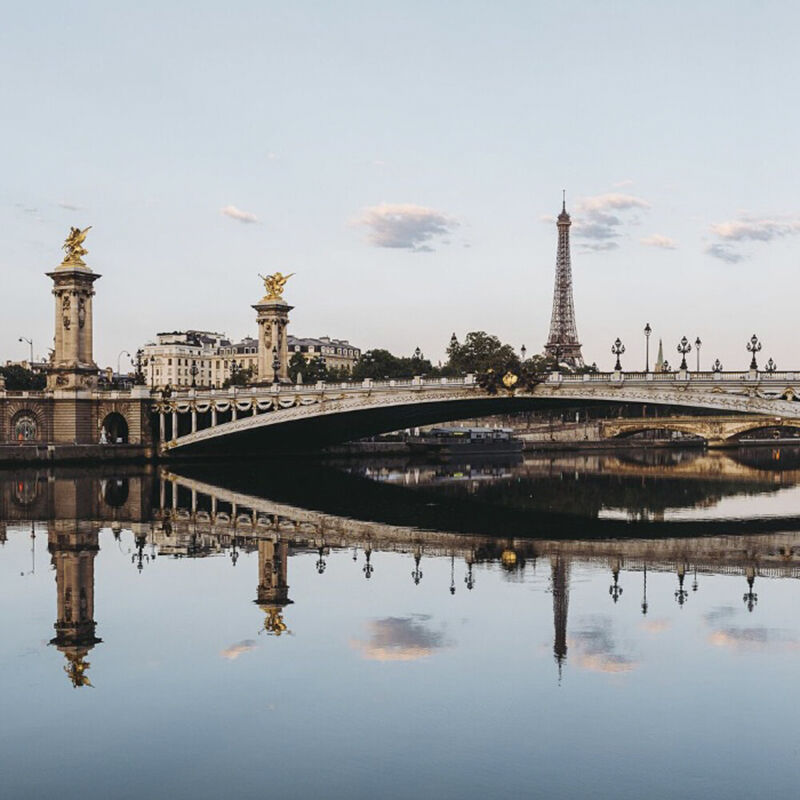 3 — Capturing the symmetry of the water
In photography, symmetry has an undeniable effect. To bring dynamism to your nature photos, don't hesitate to compose your photograph using the reflection of the landscape in the water. City, mountain, forest and even starry night sky captured in a game of mirrors almost confer abstraction as here Paris immortalized by the photographer Guillaume Dutreix.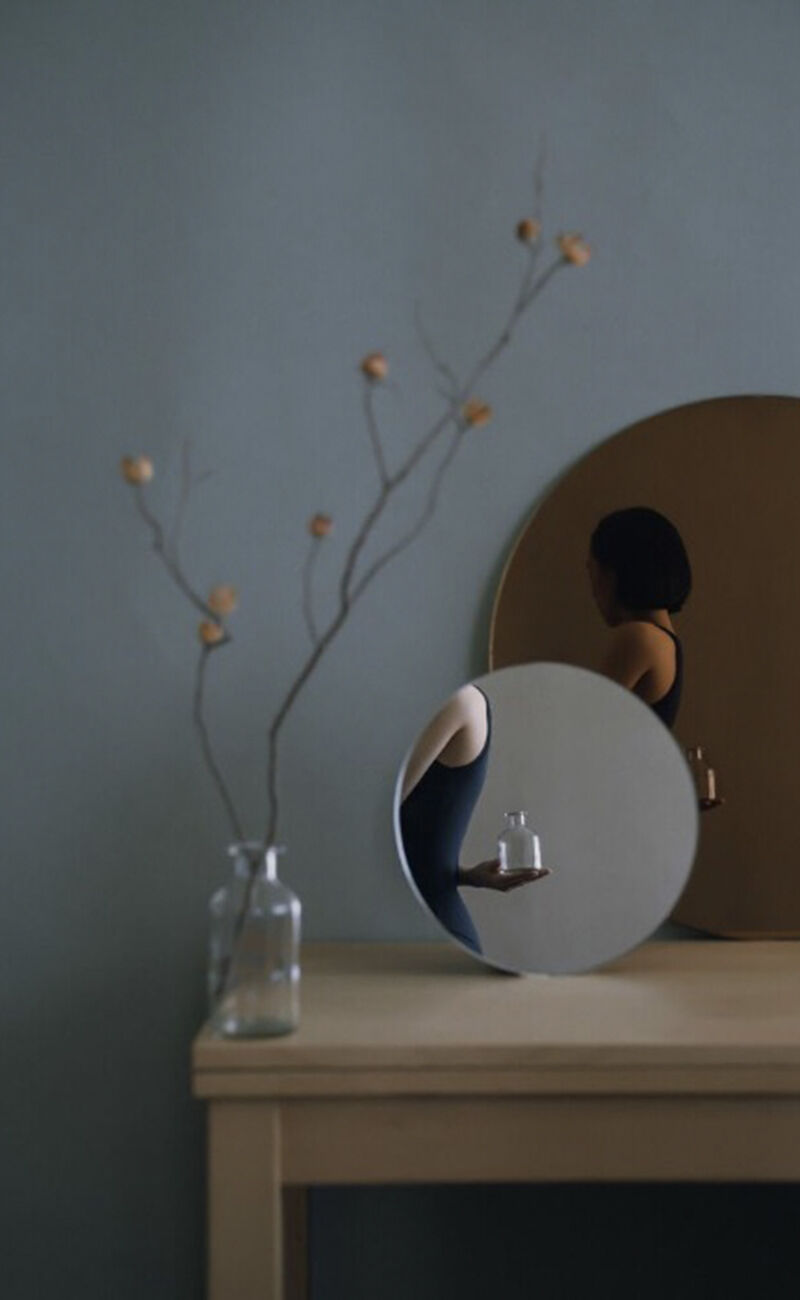 4 — Mirrors and photoball for real art prints
Forget about selfies! When done well, portraits or self-portraits using a mirror have an immediate artistic impact. Vary the angles of view and multiply the mirrors for a mysterious effect in the manner of the artist Ziqian Lu, partner of the Yellow Korner galleries. Another photo trick: photoballs or lenseballs, these crystal balls that reflect an upside down image: an easy to find and carry accessory for original photos.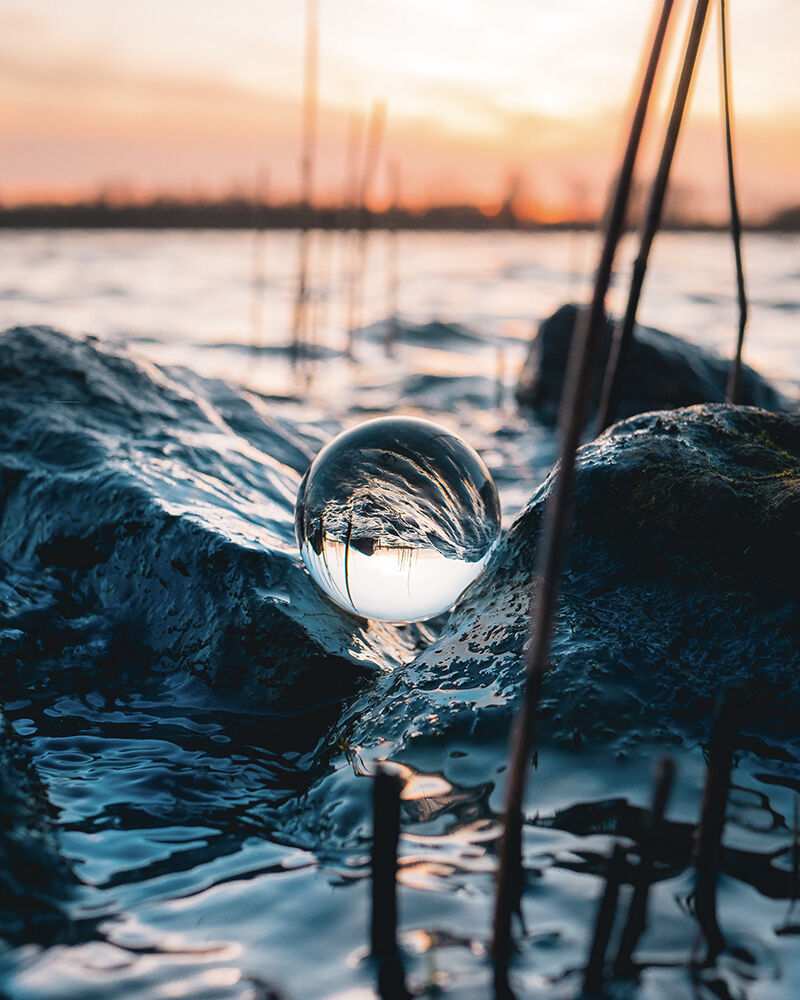 Royalty-free Photo
These few tips will give your photos a professional look for photographs worthy of the greatest artists. For a striking photo print our preference will be for the Plexiglass finish, available in up to 5 formats, it gives your photos an exceptional rendering. Contrasts and colors are highlighted with accuracy while the depth of field is intensified. Ideal to bring character to your interior and reflect your talent!
2021, Justine Grosset © Zeinberg