How to enhance your photographs with a passe-partout ?
The 18/09/2023
What is a passe-partout ?
The passe-partout is a popular framing finish for art galleries, museums, and professional photographers. The passe-partout frame is a great way to showcase your artwork. It's a cardboard photo frame in the center of which your photograph is placed. A wooden or aluminum frame then protects and magnifies the print.
The passe-partout is a sort of intermediate frame consisting of an art-quality cardboard cut to reveal the image: a photograph, an engraving, or even a drawing or a print. Its more or less wide edges delimit the contours of the image to better direct the eye, which differentiates the passe-partout from a simple cardboard background. It's a way to emphasize the image while giving your photo volume and depth. By placing itself between the photo print and the glass, the passe-partout elegantly protects your favorite photos.
The passe-partout is usually white to enhance the brightness and elegance of the artwork. This is also the choice made by our photo lab as a partner of galleries and art photographers. However, black passe-partout can also be found in the market.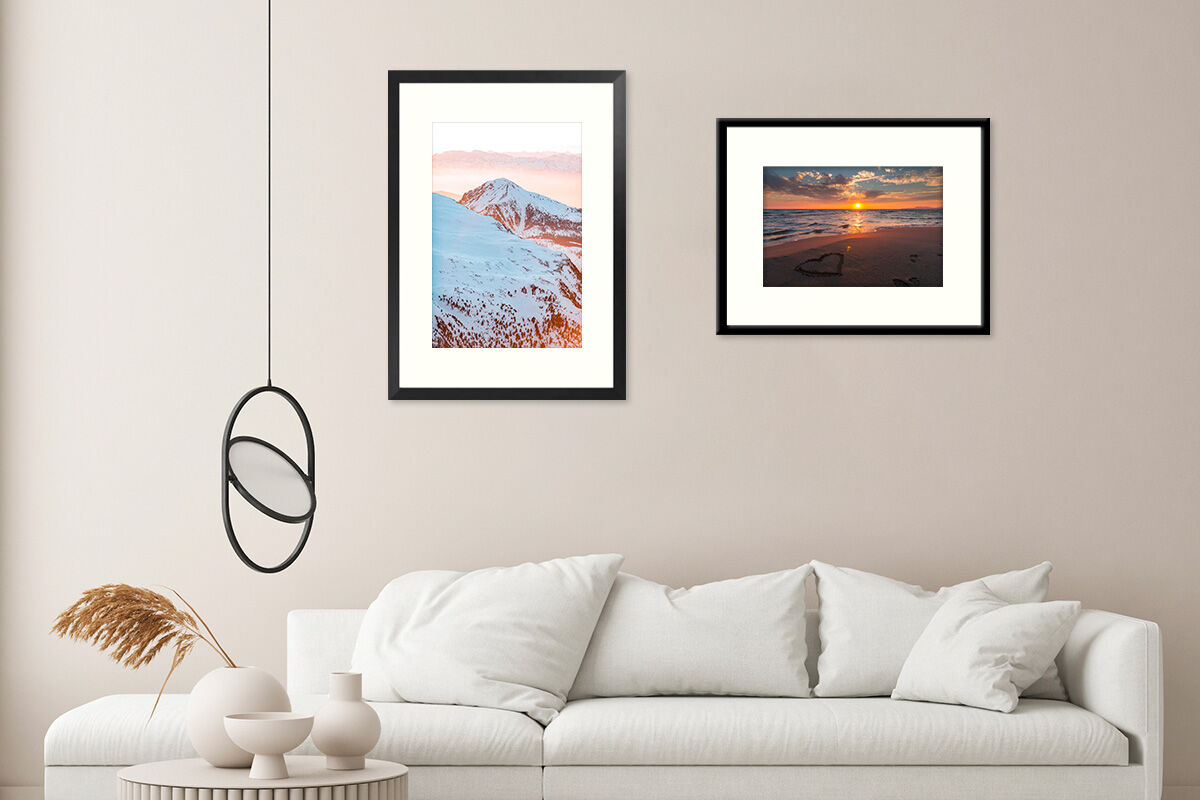 The main differences between the passe-partout and the Marie-Louise
The passe-partout frame is often confused with the Marie-Louise, a different kind of frame finish.
The Marie-Louise is an intermediate photo frame since its strips or borders act as a transition to the outer frame but it doesn't use any protective glass. Often made of wood, the Marie-Louise is usually beveled and gilded on the edges to create a contrasting effect with the artwork. These types of intermediate wooden frames are different from the passe-partout, which is more of a window to the work protected by a glass frame.
A passe-partout, like a Marie-Louise, has an aesthetic and a protective function, ensuring that the work of art is well maintained and highlighted.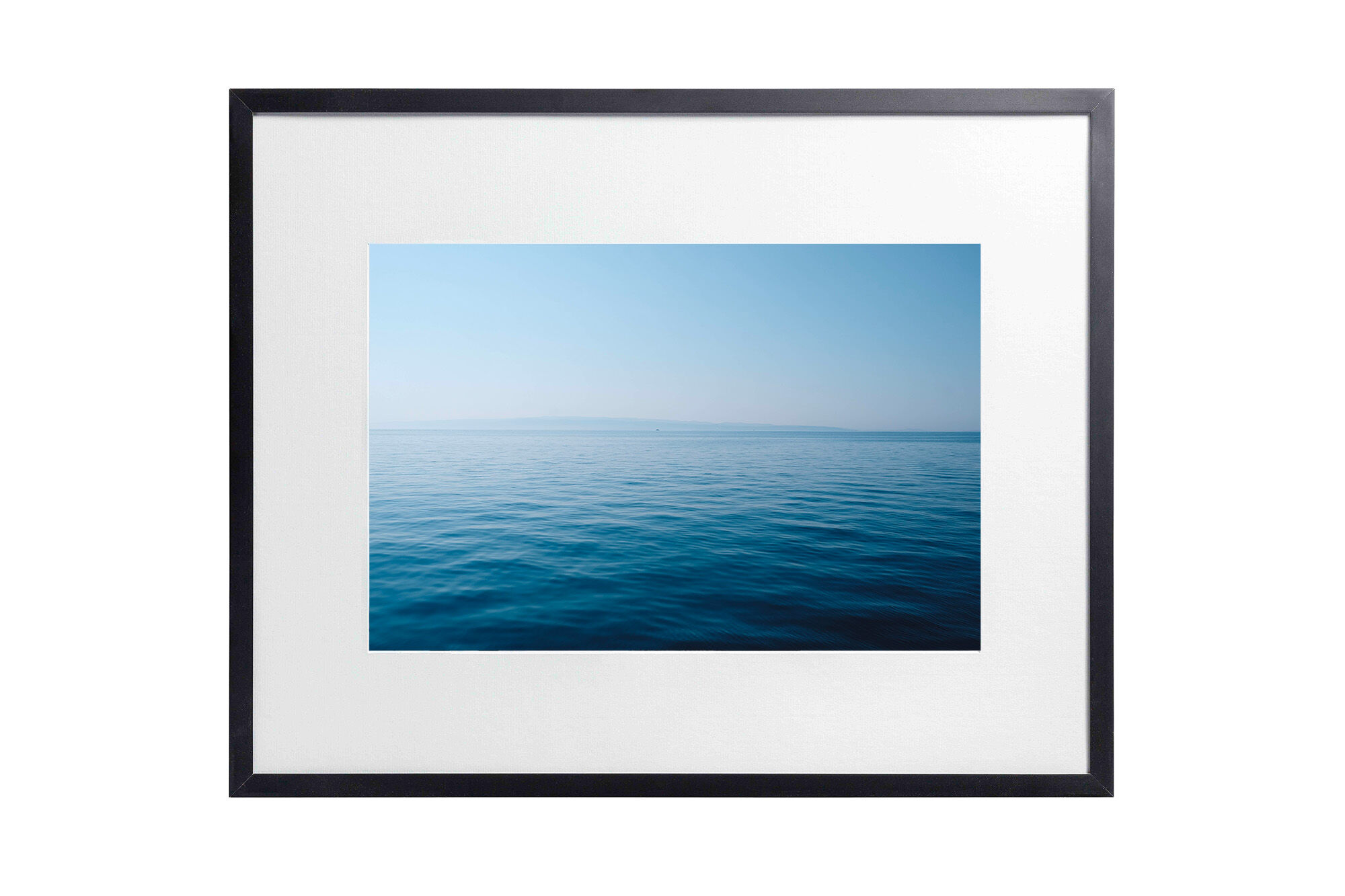 Protect and preserve your print
The preparation of your fine Art print begins with the printing of your photograph on silver photo paper. Our professional paper guarantees a high-quality finish, true-to-life colors, and excellent durability to your print.
Our white ribbed passe-partout is then added to the print to ensure a perfect fit. Each one is made of pH-neutral museum cardboard to protect your image from condensation and deterioration. A passe-partout also protects the corners of the print, an area that is more susceptible to folding or tearing.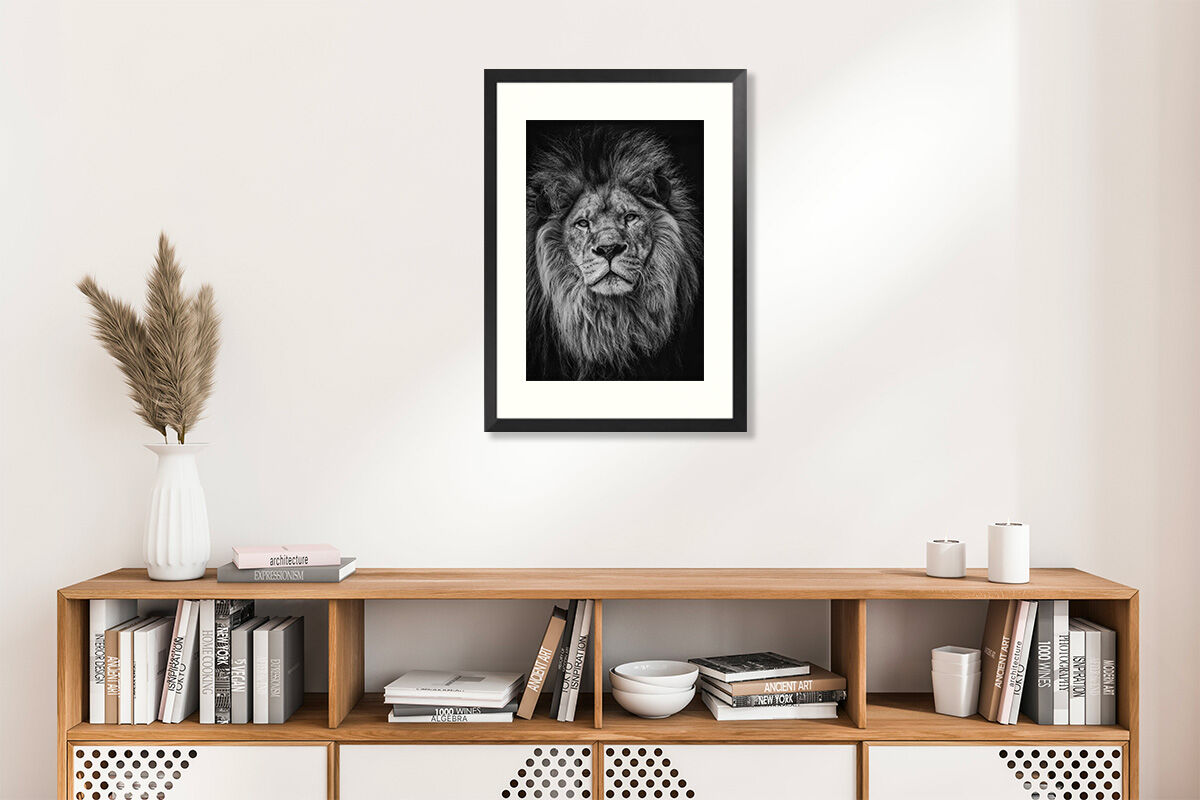 A Plexiglas layer and the photo frame, chosen according to the main or secondary color of the image, are then added on top of the passe-partout and not directly on your picture. For more durability, we use a Plexi window, more resistant than glass for our Framed Gallery finish with passe-partout. With no risk of scratches or breakage, your Art print can be admired year after year.
Highlighted and protected, your photo prints bring an extra soul to your home decor year after year. Your best snapshots are durably protected from UV rays, dust, or the fingerprints of the admirers of your most beautiful photos!

Enhance your pictures and give volume to your photo frame
Photo frames and passe-partout sublimate your photographs. Choose them to highlight your favorite photos according to their colors, formats, and composition.
A white cardboard passe-partout is a very aesthetic framing finish that goes perfectly with a black and white print. A passe-partout can also bring a slightly sleek, sophisticated effect to a color print.
By adding depth to your print, the passe-partout adds a subtle volume effect to your frame. This finish can add a bit of relief to the image by acting as an additional plane integrated into your composition. This is a perfect trick if your photograph lacks volume, perhaps for a landscape or vacation photo.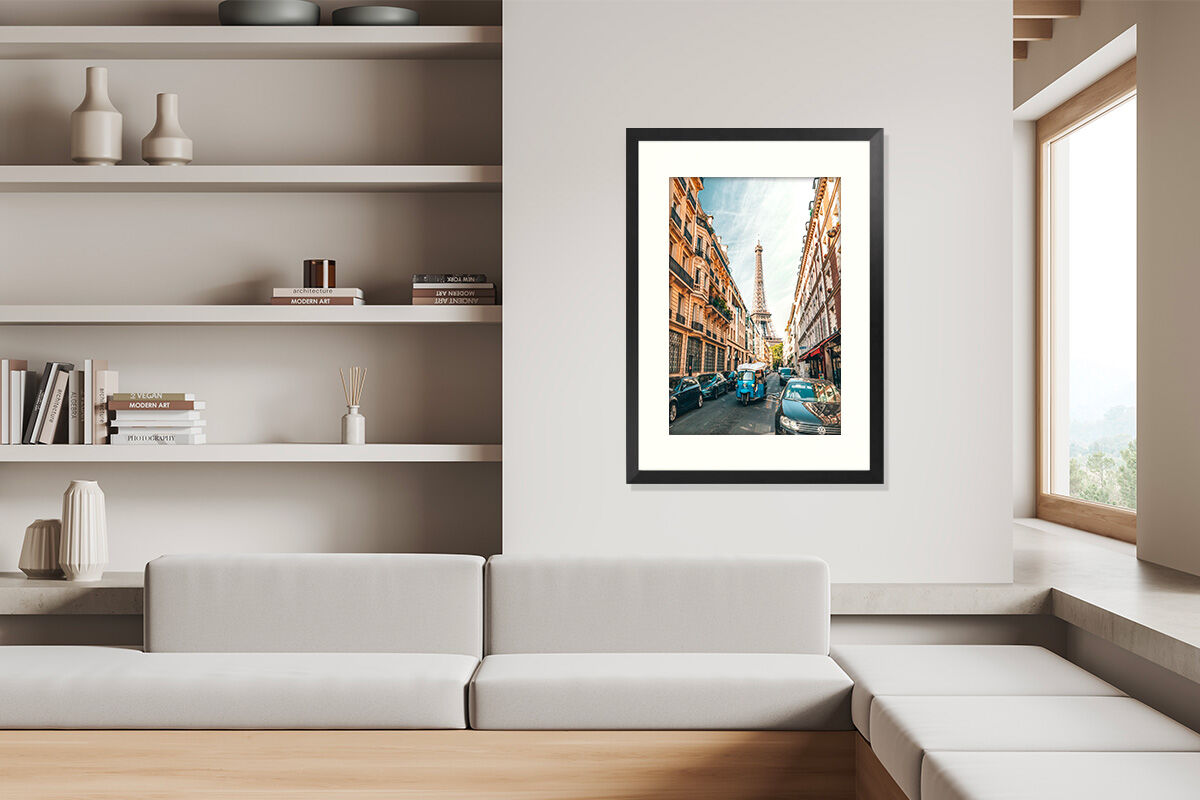 The display of your most beautiful framed photos highlighted by a passe-partout asserts your home personality. It's a timeless choice for your living room decoration or any other living space. Thanks to its classic elegance, an art print framed with a passe-partout is a perfect present if you are looking for an original and personalized gift idea.
Discover the Zeinberg gallery frame
Our Gallery Frame finish is without a doubt our favorite framed photo print to match with a passe-partout. This timeless and elegant fine art print is a favorite of photographic artists and their art galleries for its timeless, classic, and polished look.
We chose a beveled white ribbed cardboard passe-partout to subtly bring texture and relief to our Gallery Frame prints. Bright and elegant, the Zeinberg passe-partout made of museum cardboard showcases your best photos whether they are fine art or vacation snaps.
2 sizes of frames are available for our Gallery Frame finish:
A 50 x 40 cm framed print
A 70 x 50 cm framed print
Our photo frames fit the style of your interior decoration. The main color and framing material chosen according to your taste will ensure that you create tailor-made artwork to sublimate your prints.
The Zeinberg Gallery Frame with a ribbed passe-partout is available: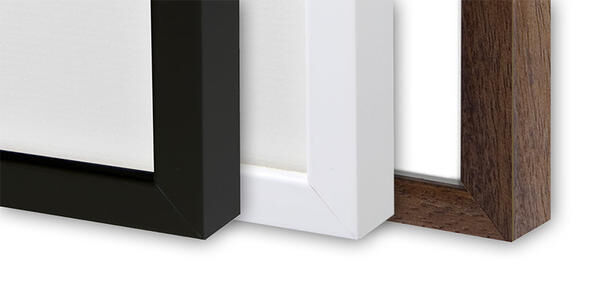 With a modern and minimalist black aluminium photo frame
Under a white wood frame with its tone-on-tone passe-partout
Framed in mahogany wood for a chic decoration that stands the test of time and trends
Delivered to your address or at the nearest Yellow Korner gallery, your art print with passe-partout is sent to you rapidly with the greatest care.

© 2023, Justine Grosset for Zeinberg