Offer a personalized photo gift for Mother's Day
The 18/09/2023
Mother's Day is coming! In France, we will celebrate it on Sunday, June 4th. Are you looking for an original gift idea to please your mom? Why not a personalized photo gift? Photography is ideal for creating beautiful family memories and bringing them to life through a custom print. From professional quality printing of your best family portraits to organizing a photo shoot, discover our creative ideas for giving your mom a unique and personalized photo gift.
The original gift idea to please your mom
Finding a gift idea for Mother's Day can be a headache. There are obviously the classics, a flower bouquet, or a chocolate box, but these gifts lack a touch of originality. A personalized gift is an original idea that will truly please your mother by showing her the care you put into choosing and creating her gift. Offering a photo gift is an excellent idea for Mother's Day. This thoughtful high-end gift allows you to surprise your mom and create memories that will last a lifetime.
You can offer your mom a photo book that traces the most important moments of your life together, or a personalized photo print to decorate her home. Even more original, why not organize a photo shoot? You will then have professional-quality photos that will turn an ideal gift into a custom print for decorating her home. The possibilities are endless, and you can be sure that your mom will appreciate your extra attention.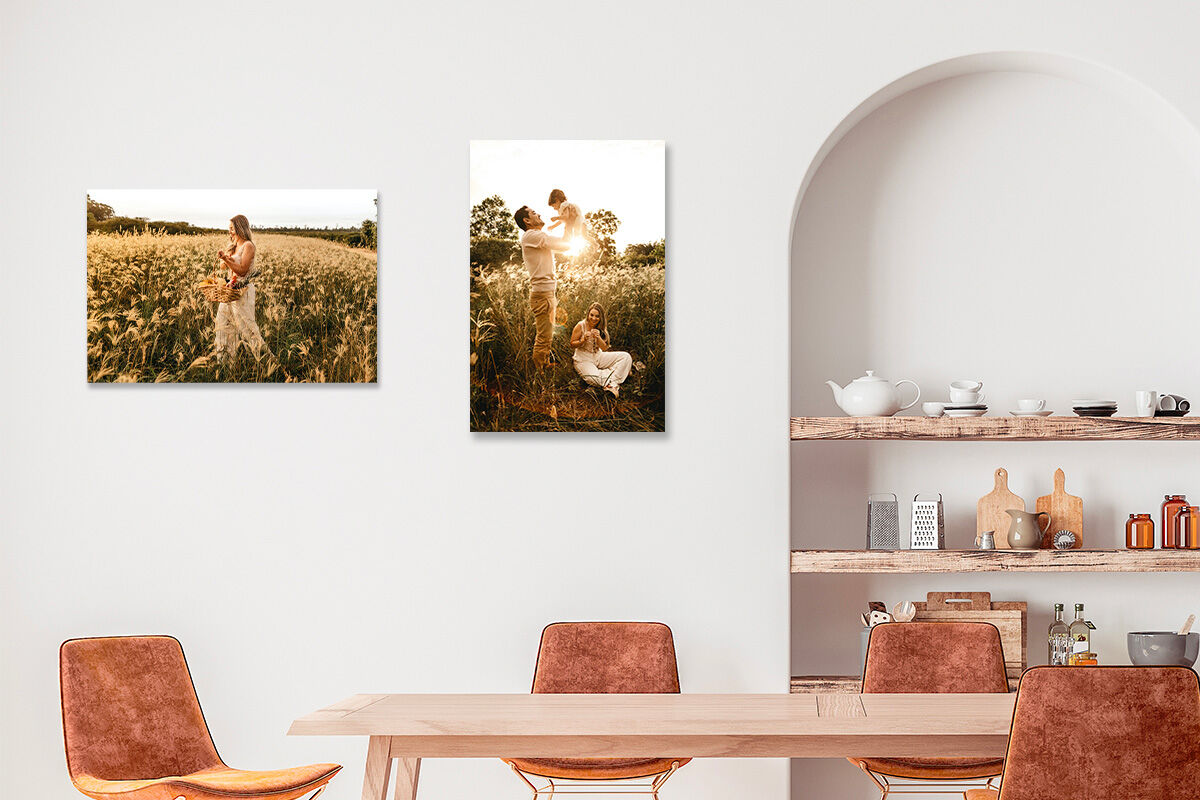 Create precious memories
Offer a photoshoot for Mother's Day
To offer a truly unique gift to your mother, why not organize a photo shoot with her? You can create unforgettable memories by having a pleasant time together and then celebrate this moment every day thanks to a souvenir print of your best shot.
If you decide to offer a photo shoot to your mom, don't forget to choose a professional photographer for quality photos ready for printing. Choose a cozy photo studio or prefer a setting that has a special meaning for both of you: where you spent your holidays, your family home, or simply a place you both like. You can also take photos outdoors to take advantage of the light and beauty of nature.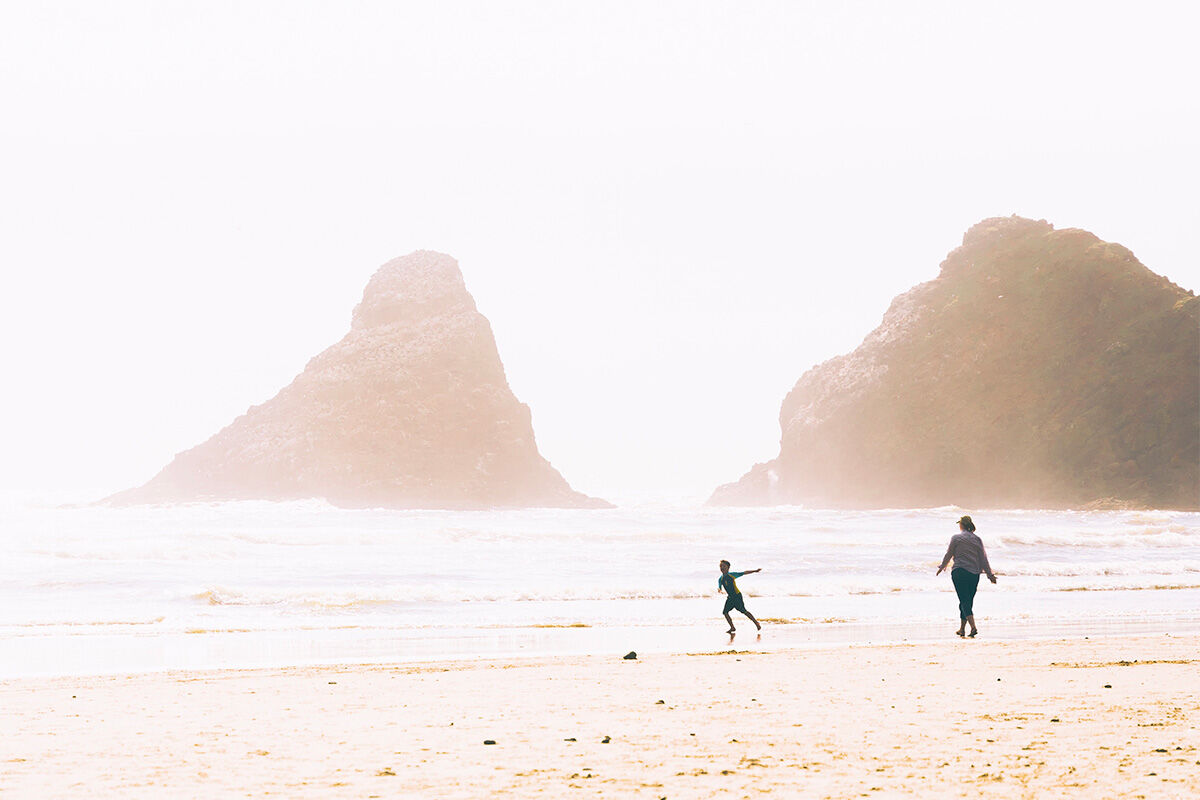 Offer your mom her personalized portrait or hire a photographer for a mother and daughter, mother-son, or family photo. Her children and grandchildren can even be gathered around your mom for the occasion.

A personalized print of your family memories
Another personalized Mother's Day gift idea is to give your mom a personalized photo print of your family memories. If you haven't planned a photo shoot, dive into your albums and photo galleries to choose a picture that has a special meaning. How about a photo of your family vacation or a photo of the two of you at an important event? You can then have it printed on the medium of your choice, such as a photo canvas, a photo book, or an album.
Traditional photo albums are now less popular than photo books. While it's a nice gift idea, these photo books are often forgotten in the family library. A personalized photo print of your family memories, with or without framing, is an ideal and original gift that will allow your mom to remember these precious moments every day. A gallery-quality photo print will add personality to her interior decor.

A unique gift : the personalized photo print
A high-quality photo print for a timeless keepsake
A personalized gallery-quality photo print gives another dimension to your family's most beautiful photos. A customized print is a unique and timeless gift for your mom. Creating personalized artwork for her allows you to create a memory that will last a lifetime. You can choose to have a photo of your mom, the two of you, or the entire family printed with the Zeinberg framed print.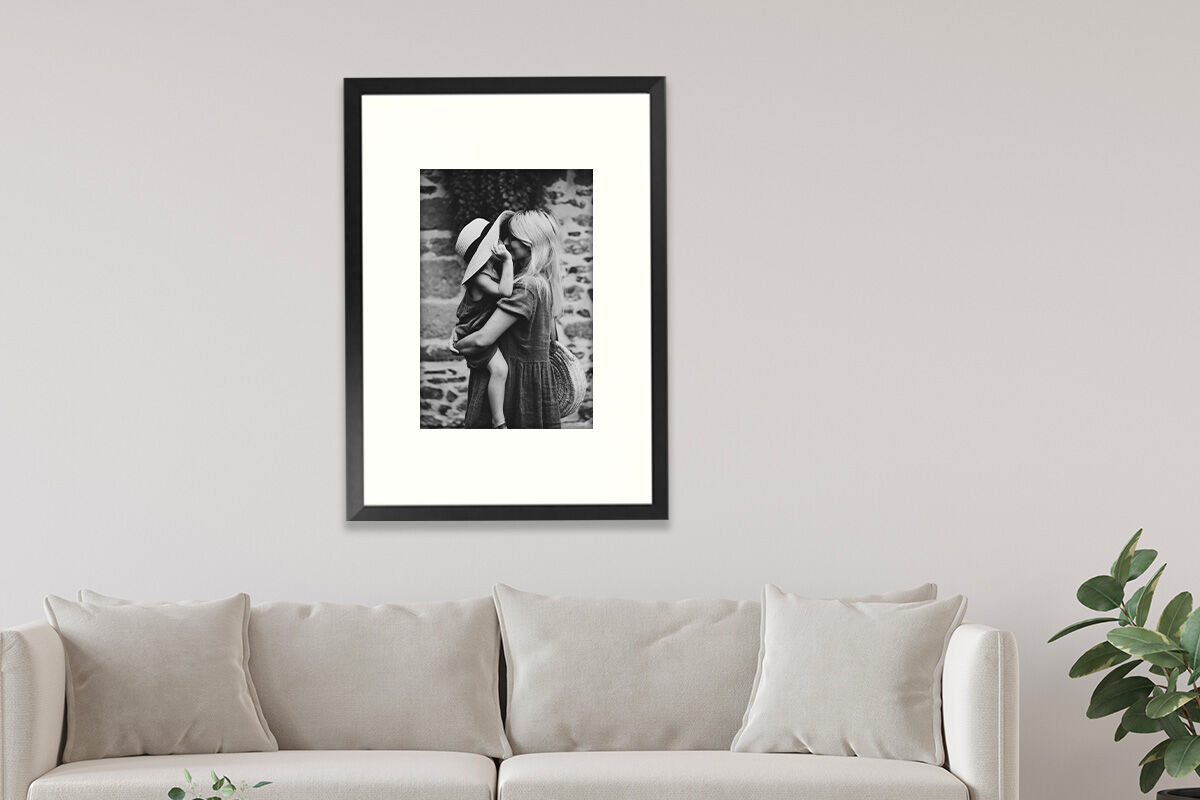 Let your creativity flow to give a unique and original personalized photo gift. Our photo lab serves individuals and professional photographers to ensure high-quality photo printing. Our print dimensions and art finishes allow us to showcase every image, from small format photo prints to gallery frame prints. Creating a large format artwork is also possible and a great idea for a family photo.
Fine Art prints, photos under plexiglass, or mounted on aluminum: thanks to the Zeinberg expertise and our high-quality finishes, you can finally enjoy and take care of your most beautiful family photos. Our photo paper has a UV filter that preserves your favorite images. Magnified and durably protected, your photograph is ready to be displayed for your mom and her guests!
A personal decoration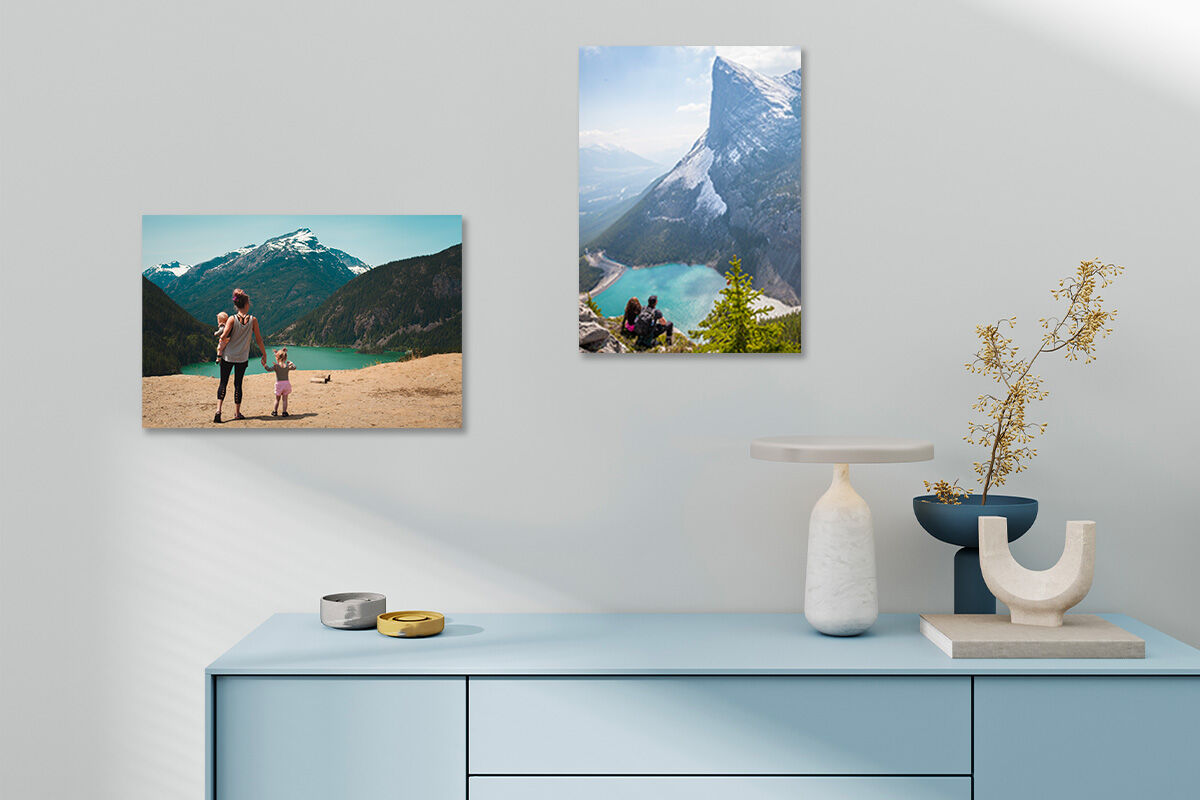 A framed print or a photo under plexiglass emphasizes the personality of a room by creating a unique and personal decoration.
No matter your mom's style and taste in decoration, our photo lab offers a great choice of formats and finishes to match her interior:
The Fine Art finish, refined and minimalist, can be easily hung or framed
The lightweight and durable Aluminum finish is suitable for all types of photos and allows you to deep dive into the image
The glossy Plexiglass finish enhances colors and contrasts, making your images more powerful and intense
The matte Plexiglass finish provides a natural rendering to your family photos and allows you to appreciate them without reflections thanks to the addition of an anti-reflective protective filter
Our custom prints can be enhanced with the addition of a photo frame or a shadow gap frame for large-format prints. Natural oak, walnut or exotic wood, satin black or white finish, or graphite and silver photo frames: choose the photo frame that will enhance the beauty of your photo and delight your mom.
Create your personalized photo print for Mother's Day !
© 2023, Justine Grosset for Zeinberg