How to take pictures of a monument ?
The 18/09/2023
Architecture photography is an exciting playground for photographers in search of spectacular shots. Capturing a monument's details, contrasts, and grandeur in a single image is a challenge. Luckily, our technical tips can help you seize the beauty of architecture from a new angle.
Architecture photography
Architecture photography captures the beauty and grandeur of buildings, bridges, or historical monuments. It documents a city's heritage and allows us to rediscover places from a photographer's perspective. Architecture photos can be used to promote tourism by immortalizing the architectural symbols of a place, but they can also give birth to amazing artwork.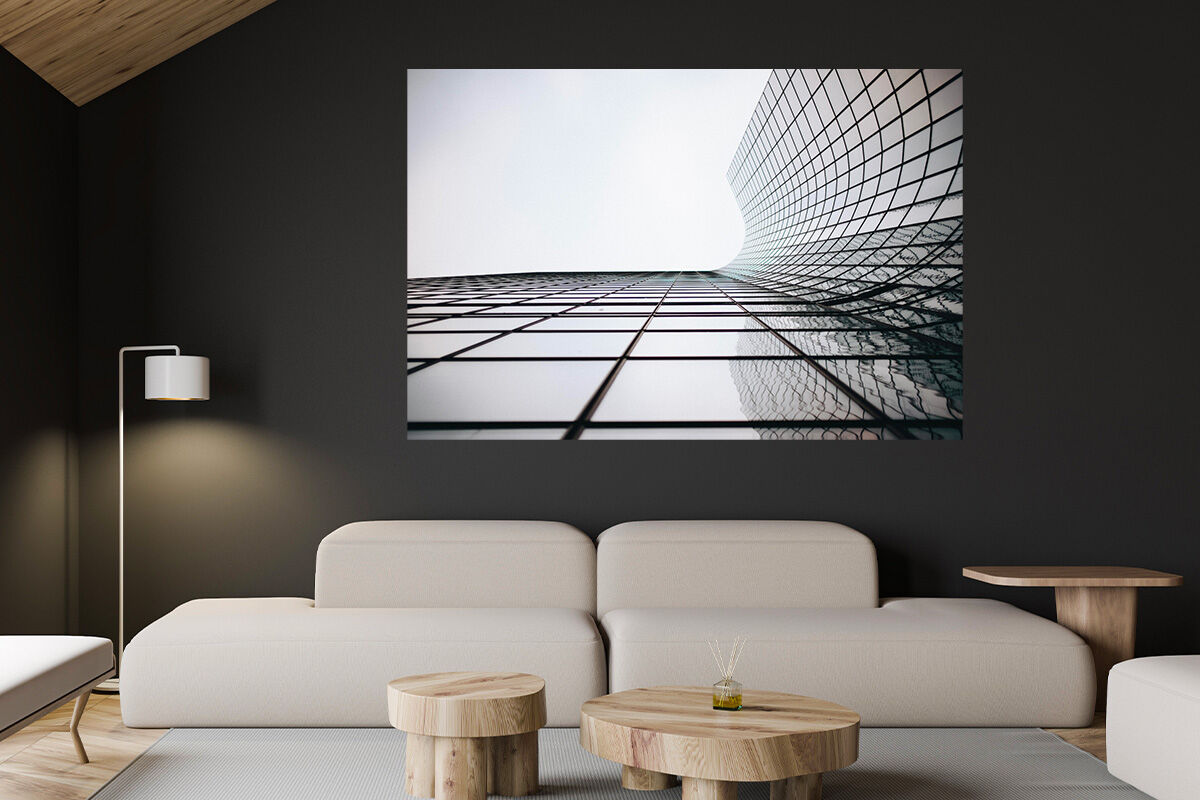 Each architecture photographer has their method. As we will see, using different types of cameras, lenses, and accessories is possible. Architecture photography isn't just about technique. This art form captures the beauty of buildings and monuments by playing with light, shadows, shapes, and textures.
Architecture photography reveals the personality and uniqueness of each building, whether ancient or modern, simple or extravagant and conveys its creator's intention.
Let's explore the different aspects of architectural photography and learn from the tips of our photo lab to take beautiful pictures of historical monuments and architectural scenes.
Photographing places steeped in history
What equipment is needed for photographing monuments?
For great photos of monuments, it's important to have good equipment. A high-quality camera whose settings you have mastered is essential. DSLR or hybrid cameras offer advanced options to adjust your shooting settings and take professional-quality photos.
A wide-angle lens allows you to capture the features of entire buildings, while a telephoto lens for closer shots highlights specific details, even when the building or monument is far away from you.
A tripod is a valuable accessory for architecture photographers or urban exploration photos facing low lighting (which lengthens the necessary exposure time). Although your subject is static, it stabilizes your camera and provides sharper images. A filter (polarizing or neutral density) can reduce reflections and increase contrasts.
Don't forget to retouch and edit your architectural pictures. It enhances the colors, sharpness, and perspective of architectural images. Architecture photographers usually adjust their shots' white balance, brightness, saturation, and sharpness.
Working on your photography composition
Composition is the key to successful architectural photography. A good composition highlights the details of the building, creates a balanced and harmonious image, and guides the viewer's eye toward your main subject.
When studying the composition of your architectural photography, take into account the environment, the vanishing lines, the perspective, and the proportions. The view angle and the distance from the building will impact your final result.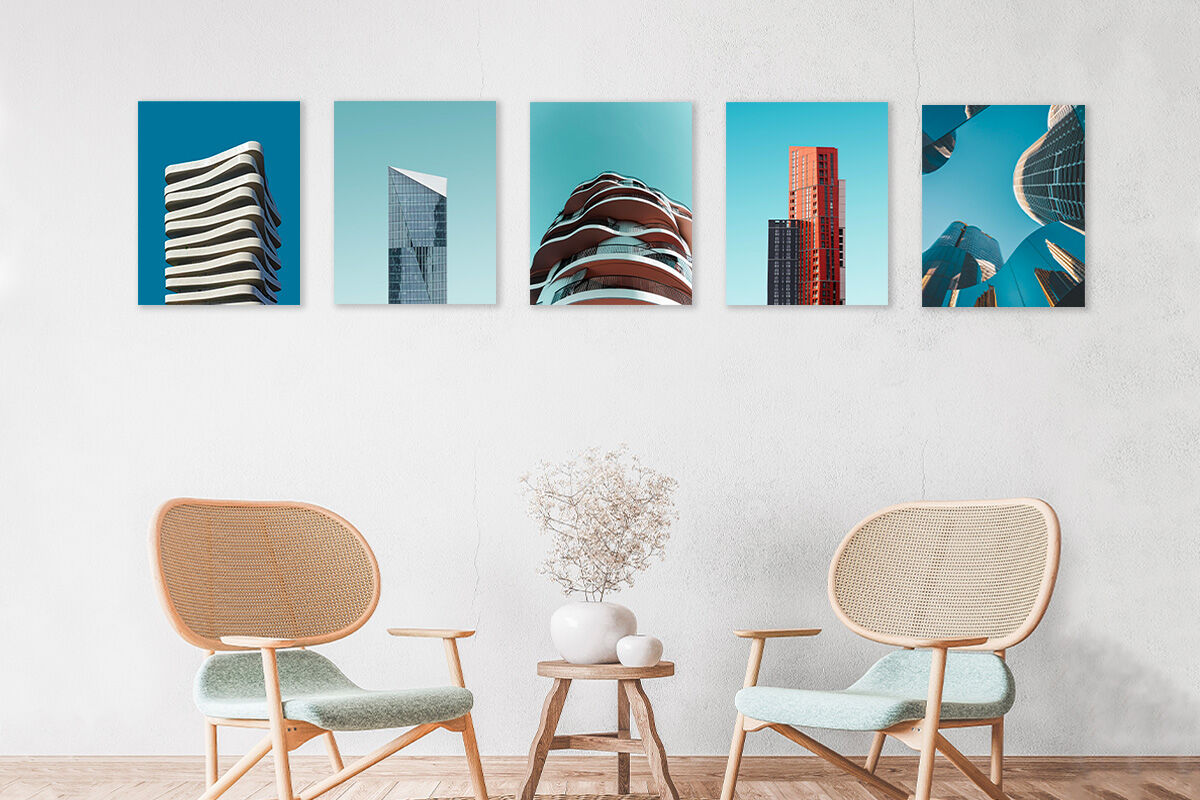 If you're new to architectural photography, place the building at the center of your image and use horizontal and vertical lines, those of the construction or the surroundings, to create a well-balanced image. Don't forget to highlight the architectural details of the building, such as arches, columns, or stained glass, whether you're taking a photo of the whole construction or focusing on some details of your architectural subject.

Maastering perspectives
Perspectives give depth and dimension to your image. A well-mastered perspective and symmetry invite the viewer to enter the building or discover all the details of a monument.
Vanishing lines create an illusion of depth. Check carefully the height and orientation of your camera to avoid distorting your subject. Your camera probably has a grid. Displaying it allows you to adjust your shot to avoid altering the perspectives.
Wide-angle lenses are very useful for capturing the perspective of a building, as they allow you to take a wider view and capture more details. Be careful not to exaggerate the perspective when framing as distortions are a common pitfall in architectural photography.
To adjust the perspective and symmetry of your photography think about editing software. They will allow you to correct some details and regain precision.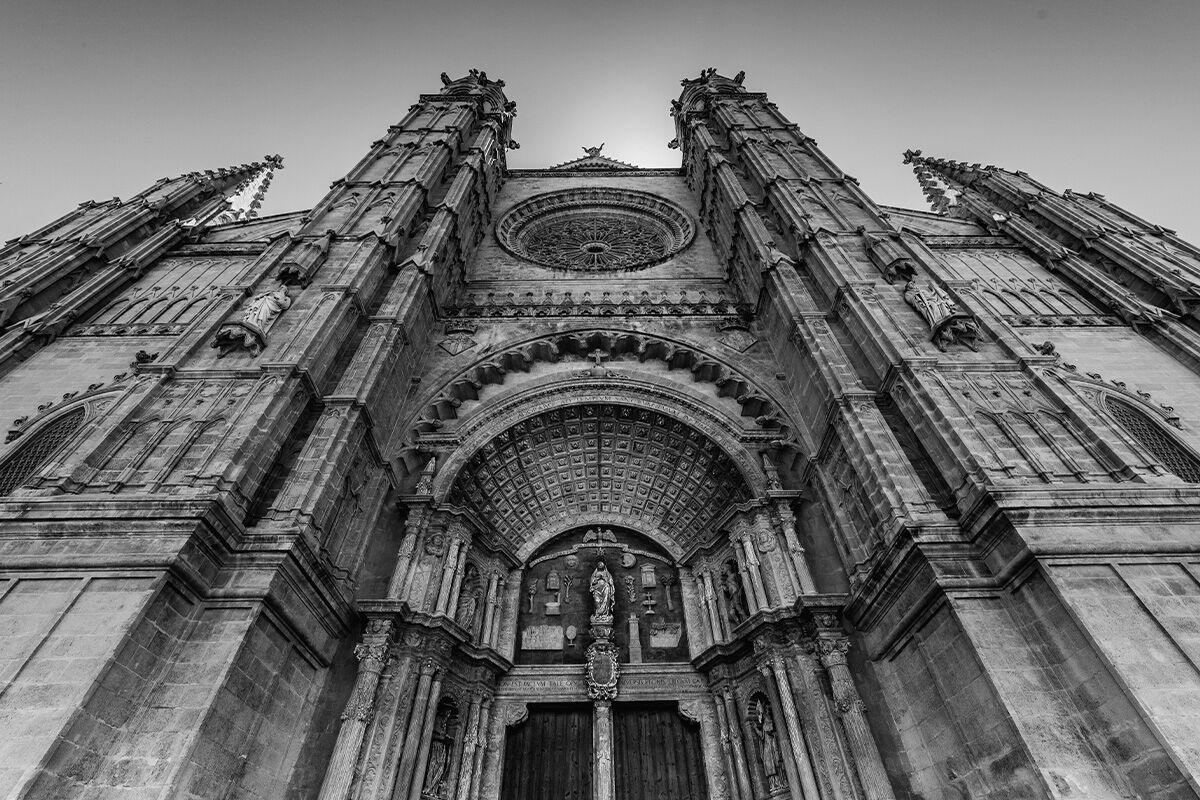 Playing with light
Light sets the mood. It plays a big role in capturing the beauty and grandeur of the architecture. Playing with light adds depth and texture to your image. You can create contrast and bring your subject to life by using shadows and reflections. Stone, concrete, wood, or marble offer an extraordinary palette of textures that can be enhanced by the right lighting.
You can place a filter on your lens or use a reflector to illuminate certain shadowed areas. If you photograph a monument at night, don't forget to use your off-camera flash. The use of flash can add a dramatic effect to the scene, giving a monumental or theatrical dimension to any site.

How to display your architectural photos ?
The right support for your photo print
If you have followed our advice, you now have gorgeous photos of monuments and high-quality architectural photos. It's now time to think about printing them to display your fine art prints at home.
Our photo lab supports many professional photographers in their exhibition projects, including renowned architectural photographers and urban exploration artists. Our high-quality printing and choice of premium photo paper magnify your best photos and highlight their details.
Our range of large format photo prints perfectly showcases an architectural photo or a beautiful monument photo:
Zeinberg Large format (90 × 60 cm) emphasizes the depth of the image. It allows you to fully appreciate a monument photo, even when shown in a room with limited space.
Zeinberg Giant format (150 × 100 cm) emphasizes the contrasts, the play of light, and the depth of an architectural image.
Zeinberg Collector format perfectly reflects the majestic spirit of an architectural photo. Skyline or urban landscapes, the immersive effect of this exceptional print reaches its peak!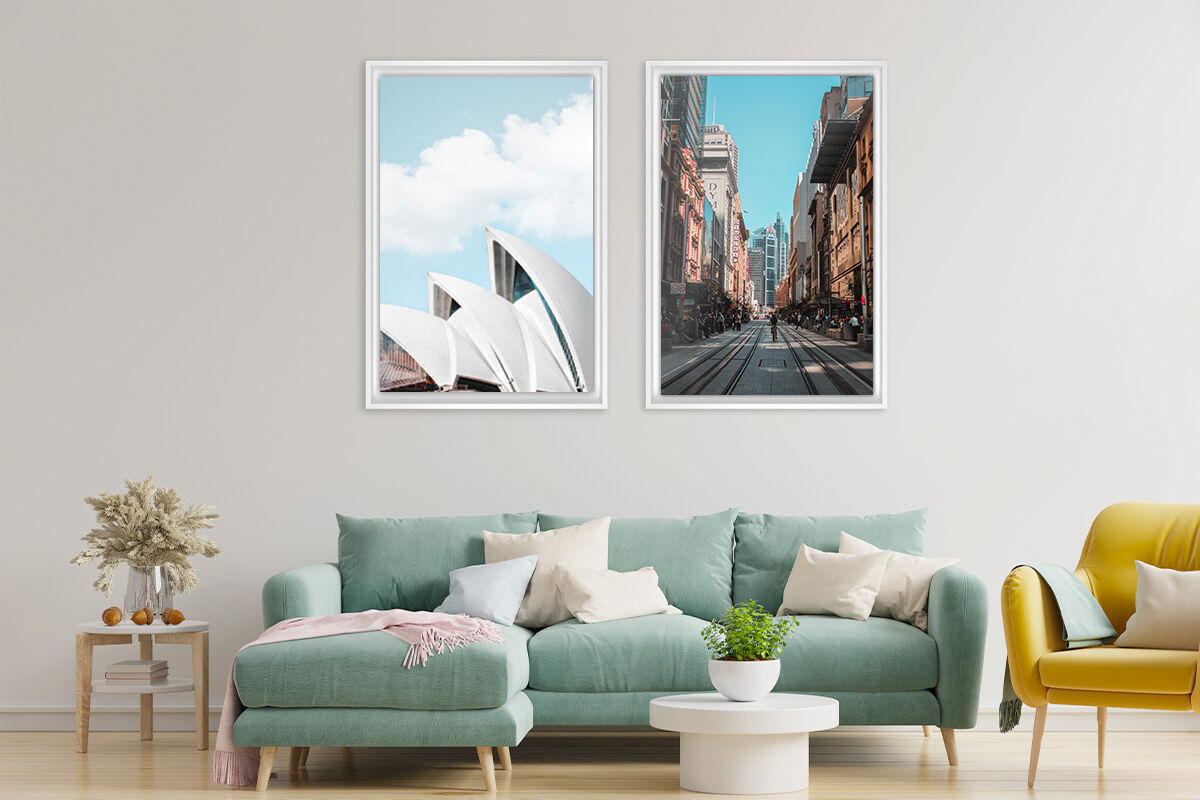 A shadow gap frame or a custom framing can be added to all our large-format prints to enhance your best monument photos.

© 2023, Justine Grosset for Zeinberg