How to make great photo series?
The 17/02/2023
How to create an inspiring photo series?

The photo series is perhaps the most complex exercise to combine content and form. To create inspiring photo series, it's not your equipment but your creativity that will make a difference. To make great photo series, determine first your subject and your angle or set a period of time dedicated to your project and let yourself be surprised by what will cross your path.
Whether you want to publish your best shots on social media or create photo prints of your best shots, the photo series is a must for any photographer.
Before you press the shutter button on your smartphone or camera, ask yourself what your future image will add to your project. All your shots come together to convey a story, but each one must enrich your series. As with a video, think about setting the scene of your story: introduce your characters, and create tension and emotion through the succession of your photos. If necessary, you can even prepare or sketch a quick storyboard of your series before your photo shoot. Thinking about your intentions will ease the selection of your photos because making a series often requires a good amount of editing time for the selection and the retouching of the images.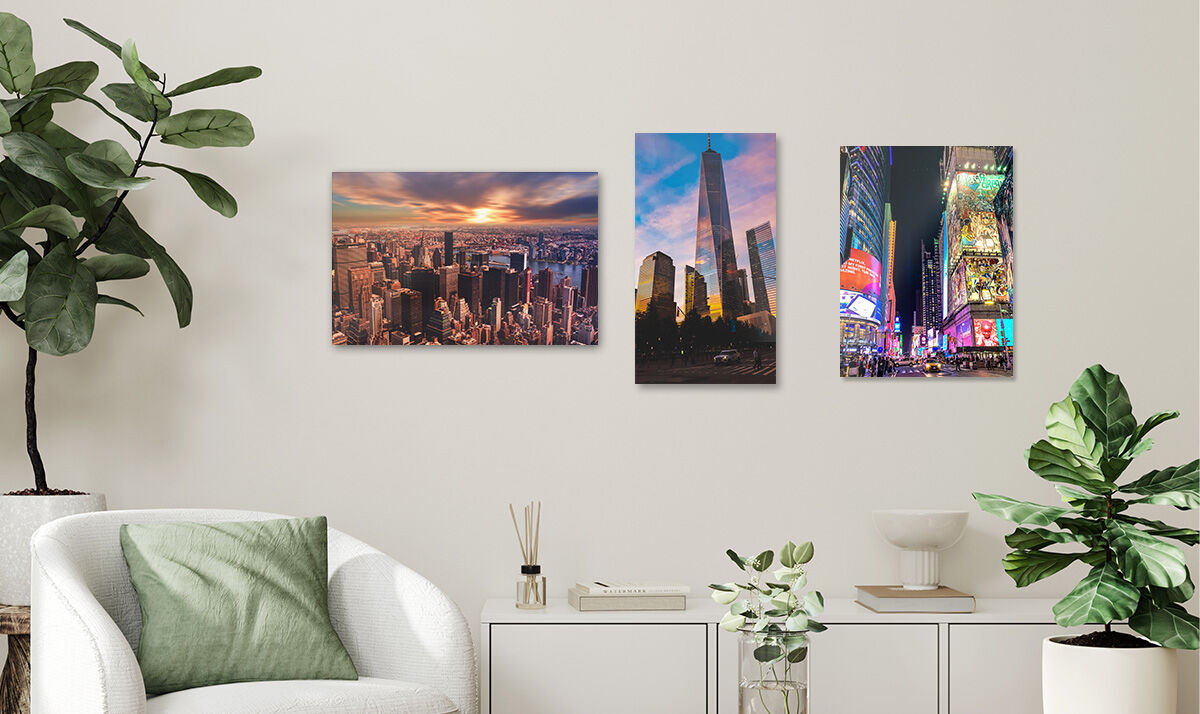 What exactly is a photo series?
A photo series isn't necessarily related to a news topic, any idea can set the tone for a series. A photo series is first a succession of images assembled in a coherent way by their author to transmit a point of view or to tell a story.
Whatever your interests or your experience in photography, you can start creating your photo series. Do as journalists and photo reporters: think about your theme and your angle. Then think about the form: your photos and their composition.
You can express your aesthetic preferences with a photo series by creating graphic, minimalist, or highly detailed images. This extra soul will be an ideal personal touch for your wall decoration when you print your series. Feel free to set yourself one or more constraints (angle, perspective, subject, structuring lines, proportions, artistic blur…) for the creation of your personal series. It's mainly the repetition or the sequence of images that will create a narrative strength.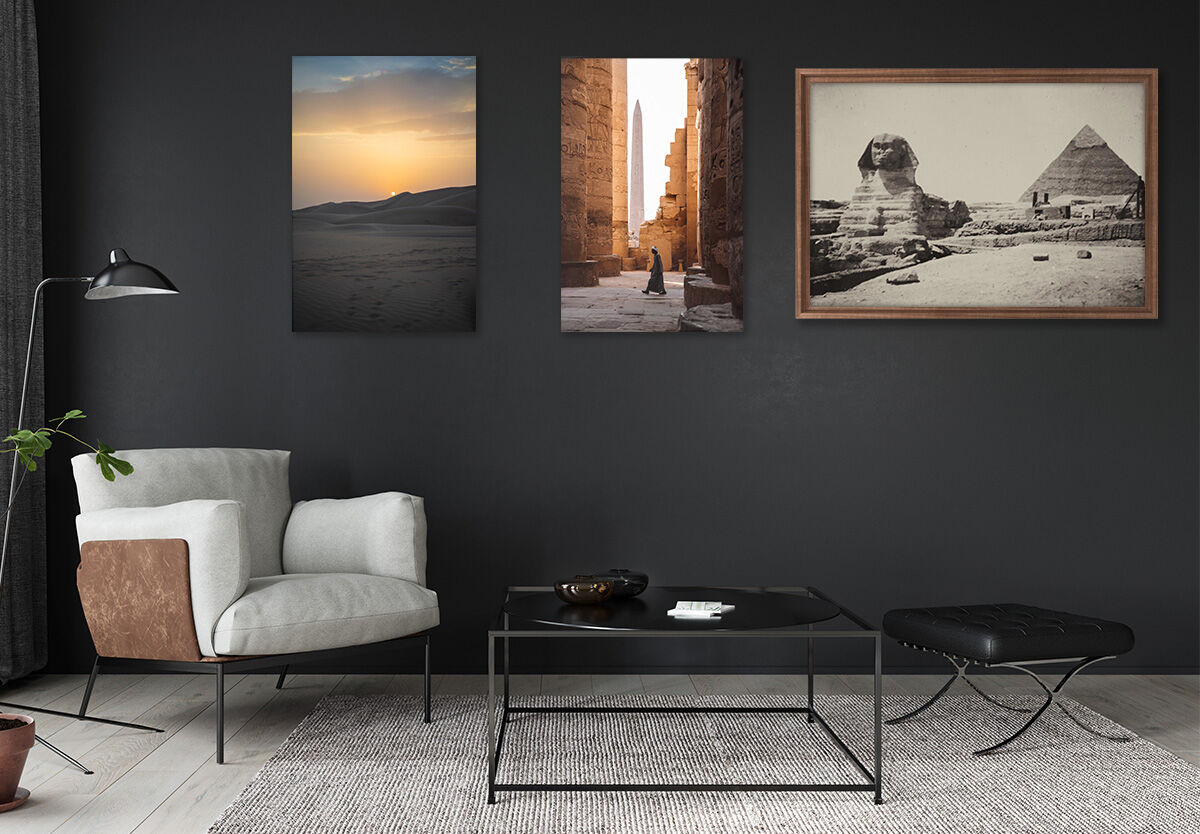 What makes a photo series consistent?
A photographic series needs a common thread. This starting idea will give consistency to your shots and tell your story. It's also what enables you to create a harmonious interior with your personal photos.
Doing so can seem complex, but several options are available to create a coherent and original series. Here are some tips for creating a series of harmonious images:

Here's an easy-to-grasp subject for any photographer! Your series will look just as good as your decorating expectations. Grab your camera, choose a hue that inspires you, and dive into the color!
Whatever subject you are passionate about, let it become the mark of your artistic style! Devote a series of photos to people met during your street photography walks, to forest landscapes, or to any curious objects.
Here, it's not the subject of your images nor their characteristics that will give consistency to your series, but the way you look at things. The angle, the choice of black and white, and the grain of the image are great ways to weave a link between your images, whatever their main subject is.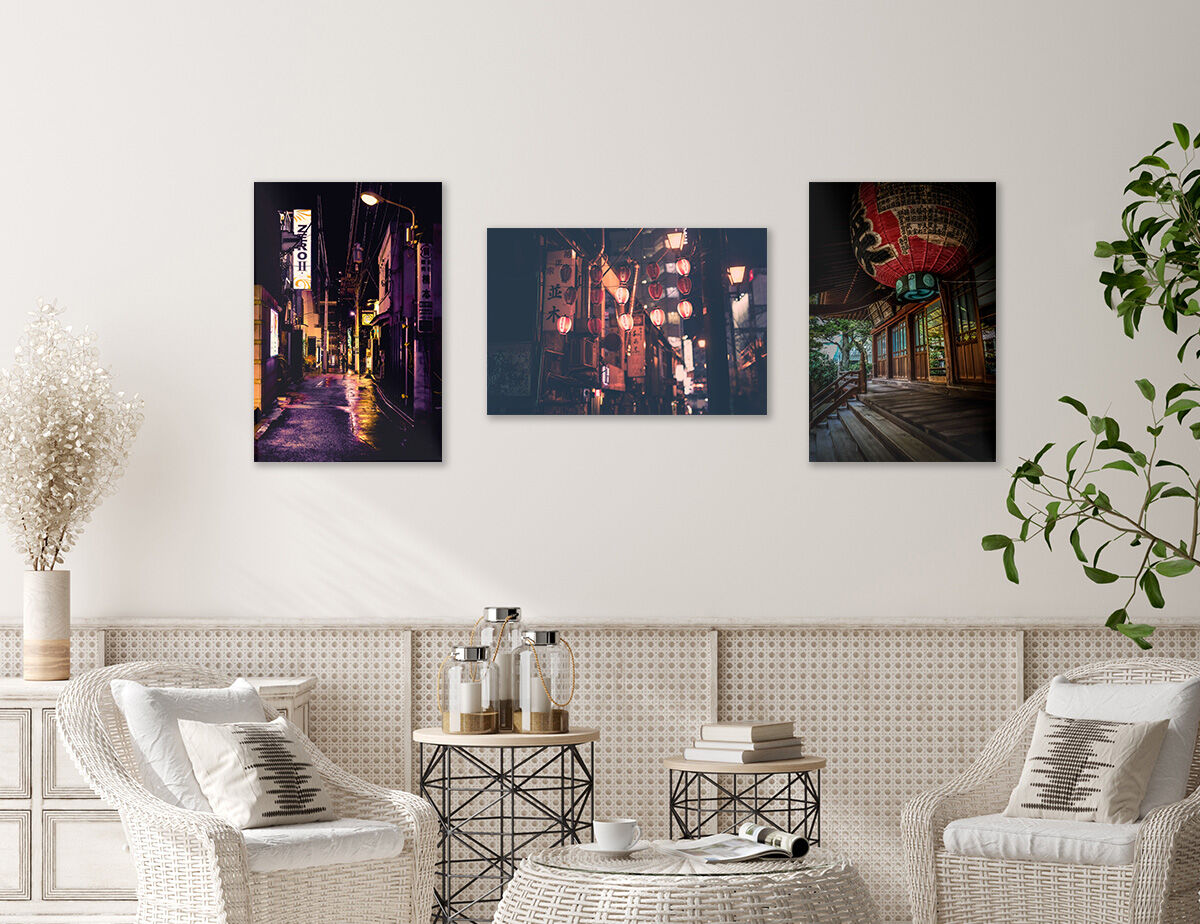 Telling a story to get it right
Each idea can be the starting point of a great photo series. Making sure that the best photos in your series are coherent is essential, but it's their narrative potential that will give an artistic touch to your photographic series. A series of images is the best way to tell a story and invite your friends and family to discover how you look at what surrounds you.
Your series is dedicated to an event? A wedding, a baptism, or a family gathering? Select their highlights to keep the memory of each moment alive. Do you want to have your travel photos printed? This is a great idea for a photo series. Exhibit your images by following the route of your road trip to make your itinerary the core of your series. Your photo series is a long-term project? The passing of years can be the thread of your artwork to emphasize the evolution of your subject.
You have taken a series of photos during a photo trip? Street photography, portraits, or shots documenting an event can tell strong stories. Select coherent images and display them in a way that conveys your point of view.
To tell your story, a photo series is probably the best choice. Once you've selected your photographs, their format and finishes will bring your story to life.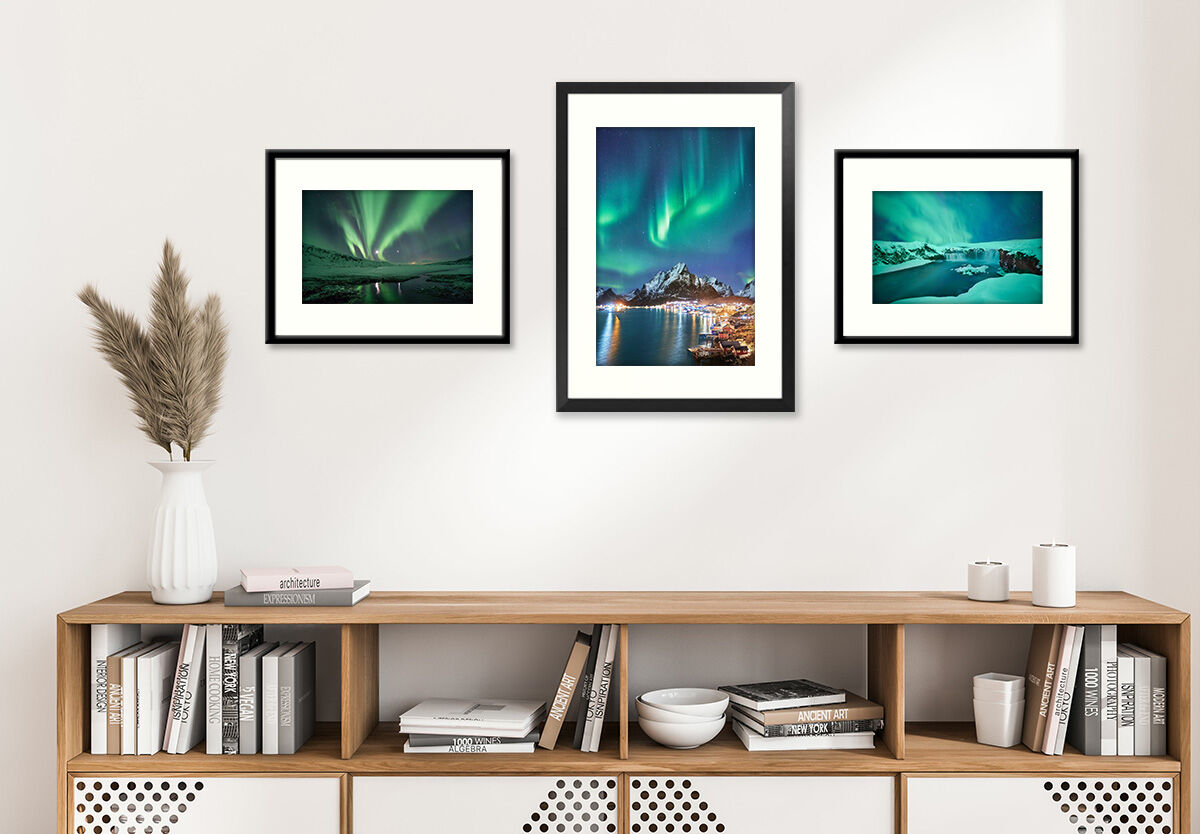 Which print format for a photographic series?
Image after image, you will have to choose a format and a print finish for your photo series. You can vary the sizes, formats, and characteristics of your prints although, for a harmonious interior decoration, we recommend you stick to one print format and one type of finish or frame.
To bring a little fantasy, you can multiply the prints and include both landscape and portrait formats in your photo series.
Our Selection format (45 × 30 cm) is probably the best format for your photo series. Its medium size is easy to display in any interior, making it the unrivaled best-seller of our photo lab. Available in Aluminum or Plexiglas finish, this high-quality print is renowned for photographic series.
Our other formats can also enhance your images when displayed in series. Accumulating miniature prints on a piece of furniture or on the wall is a good way to create a series in a small room for a great quality-price ratio. The Gallery Frame is also a timeless decorative item perfectly suited to the creation of your photo series.


© 2023, Justine Grosset for Zeinberg