Create Great Memories With Your Family Photos
The 22/12/2022
Why Print Your Family Photos ?
Family portraits are precious memories. Having your best photos printed allows you to keep these life moments in mind and enjoy them year after year.
Children grow up too fast and some loved ones leave us too soon. A photo print of our best family memories freezes these moments that we all cherish forever. It's also a way to ensure that you never lose those photos usually forgotten in family albums or left in the memory of our smartphones and hard drives.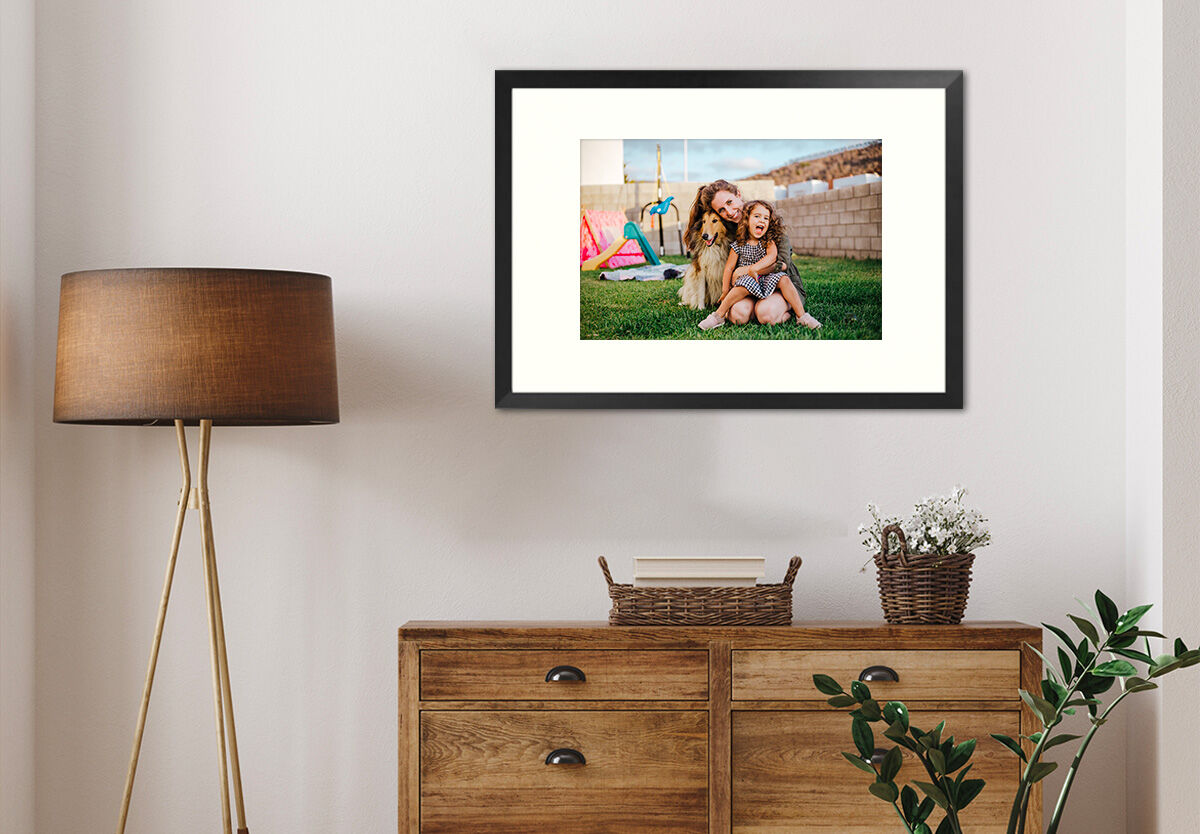 A custom-made print allows you to relive the best moments spent with your family. Wedding photos, vacation and weekend memories, birthday parties, or family photos taken to celebrate a new birth are among our greatest memories. Having them printed and framed in gallery quality is a great way to keep these moments and share them with others by displaying their photo print in your home.
Having your family photos printed in professional quality is an original and personalized gift idea to please your parents, your grandparents, or your siblings. For Christmas or a birthday, for Father's Day or Mother's Day: a photo artwork made from your most beautiful photos taken together will be a great surprise.
Whether your creation is intended for your home or a loved one, a custom photo print can make your living space a place that reflects you. Your home is the refuge where your family gathers, so why not make it the theme of your wall decor?

Original Wall Decoration With Family Memories
Let a professional photo lab print and frame your best memories to personalize your home decor and give your house or apartment a unique style. Whatever photo you wish to have printed; it will find a place that will suit it while enhancing the character of your interior.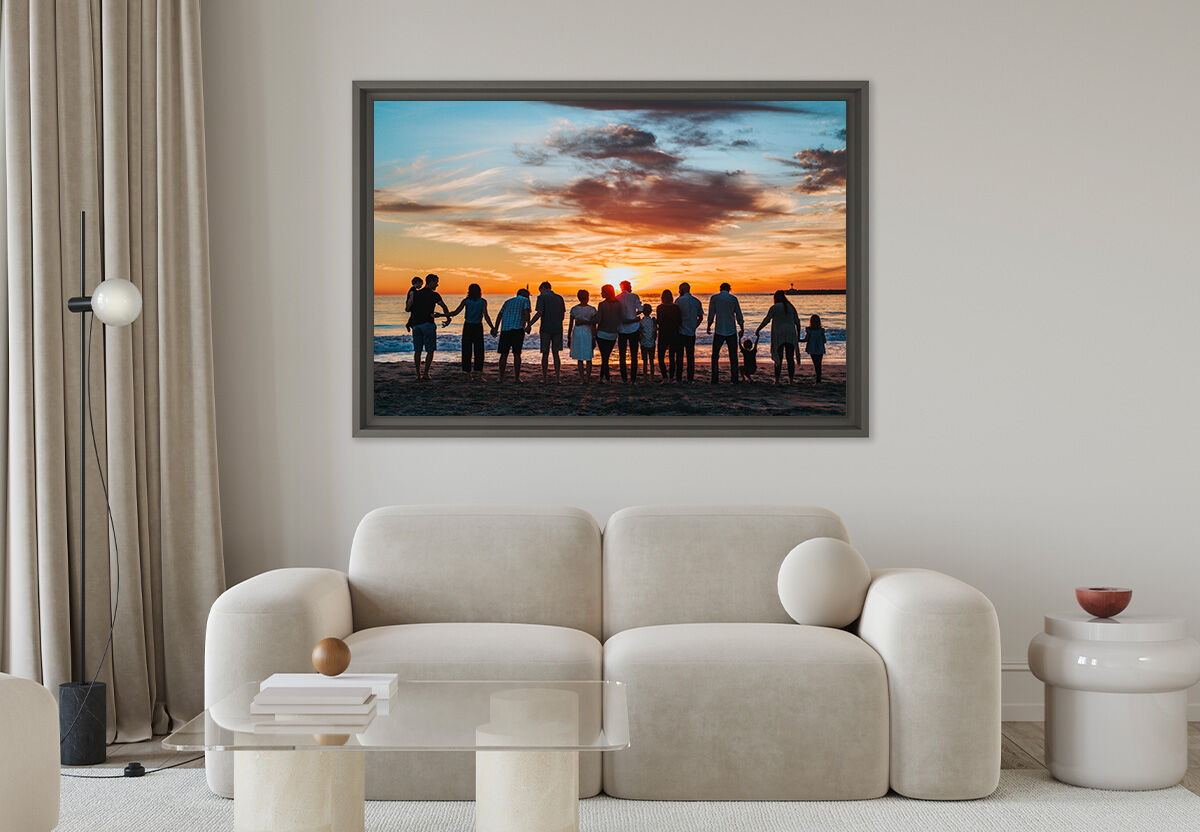 Group photos taken during a family celebration or vacation photos for wall decorations can be displayed in a hallway or living room in a Selection or Large format. Decorating your living room with your family photos is a great way to bring life to your home. A large photo placed above a table or sofa or several Gallery Frame prints exhibited in series will emphasize the attention you put into your decoration.
Take advantage of the intimacy of your bedroom to display your most personal family memories. Portraits of your loved one, baby photos, or portraits of your family members will embellish these places where it's grounding to relax surrounded by your family.
To create a successful photo decoration, match your personalized print to your furniture and your decoration style. Our choice of formats finishes, and framing can give life to unique creations for a harmonious decoration that looks like you.

Gallery Quality Print To Extend The Life of Your Memories
To make the most beautiful memories last, our photo lab has designed a range of gallery-quality prints that are popular with professional photographers and exhibition venues such as galleries and museums.
Color or black and white, all photographs can be turned into unique artwork thanks to Zeinberg's expertise. Whether these moments were photographed with a smartphone or a camera, all your pictures can be transformed into custom-made wall decorations.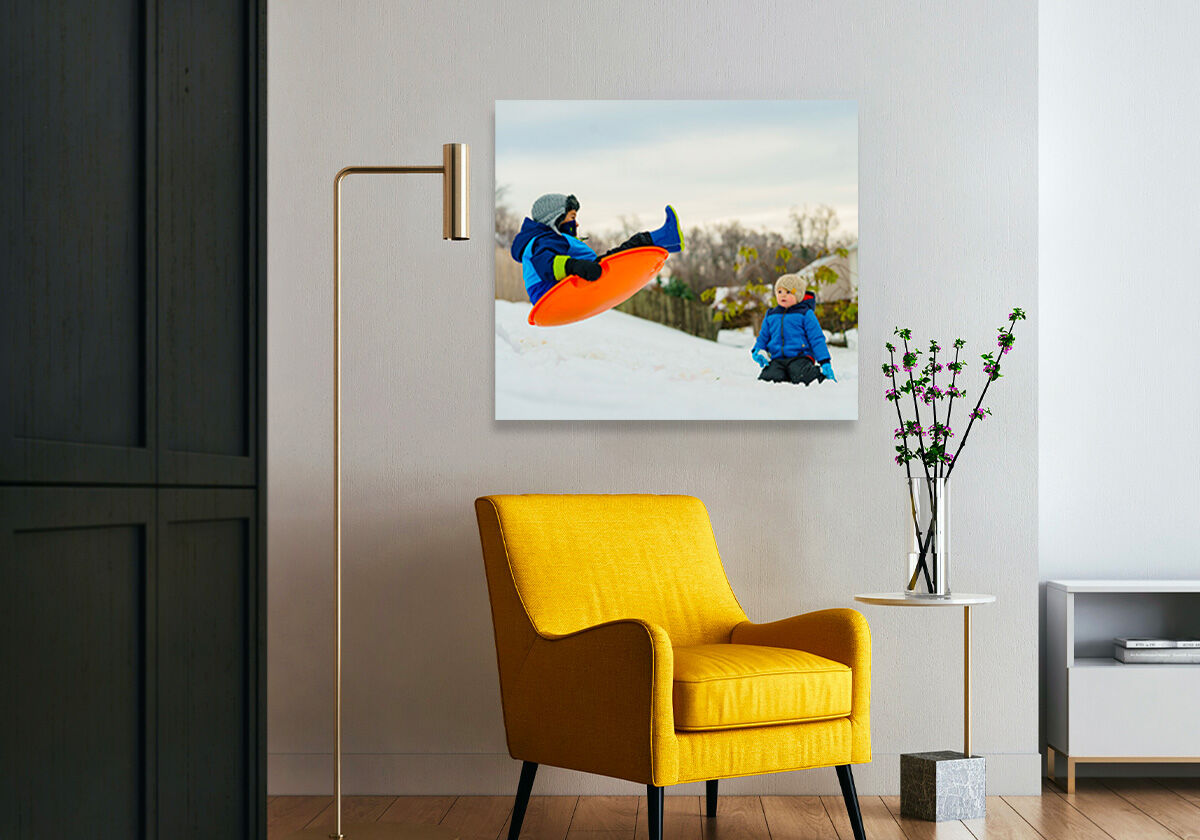 A custom photo print always starts with the development of the image on Fuji premium silver paper. We then laminate this print on a thin Aluminium Dibond plate to ensure the print's durability and optimal exposure quality. Only our Fine Art prints are printed directly on silver photo paper. When choosing a personalized print with a Plexiglas finish, we add a thin layer of Plexiglas to your family photo to protect the print and magnify its appearance. For your most cherished moments, we offer large format print options in a matte Plexi finish guaranteeing zero reflection.
Our gallery-quality finishes ensure true-to-life colors and highlight the depth and contrast of your compositions. Our prints, with or without frames, also protect your family photos from external elements such as dust and UV rays, as well as from fingerprints and humidity. Your most beautiful moments are displayed day after day and time is no longer a threat to your prints.

Custom-made Prints To Fit Your Space
Whether it's a studio, apartment, or family home, we offer a wide range of sizes and finishes to give everyone the wall decoration of their dreams, regardless of the size of their home.
If you have a small display space or want to showcase your family portraits in a small room, such as a baby's room, rely on our Mini or Gallery Frame formats. Our Mini photo print can be hung on a wall or displayed on a piece of furniture, it easily adapts to your space and your decoration desires.
Gallery Frame or Selection formats are ideal for areas where you can appreciate a picture without having to stand back from it. They're therefore very popular formats for decorating a hallway or an entrance hall.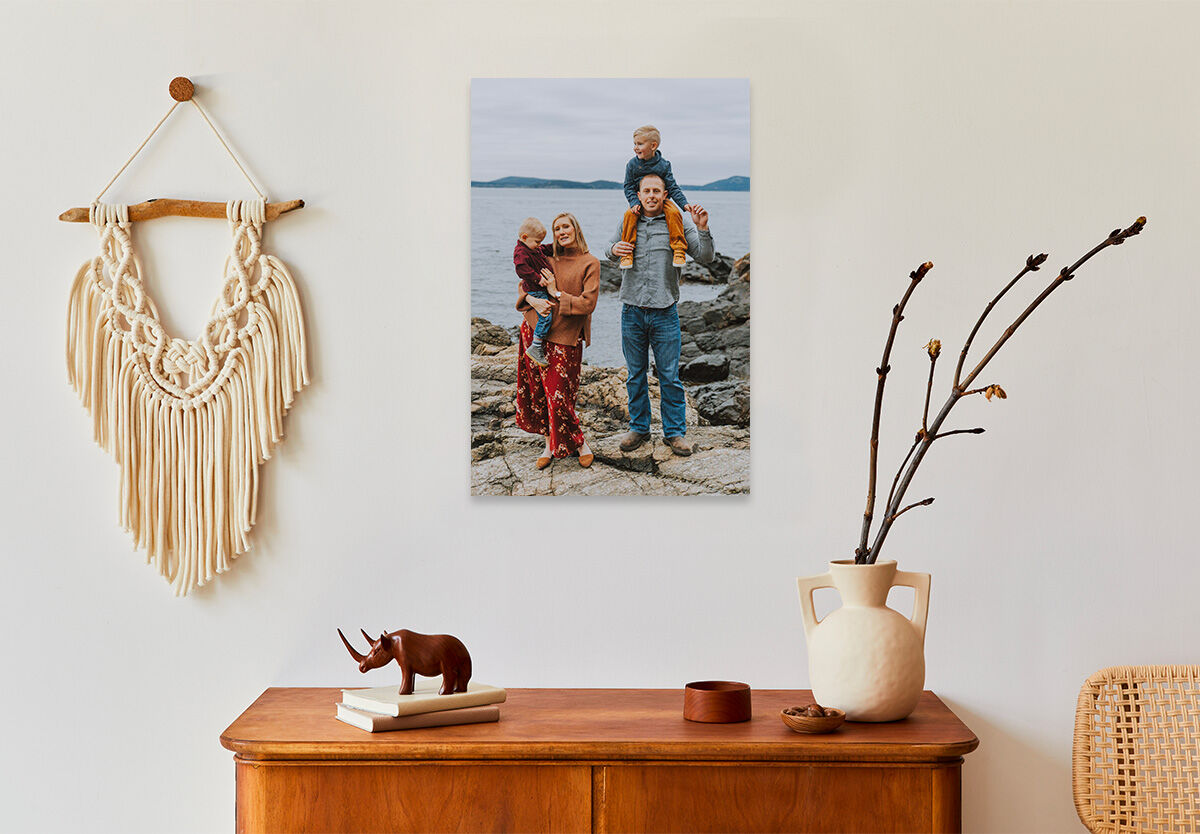 For larger rooms, such as a living room or a dining room, we recommend a real work of art. Our Giant or Collector formats have been specially designed to magnify your large format photos. These print sizes are ideal for a group photo featuring all the members of your family.
Our Large, Giant, or Collector print formats can even benefit from the addition of a shadow gap frame. This type of sophisticated, lightweight framing enhances large-format photos and brings an elegant and artistic style to any interior.
Are you wishing to enjoy your most beautiful memories with your family?
Print your family photos in gallery quality !

© 2022, Justine Grosset for Zeinberg