A Tailor Made Gift : Offer a Personalized Print
The 02/12/2022
Why Offer a Custom Photo Print?
Personalized photo gifts bring back our fondest memories. Offering a custom print made from your favorite photo is an original and thoughtful personalized gift idea to please your friends or family members. You will surely surprise your loved ones by offering a gallery-quality art print!
Are you looking for an idea for a group gift or a present you could give to a loved one? Choosing a custom art print ensures that you won't mistake, no matter what the occasion. A custom photo print makes for an unforgettable Christmas gift, but can also be gifted for a birthday or become a unique surprise to celebrate a child's birth. Our custom prints are also great gift ideas for newlyweds.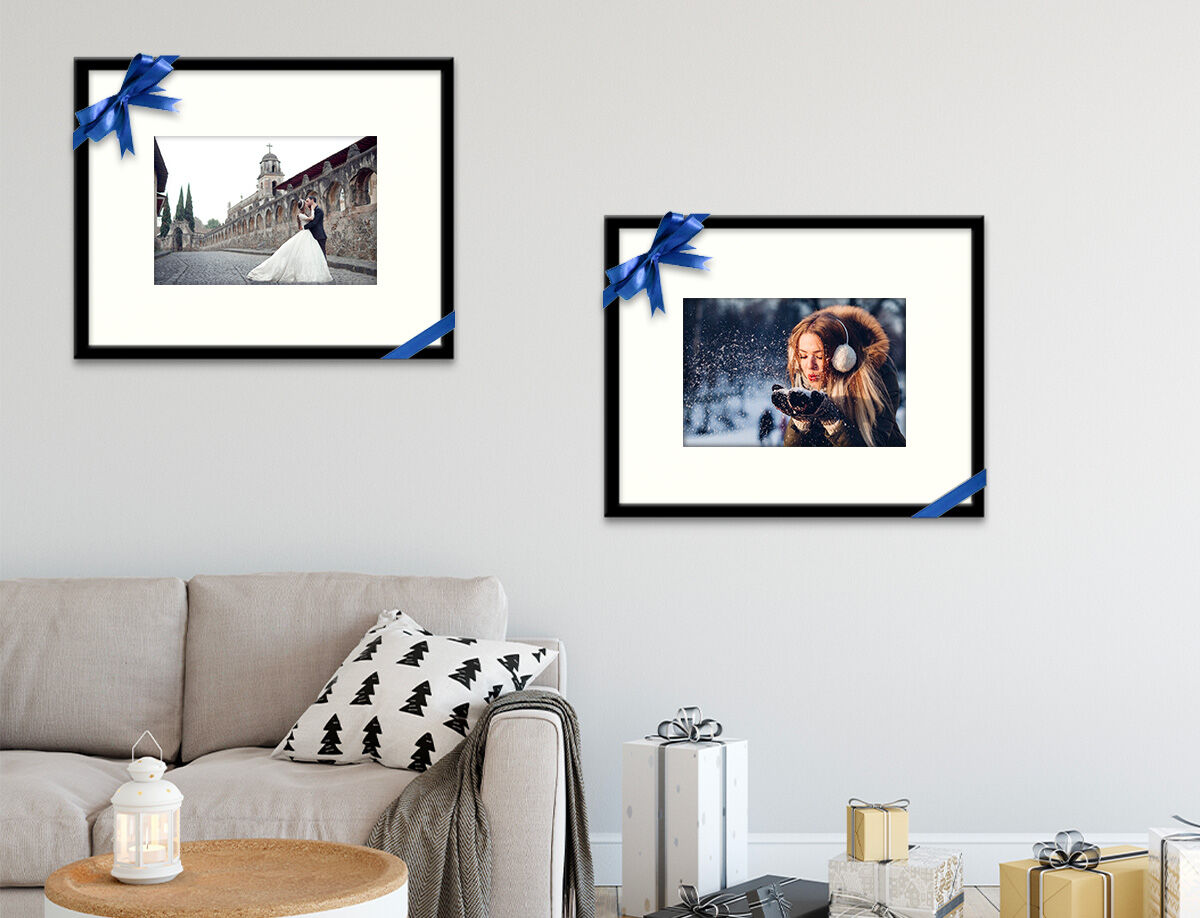 Gifting a photo print extends the joy of our most memorable moments together while creating home decor that reflects our style. Zeinberg photo prints, available in a variety of sizes, finishes, and framing options add character to a room and can be customized to match any interior style.
Still, wondering why you should have your photographs printed? A custom photo print allows us to enjoy our most beautiful photos and the good moments associated with them. These photographs are too often forgotten in our camera or smartphone galleries. Printing them in gallery quality allows you to finally enjoy them to never forget those weekends, events, or vacations spent together as a family.
A Professional Print for an Unforgettable Gift
Our photographic laboratory is a master in developing fine art prints and creating gallery-quality photo artworks.
Offering a personalized gift in a quality worthy of the best photographers and the most renowned art galleries ensures that your loved ones will be delighted. From the verification of your photo files' quality to the creation of your prints and their framing: our experts control the smallest detail for seamless print quality. A professional print is the assurance of a quality custom gift, but also of a durable print that protects and magnifies your most beautiful memories year after year.
You wish to offer a personalized photo print but might not be sure about which photo or moment to highlight in your artwork. Offer one of our gift cards! Your loved ones will be able to choose the photo and the type of print they want. Available exclusively in our YellowKorner galleries, Zeinberg gift cards promise you'll never run out of inspiration.
Once ordered, this photo gift can be delivered directly to the lucky one or sent to the nearest YellowKorner gallery thanks to our fast and secure international delivery.
Custom Print Formats
So that all your memories can be turned into a work of art, our photographic prints are offered in several formats for which different sizes and several printing ratios are available.
Whether you want to offer a Mini print that is easy to hang or display (as a thank-you gift for a wedding for example) or a large format Collector print for end-of-year celebrations, discover our print formats and create a custom-made personalized gift.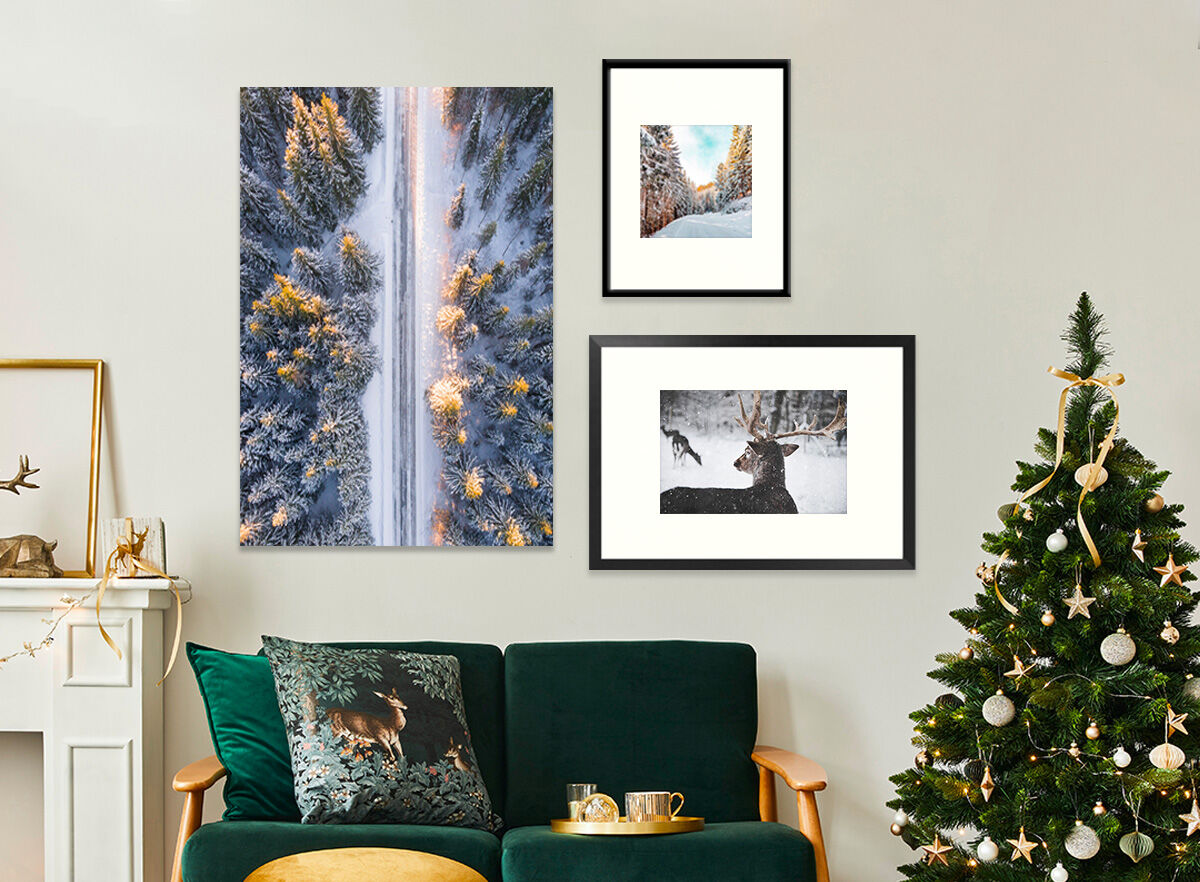 Our photo laboratory specializes in art prints and offers 6 different print formats:
The Mini print, the essence of our expertise in a small format combining silver print and Plexiglas finish
The Gallery Frame Print is the perfect, timeless gift that magnifies both color and black-and-white photos with its matting and elegant photo frame
The Selection print, our best-seller in Plexi or Alu version is an easy-to-display object to remember your most beautiful moments
The Large print is a large format offered in Plexi matte, glossy, or Alu finish to reinforce the depth of your shots
The Giant print is an impressive large format print to offer the best of our expertise
The Collector format is a true work of Art that turns your favorite photos into masterpieces and your gifts into lasting memories
A Choice of Finishes for Every Occasion
All our print benefit from a silver print of the highest quality thanks to our know-how and our luxurious professional Fuji photo paper. Your choice of finish allows you to personalize your fine art print to enhance the image's composition, colors and contrasts while protecting it from wear and tear.
Our photo laboratory offers 4 types of print finishes:
A sober Fine Art finish for a minimalist poster-like rendering. A special gift to hang as it is or to frame
A lightweight and resistant Aluminum finish thanks to a protective gloss film that strengthens the brilliance of the image
A Plexiglass finish adding a glossy layer of Plexiglas to your Aluminum-laminated print for a more intense bright finish
A matte Plexi finish is available for large formats to appreciate their beauty without any play of reflection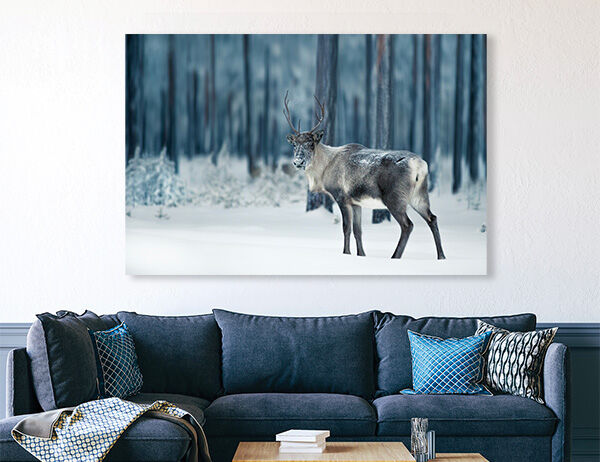 To choose the finish of the Zeinberg print you wish to offer, select a finish adapted to the characteristics of the chosen photograph (tones, color or monochrome photography, type of subjects...) but also consider the style of the interior where your creation will be displayed (which room? Which type of decoration? Which furniture?).
With such a choice and by following our creation tips, you will find the Zeinberg finish made for the custom work you wish to create and offer.
A Shadow-Gap Framing to Showcase Your Photo Gift
Shadow-gap frame is a high-end finish that is very popular with artists, museums, and art galleries. This type of framing is reserved for large format prints to which the Zeinberg framing brings sophistication and lightness.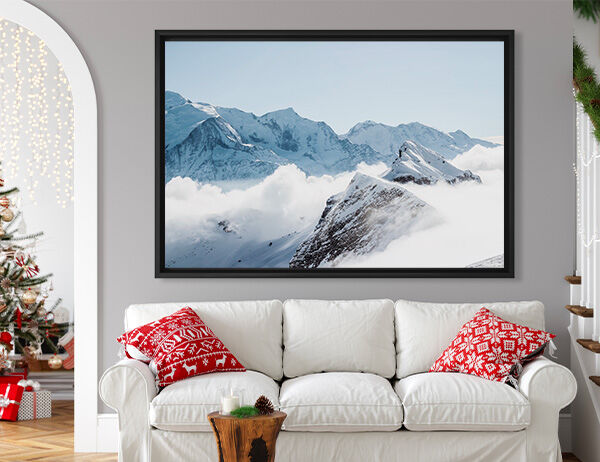 The Art print made by our laboratory in the finish and format of your choice can benefit from the addition of a frame whose subtle offset (15 mm) reinforces the impression of floating. The same 20 mm floating effect can be seen between the wall and the frame of the artwork. This detail accentuates the lightness of large prints.
Shadow-gap frame is available for our Large, Giant, and Collector formats in Plexiglas or Aluminum finish. With 7 different colors to choose from, you are sure to find a frame that suits the photograph you have chosen and the interior decoration of the person to whom you are offering your custom photo gift.
A framed picture with a shadow-gap frame is a real custom masterpiece and often becomes the centerpiece of a decoration.
Surprise your loved ones with a personalized gift print! Find our gift cards in YellowKorner galleries.

© 2022, Justine Grosset for Zeinberg