How to make great panoramic photos?
The 11/11/2022
Panoramic photography is the perfect format for photographers wishing to try their hand at life-size shots and for photography enthusiasts looking for an original large format to decorate their walls.
What is a panoramic photo? It's mainly distinguished by its elongated format, generally characterized by a length at least double that of its short side (ratio 2:1). Panoramas are mostly horizontal images, a kind of exaggerated landscape format. Although rarer, it's possible to shoot a vertical panorama: a tree with majestic dimensions or maybe a night view inspired by astrophotography.
Despite its apparent complexity, the panoramic mode isn't only for professional photographers. Thanks to our advice, staging your most beautiful moments in panoramic snapshots will no longer hold any secrets for you!
Why take a panoramic photo?
Regardless of your photography level, there are plenty of good reasons to try panoramic photography.
A panorama allows one to capture the breathtaking beauty of a landscape. Vacations or weekends offer many opportunities to take this type of shot to represent the immensity of a city, to convey the wilderness impression of a seascape or a mountain view.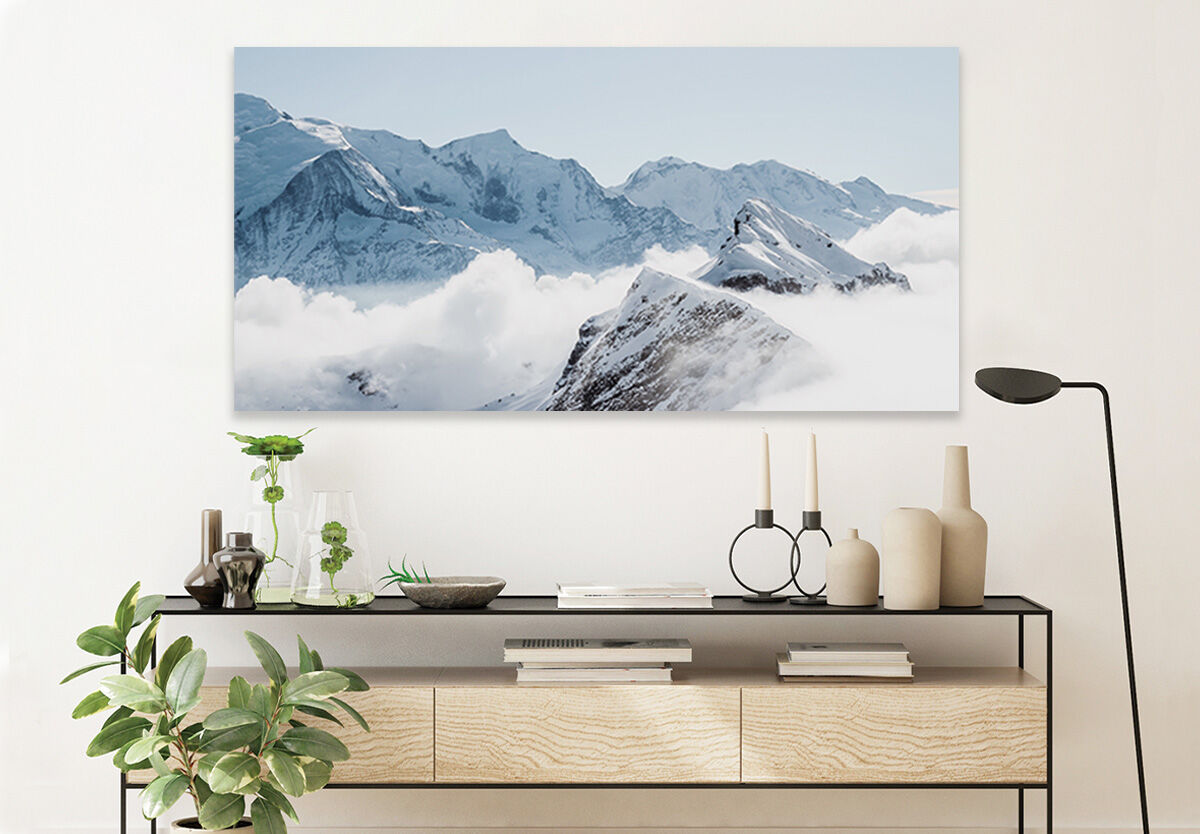 A panoramic photo is a perfect opportunity to suspend time or to take a step back thanks to an aerial photograph. The impression of flying over a scene or a landscape will be perfectly conveyed through the wide angle of a panoramic photo. Whatever your equipment, you will be able to photograph or create a panoramic picture allowing you to feel this vertigo or this sensation of lightness.
A panoramic photo is also an original way to create your custom photo print to decorate a living room or a reception area. Bedroom, living room or dining room, showroom or reception area for your customers or employees (office, agency, practice, restaurant, hotel lobby...) are great places to display your most beautiful panoramic pictures.
What should be featured in panoramic photography?
You have decided to try panoramic photography? Congratulations, you won't regret it, so many subjects can be featured in these original shots!
Before taking your picture, make sure that your subject is static and that it won't be distorted by your movement when you rotate your camera. Ideally, avoid portraits and resist the temptation to use your panoramic mode for group photos at a family reunion or wedding.
Landscape photography is a great place to try your hand at panoramic mode. Your subject is still and will reveal itself as far as the eye (and the camera lens) can see if you can get a little height. A pristine mountain landscape in winter, a picturesque coastline on the waterfront, or autumn-colored trees at the edge of a forest are all gorgeous and easy subjects to practice.
Framing a panoramic photo
A few tips will help you compose a high-quality image that can be professionally printed.
When composing your panorama, pay attention to the elements that will be located on the outer edges of your shot. Trees, mountains, or buildings will help frame your photo, give it structure and prevent your panorama from looking completely open, even unfinished.
Also check the horizon line of your image: how much of the sky is visible in your photo? Is the sea or the ocean correctly framed to convey your artistic vision? The spot where you place the center of your image contributes to its strength and your narrative.
Finally, it's essential to make sure that your photos are correctly framed and not distorted. Make sure that the speed of rotation and the tilt you give your camera isn't too unnatural if you take your picture in automatic mode.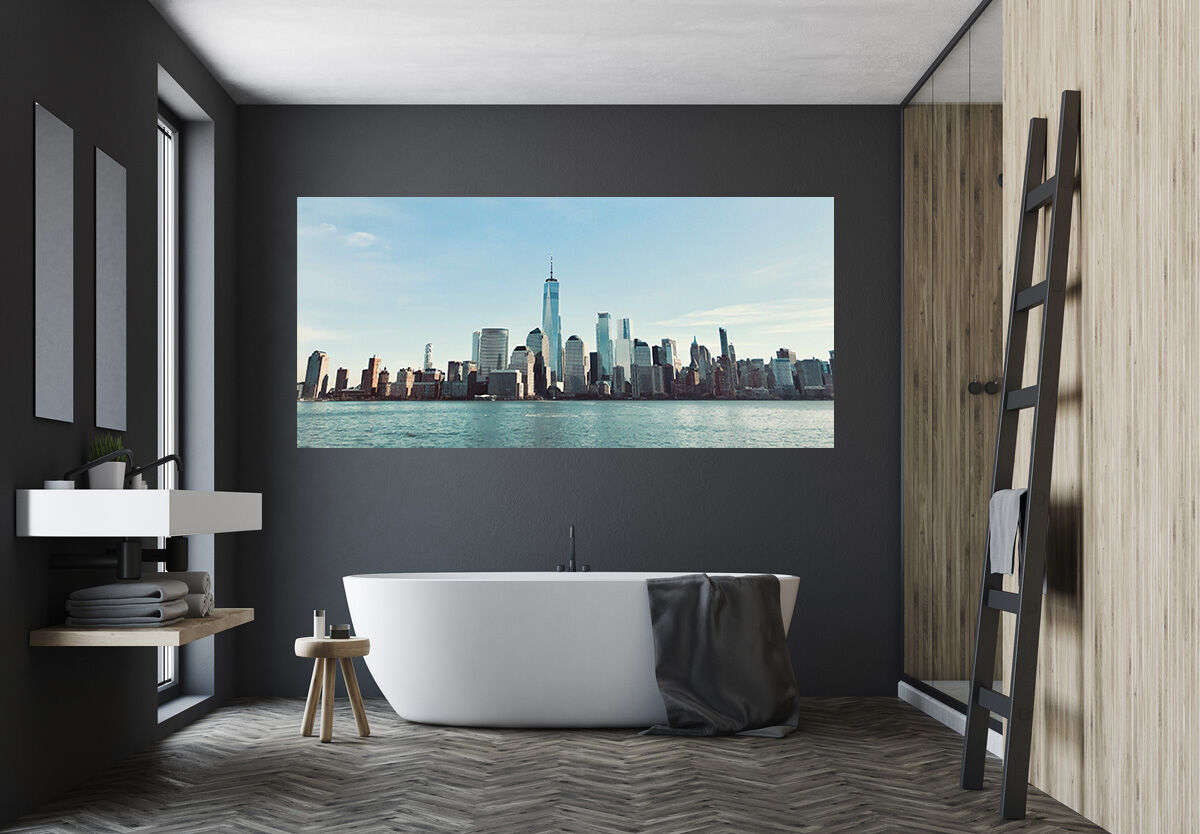 Your images can be taken in a panoramic format right on the spot or they can be edited in post-production. You have 2 options to create panoramic photos at home:
Assemble several images taken one by one into a single view
Crop a photograph and transform it into a panoramic one by changing its ratio

Original panoramic photos in aerial view
For more originality, bring your camera with you when you take height. Take advantage of every opportunity to practice aerial photography. Cities like New York or Paris seen from the sky will be excellent subjects when visiting a skyscraper or a historical monument. A moment spent on a rooftop overlooking the city is also an excellent choice for a shot.
A hike, a day of skiing to a high peak, or a viewpoint overlooking the ocean are perfect places to practice using your camera's panoramic mode.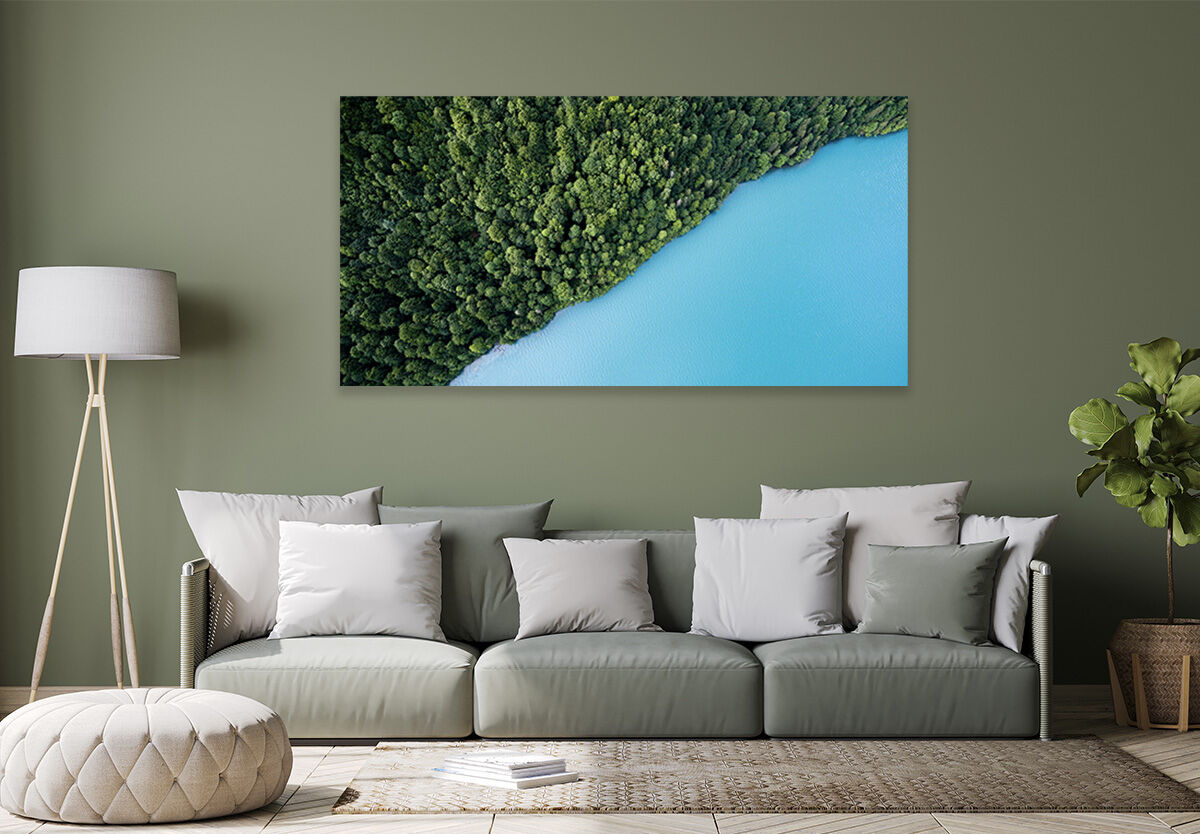 Do you have the chance to soar on a hot air balloon ride? Maybe a plane or helicopter ride? Don't forget your camera and take a few pictures that can be cropped into a panoramic once you touch down!

Camera settings
If some photographic artists have made a name for themselves in panoramic photography, it's also because they have mastered the settings of their cameras. It's natural to look for a little help in this matter, as it's an option not often used by amateur photographers.
Since panoramic shots are characterized by their very long aspect ratio, ensure that the image quality is optimal.
To make great panoramic photography, you can also create your image from a succession of independent shots. You can combine them into a single high-definition panorama using your photo software. You can also rely on the automatic mode of your camera by opting for a panorama shot by scanning the scene with your camera.
If you prefer this last option, you will benefit from a grid and a framing assistant to ensure the stability of your shot and obtain an almost perfect alignment. A wide angle, up to 180° or sometimes 360°, will help you get an immersive image for a realistic rendering.

Printing and framing of a panoramic photo?
Social media don't allow us to publish our panoramic photos. Transformed into carousels or published in square format, our large format photos are often put aside when it comes to sharing our memories in images. Printing and framing these photos is an ideal opportunity to bring these images to life while enjoying an original personalized interior design.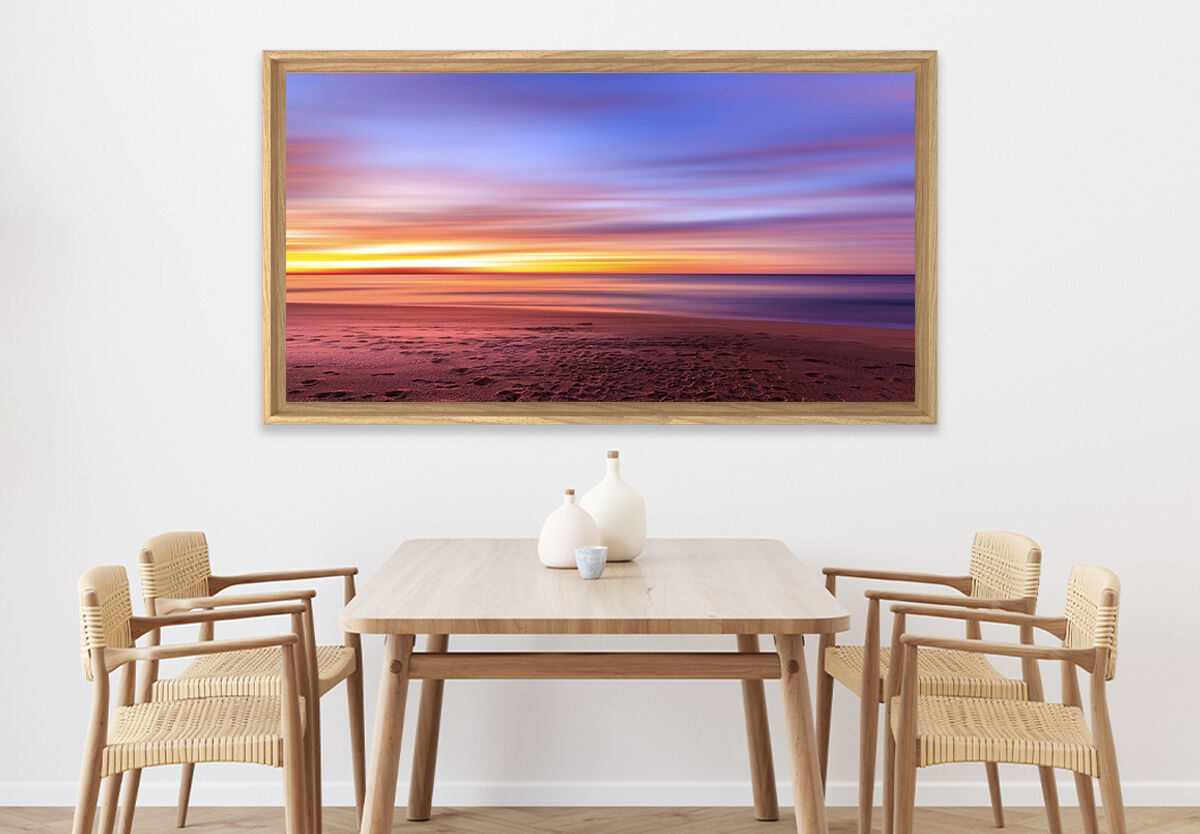 Specializing in photo printing, our laboratory puts its expertise at the service of the most famous professional photographers and individuals. Choose your favorite panoramic photography, select from our options the format and finish of your choice and benefit from the possible addition of a frame or a shadow-gap frame.
The format of a panoramic photo lends itself perfectly to a custom print in a large format. Our Giant or Collector formats are the most appropriate for printing your panoramic photos in gallery quality.
To perfect the display of your most beautiful photos taken in panoramic mode, add a shadow-gap frame. This prestigious finish gives a large format photo a light impression thanks to the slight offset between the wall and the panel of your print, but also between the photo frame and your panoramic photo.
Want to go big with your wall decor?
© 2022, Justine Grosset for Zeinberg