How to take great black and white photos ?
The 14/09/2022
There is little consensus when it comes to Art. Abstract, figurative, portrait or landscape: everyone has his own preferences. Black and white photography is perhaps one of the only types of Art to arouse so much enthusiasm, from professional photographers but also from amateurs.
The invention of photography in the 19th century established monochrome as the standard representation of the world on photo film. It wasn't long before the first color prints appeared. However, then as now, black and white photography (as well as analog photography) keeps on fascinating the public and artists. Numerous famous black and white photographs attest to the lasting popularity of this artistic finish.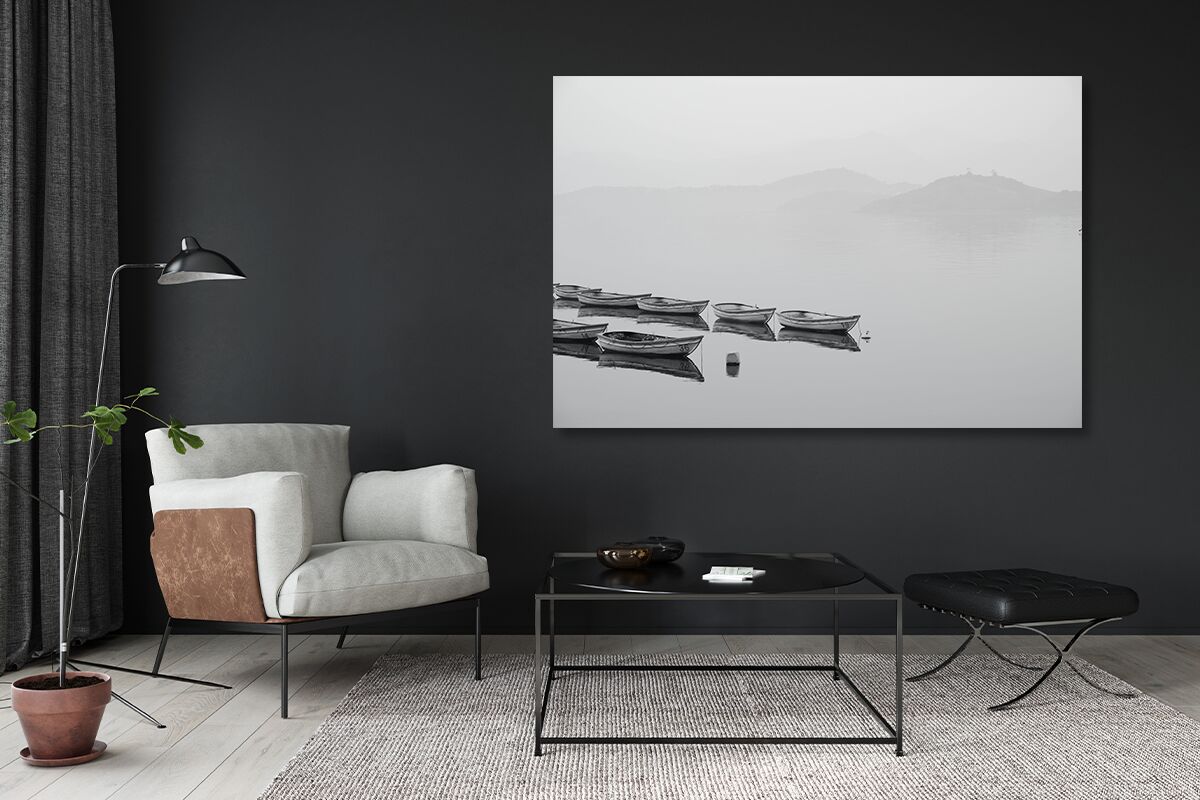 Learning black and white photography allows you to obtain timeless and elegant shots. Monochrome photography is far from being bland. Still, it's best to understand how to tame the black and white mode of your camera to take great black and white snapshots before sublimating your most beautiful creations with one of our photo prints.
For a beautiful black and white picture, think of lights and contrasts

For great black and white photos, pay special attention to lights and contrast. The shadows will be more visible on your picture which seems to be "painted" with different layers and areas of shadows. Check the exposure of your photo, for a portrait but also for a landscape scene. The right balance will bring character to your image while ensuring the correct highlighting of your subject.
In photography, it's always best to use as much natural light as possible. This is also the case for black and white photography. Avoid backlighting and, if you can, avoid using your flash as it has a tendency to flatten the image. It would be a shame to lose depth, a black and white characteristic very dear to black and white lovers.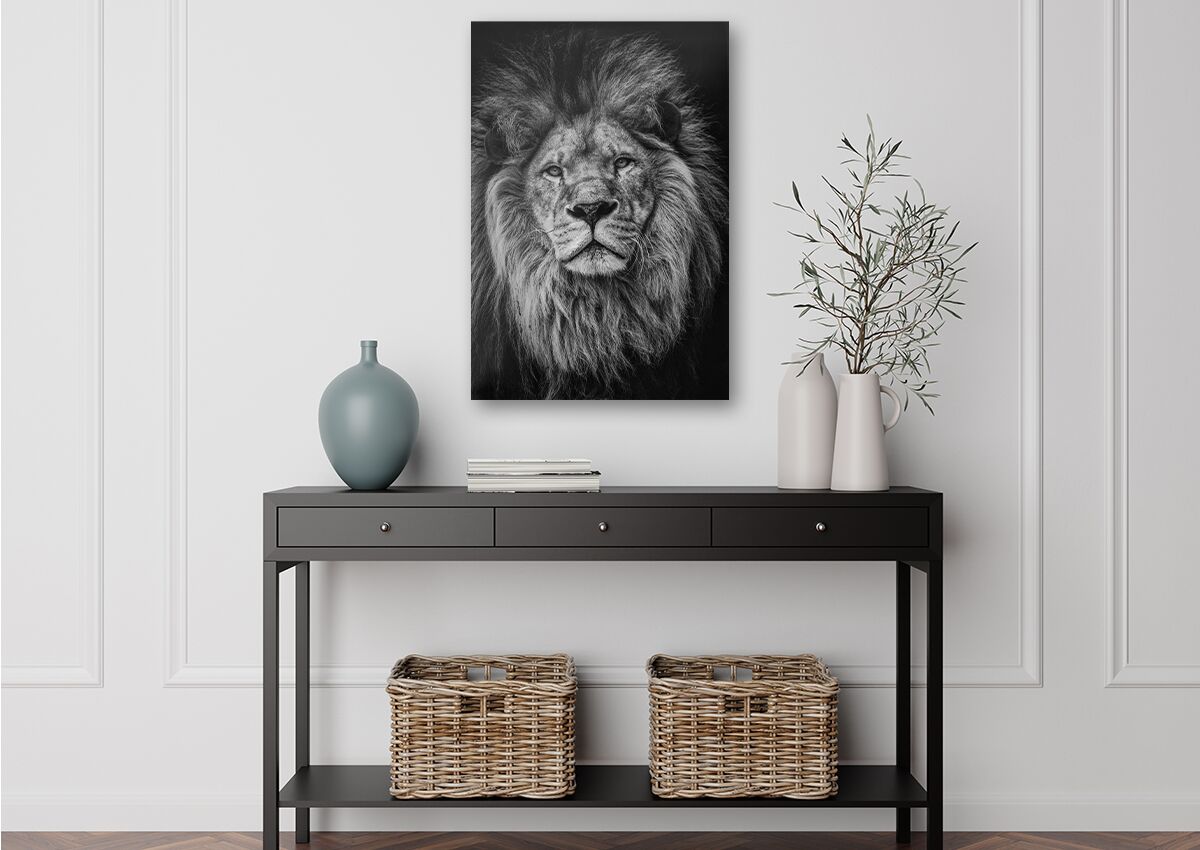 Contrary to popular belief, black and white photos aren't simply made of black and white. A subtle and infinite palette of grays contributes to the intensity of black and white photos. Several levels of light and shadow give depth to these images and contrast is particularly important. Thinking about it during the composition process makes it easier to retouch your images for a result worthy of the most beautiful Art galleries.

3 advice to take great black and white photographs:

Black and white photography is perhaps even more technical than color photography. Color photos can use their nuances to attract the eye and, sometimes, divert attention from some of their technical flaws. A monochrome photo simply goes to the essence: it captivates the viewer's gaze and immerses him in the image to analyze its smallest details.
The retouching software and apps of our smartphones have accustomed us to take pictures of the world in color before applying a filter to our images for a rendering close to an analog photo. This method allows you to easily obtain a black and white photo but mastering monochrome photographs requires more than a filter. Paying attention to these 3 tips will guarantee better image quality for dynamic photographs that will truly benefit from a high definition print. To ensure that your future black and white prints will live up to your ideas, it's best to keep these 3 tips in mind before you press the shutter or have your images printed. You will be surprised to see that black and white, when carefully finished, can reinforce the charisma of your photo.
Choosing Your Photo Subject
Black and white photography can be used for any subject. This finish is particularly adapted to render an authentic scene and to magnify a certain kind of texture. Black and white is also great for capturing certain moods. Here are some ideas for great monochrome images:
Black and white photography is wonderful for your portraits. It seizes the grain of skin, the features of a face and the intensity of a look or expression. The black and white portrait is a safe bet!
Monochrome can embellish a landscape. The broad palette of shadows and grays will pay particular homage to mountain views, capturing the mineral aspect of the rocks while enhancing a dramatic feel.
Black and white can convey a kind of melancholy: a nice effect for your fall images, for urban views or for artistic blurry images.
Black and white elegantly emphasizes the effects of repetition and symmetry; it lends itself perfectly to more abstract compositions.
Black and white isn't limited to these possibilities! Explore and photograph your surroundings to see the world with a fresh eye.
The Composition of Your Photo
Black and white emphasizes the lines underlying the construction of your photo, it's therefore essential to ensure the proper composition of your image. The creepage is often more legible on a black and white photograph, so check your basics to ensure your message is clear when looking at your photo. For dynamic images, don't hesitate to play with the elements naturally present in your viewfinder (trees, buildings, urban furniture...) and don't forget to pay attention to the rule of thirds.
Perspectives are well rendered by black and white photography. Architecture, urbex and city scenes are often enhanced by the use of a black and white finish. Make sure that your composition doesn't distort these lines (you can use the grid of your viewfinder for this) and look for inspiration from street photographers.
The purity and timelessness of the black and white finish come with a great elegance. To succeed in your monochrome compositions, avoid overloading your scene and get closer to your subject to capture the essential. A clear composition will guide the eye towards what matters and enhance the aesthetic and narrative power of your photo.
Post-Processing Your Black & White Photo
You already have a nice collection of color and black and white photos in your albums or personal archives and want to embellish them before printing your favorite photos in black and white? You have followed our advice when photographing your subject and simply want to perfect your images before printing them? That's what retouching and post-processing are for.
For high-quality photos, it's best to shoot in color in RAW format. It allows you to capture a higher dynamic range, which means that you can seize larger differences in contrast between the highlights and the darkest shadows. Shooting in RAW, then adjusting the color balance with a photo-editing software, will produce high-quality black and white photos. If you don't have a RAW format, stick to the color mode of your camera. Photoshop's layer blender tool and its histogram will be a great help for retouching your photos and switching your color images to black and white.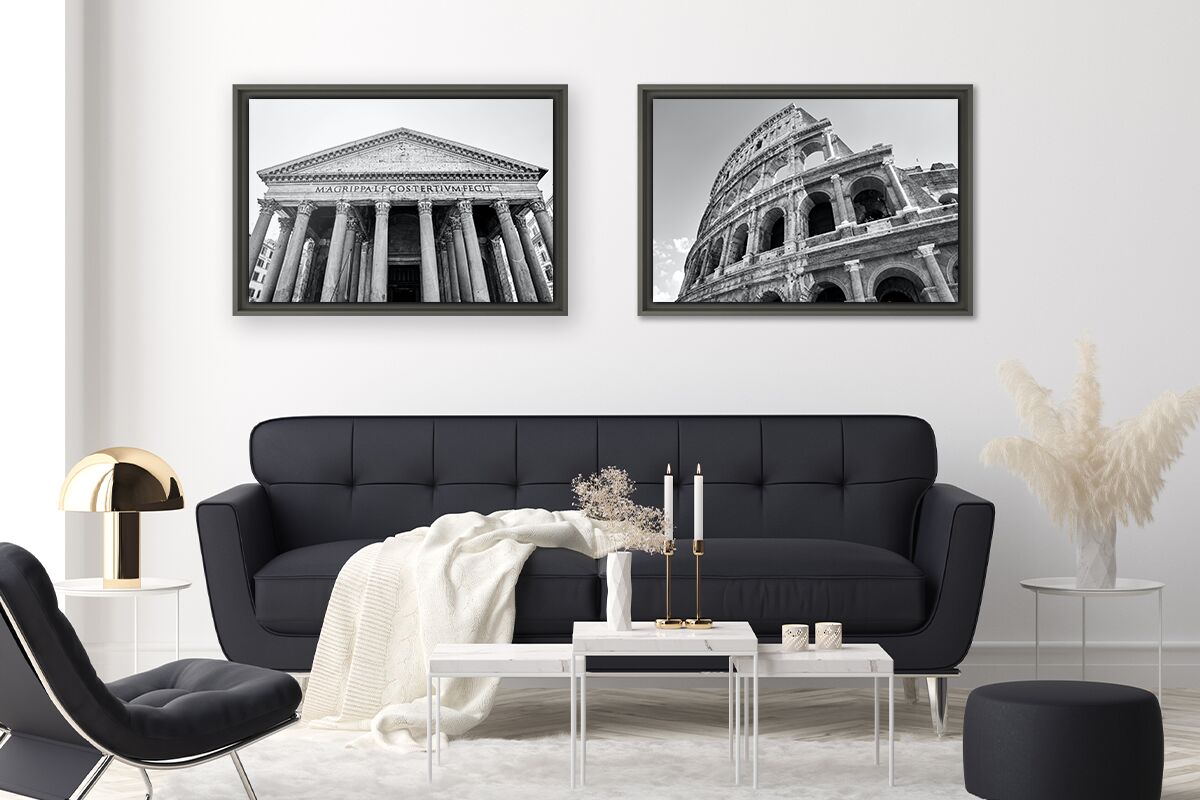 For your retouching, here again pay attention to brightness thanks to the highlights and white balance settings. Be careful not to overdo the contrasts to keep a more authentic natural look.

Where to print your black and white photos?
Our photo lab is the partner of many famous artists and photographers wishing to print high-quality photos. Artists and Art galleries alike prefer our Framed Gallery format, which lends itself perfectly to the display of monochrome photographs. By enhancing the depth of contrast and the intensity of light, this elegant and timeless mat finish is an all-time favorite. All our other finishes are also suitable for black and white photo printing.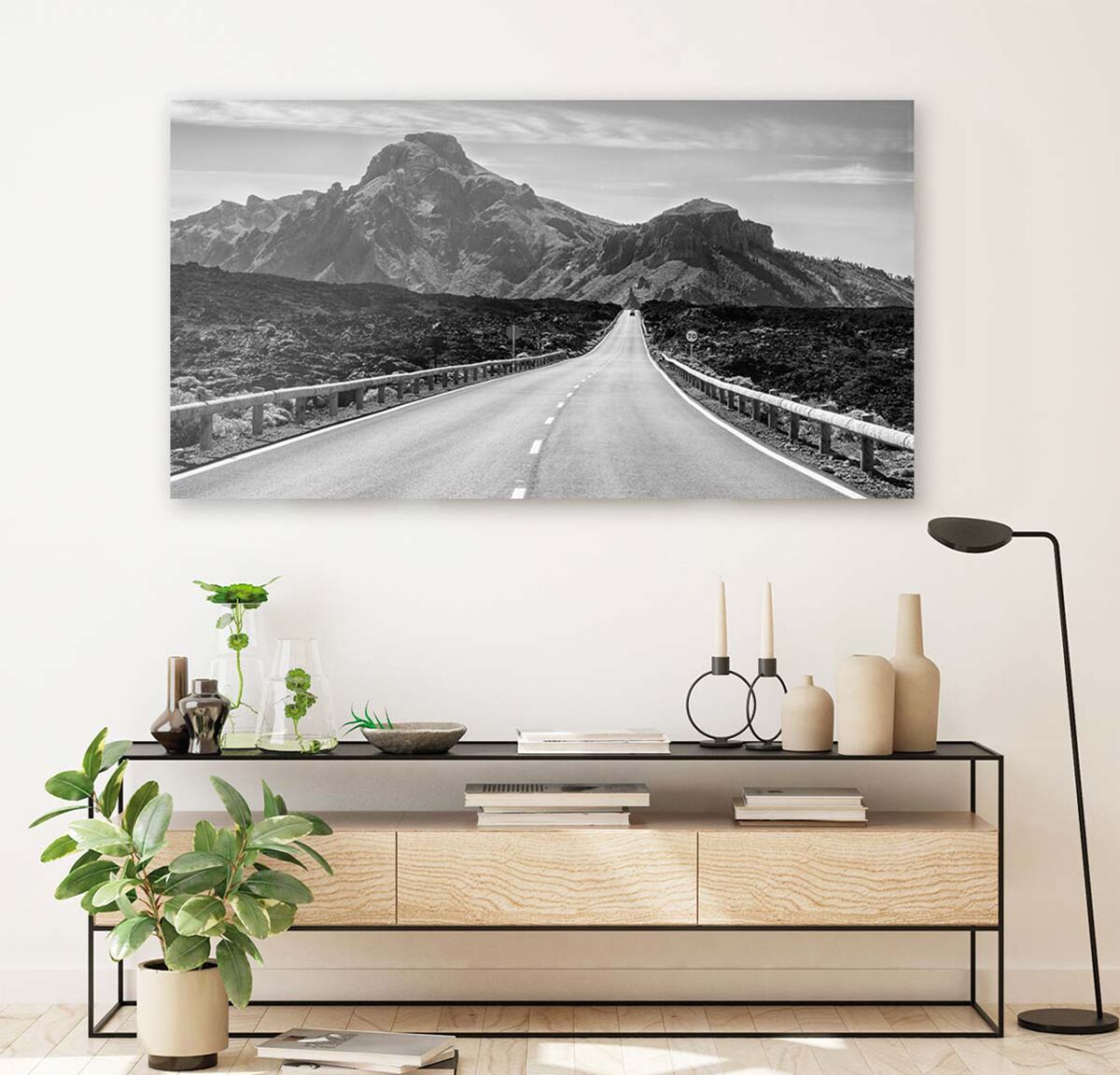 Formats, finishes and framing are fully customizable to offer you the choice of a custom print. Our fine Art laboratory offers the expertise of our photo printers to every photo amateur.
You can have your photos printed in black and white by ordering your print on our website and benefit from the advice of our customer service or order your print within a Yellow Korner photo gallery. Our galleries welcome you in France and abroad to make you discover the work of our partner photographers and the rendering of our finishes and photo frames.
Order online or in galleries your personalized print to decorate your home and give life to your most beautiful photographs.
© 2022, Justine Grosset for Zeinberg