Create a summer decoration with your holiday photos
The 07/09/2022
Vacations spent with friends or family are the time to enjoy the pleasure of shared moments, often immortalized by group snapshots, children's photos, or portraits of your loved ones. vacations are meant to slow down, to marvel at the beauty of a seaside landscape or the view of mountain peaks. Whether you use a camera or your smartphone, your vacation memories are perhaps the starting point of your most beautiful photos. Fall is all too quick to chase away those peaceful days, but by developing and framing your holiday photos, there's always a way to remember those moments while creating a personalized summer decoration at home.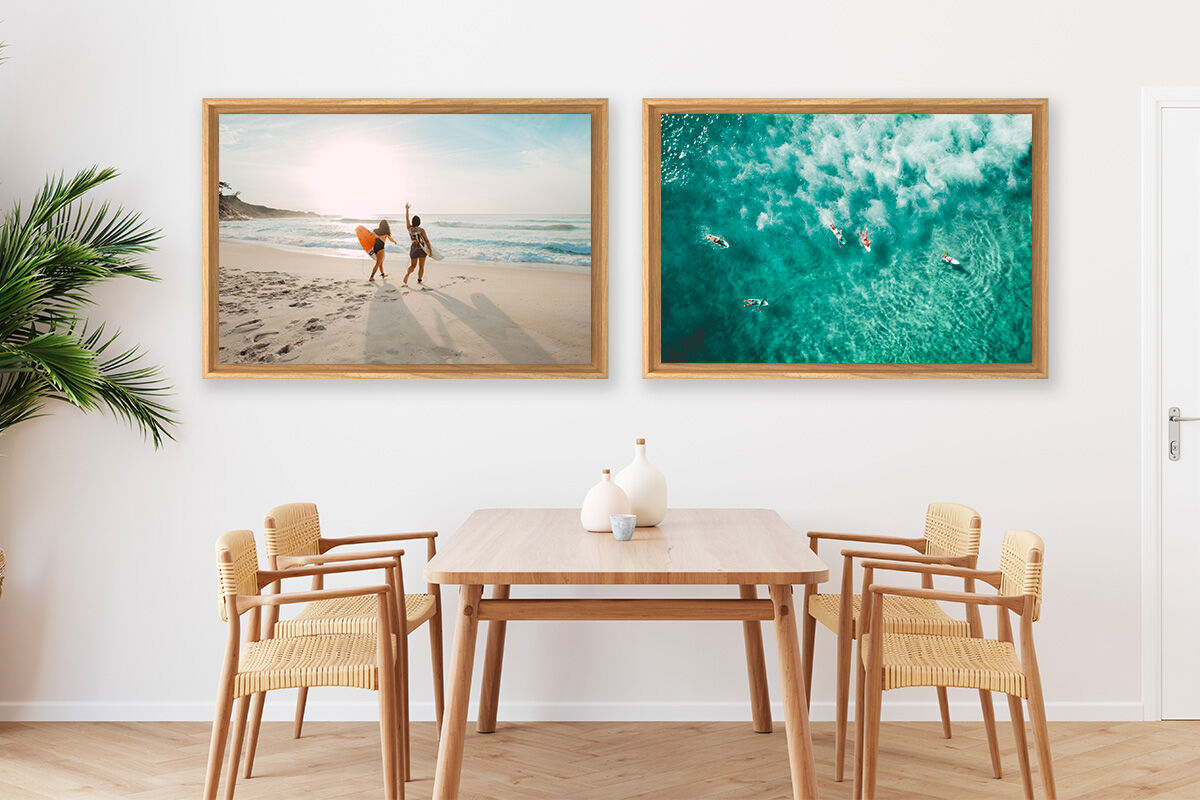 What to do with your summer vacation photos?
Our phones have dramatically increased the number of photos we take and vacations are no exception. Our cameras are put to hard work during our travels. Whether you spend your summer vacations in France or abroad, you likely have more than one souvenir photo in your camera's memory!
Few people will bring their best photos to life, hence so many of these memories will be forgotten. Don't have any ideas on how to enjoy your photos once summer is over? Here are a few options:
You can make a photo book of your best vacation memories
Choose your favorite vacation photo, have it printed as a postcard and send it to a loved one
Make a slideshow of your best holiday photos and customize your screen wallpaper to recapture the fun of summer at the office. You can also broadcast them on a connected photo frame
Have your favorite photos developed in the format and finish of your choice. Select your frame and create your personalized summer wall decoration guided by our photo lab.

Our ideas to showcase your vacation photos
Classic photo books and prints are often forgotten in our closets and bookshelves. Choose the print that reflects your best memories to make your photographs truly decorative. Zeinberg photo prints are a great way to showcase your photos while furnishing your home with stylish and personalized items.
Enhance your holiday photos when you return home. Adjust the contrast, white balance, and saturation of your images. To perfect your composition and obtain a beautiful picture, also think about cropping and straightening your shots. Your first autumn weekends at home can be spent retouching your summer photos before choosing their format and printing finish.
Want to thank friends for their warm welcome at their vacation home? Choose a snapshot taken during your stay and create a framed photo print for them. Who knows? This gift may be the first of many to be hung on the walls of their villa! Our framing options offer you the choice of a modern or more authentic finish.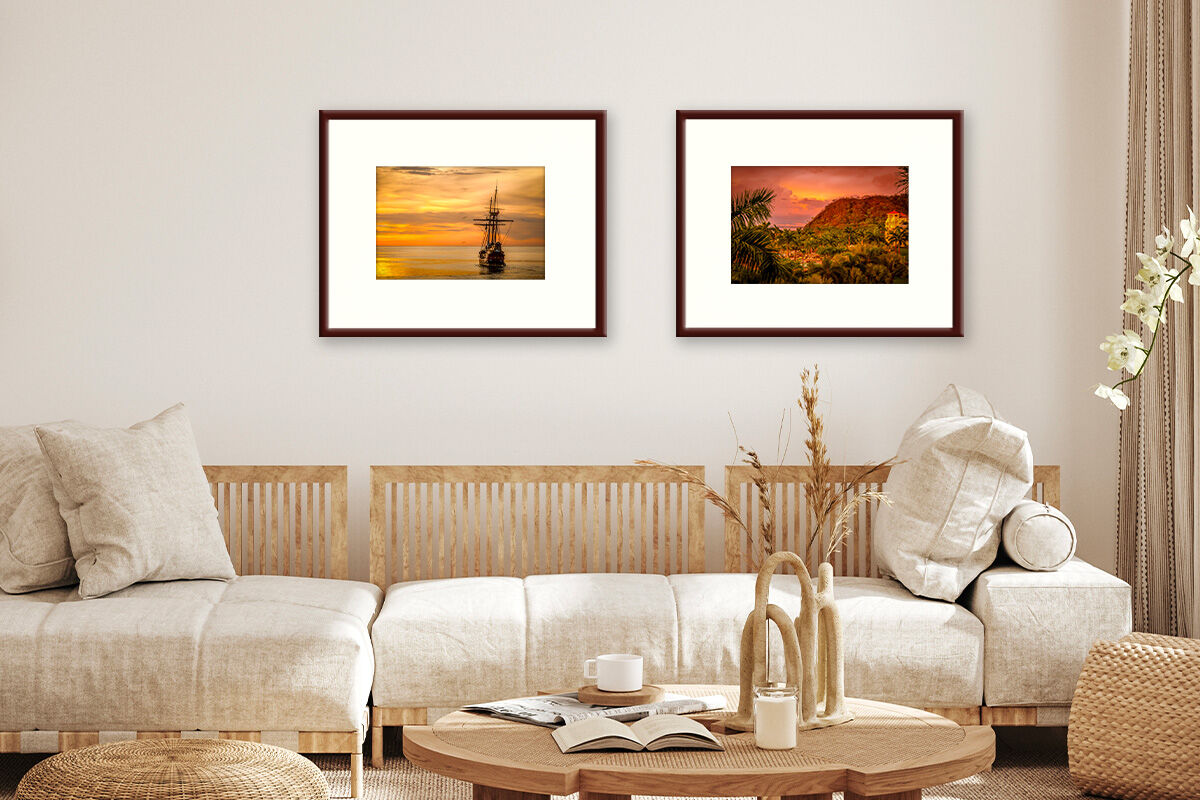 An original wall decoration
The Zeinberg personalized photo print offers individuals the expertise of our printers. All of these experts have partnered with the greatest professional photographers.
In our blog article on wall decorating ideas, you can discover how to use the shadow gap frame to decorate your living room. This luxurious finish highlights your composition by adding a frame to your print in the finish that best suits your interior design. The Zeinberg framing brings a subtle floating effect to the image with its frame slightly raised from the wall. This effect brings lightness to your print, even for large format pictures.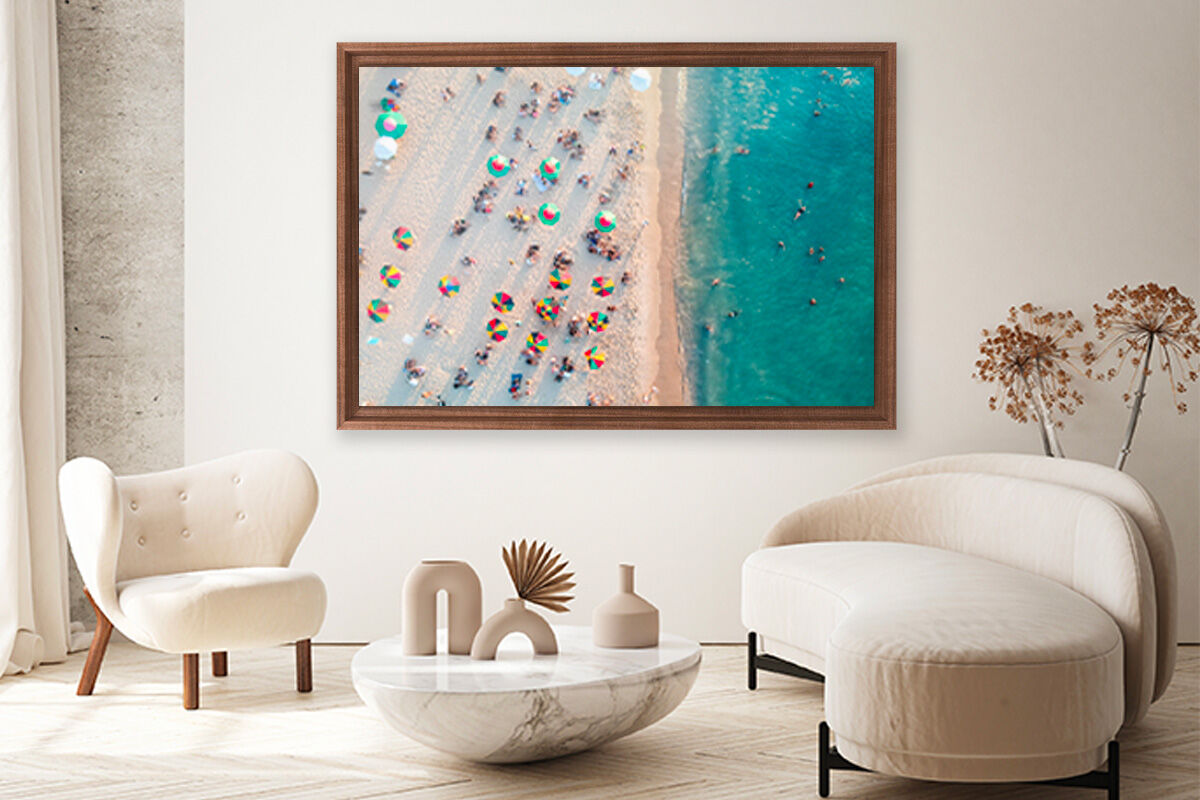 You can have your vacation photos printed in several formats or different finishes for original wall decoration. Varying the effects from one print to another will bring character to a room while allowing you to choose the most suitable options for your favorite photo to better enhance it.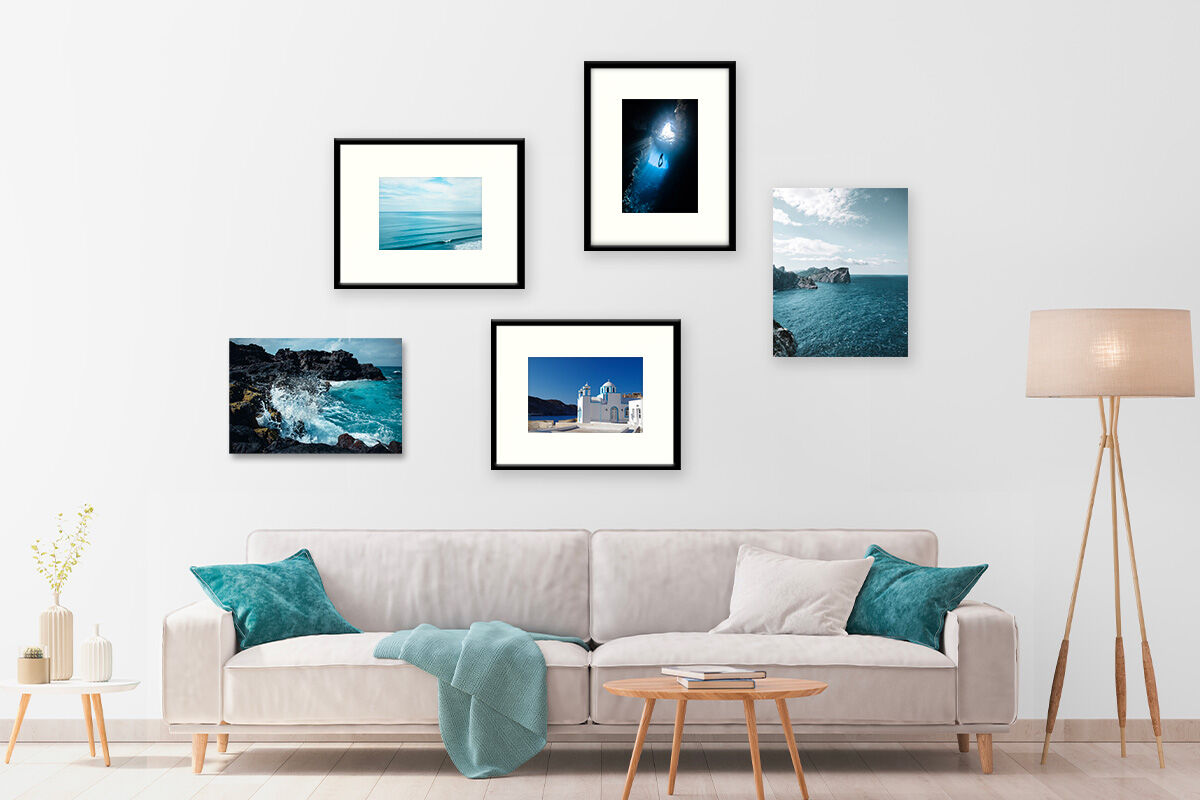 For an original style and an arty touch, you can select your favorite vacation photo and have it developed in a triptych format. Well-known in art galleries, the triptych is still a rather uncommon finish in photography enthusiasts' homes.

A decorative touch for your study
Whether you work from your home or your apartment or commute to the office, there's no reason to leave your workspace walls empty. Personalizing your office by decorating it with your pictures will allow you to fully enjoy the hours spent in this room, and even increase your creativity. The style of your office can lend itself to the display of black and white photos or color ones for a more summery and energizing touch.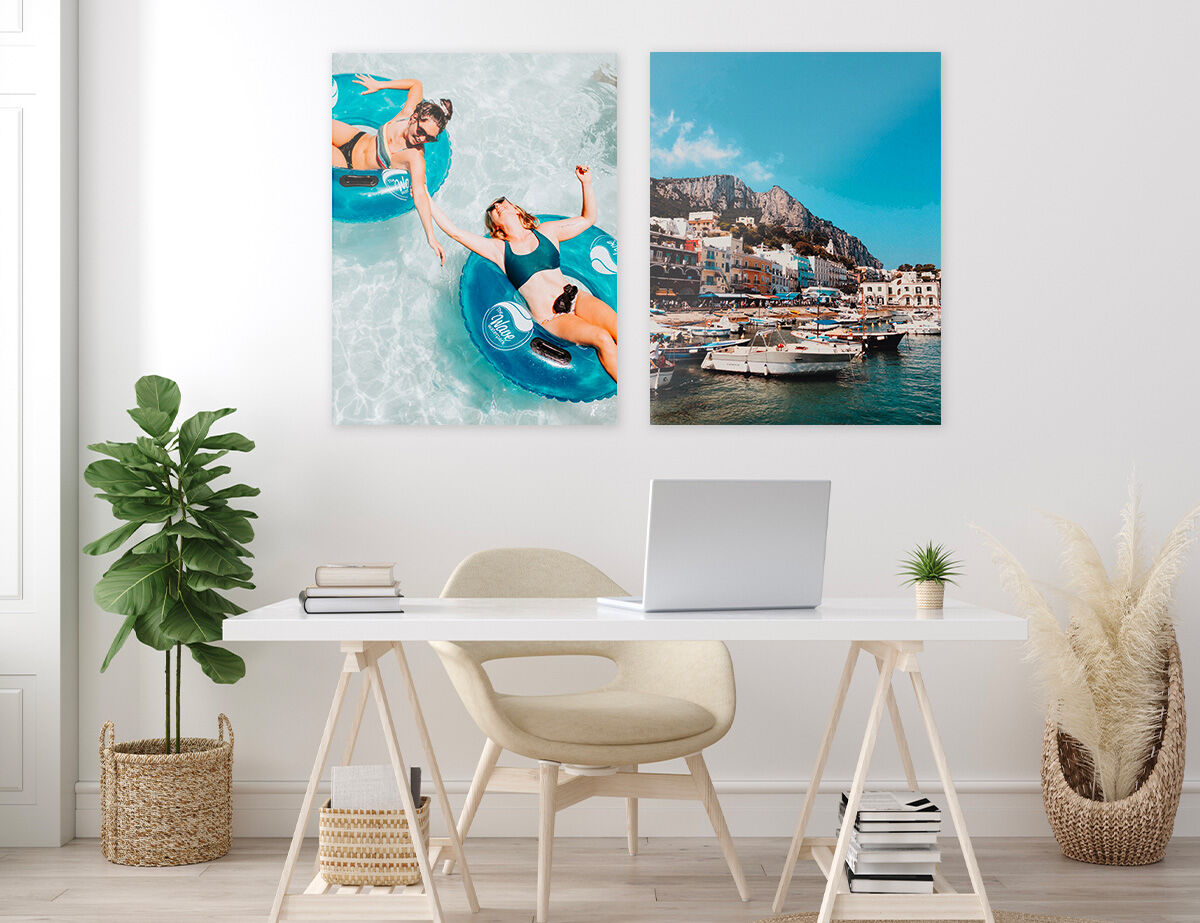 Your office might be a meeting place and a reception area (if you are a doctor, an architect, a real estate agent, or other independent professional). Patients and clients will appreciate being hosted in an elegant setting. If this is your case, prefer a neutral and timeless vacation photo that will bring an artistic touch to your office. A photo of the sea, a mountain landscape, an aerial view taken with a drone, or a more abstract colored cliché could match your decor and suit your activity.
The YellowKorner quality photo print assures you of exposing in your office high-definition images in a custom finish worthy of the greatest artists and their galleries.
Why print your vacation photos ?
Printing your vacation photos allows you to enjoy these memories daily or to gift your loved ones with original gifts reminding them of the best moments spent together.
To keep your best memories, nothing beats developing and framing your photos. Computers, clouds, cell phones, and hard drives can put your holiday pictures at risk. Hacking, theft, lack of memory, or loss of your data is a risk of saying goodbye to those precious memories.
Having your favorite photographs printed by our photo lab is a great way to protect them. Adding a film to our fine art photo paper enhances the colors and field depth and protects your image from dust and sunlight.
The Zeinberg photo print extends your summer holidays.


© 2022, Justine Grosset for Zeinberg