How to Take A Good Picture of The Sea
The 08/08/2022
Summer holidays aren't just about relaxing. For photographers lucky enough to live by the shores or to spend their vacations on the coast, the summer months are a great opportunity to grab their camera. Beaches, seas, and oceans offer the perfect opportunity to arrange a photo session.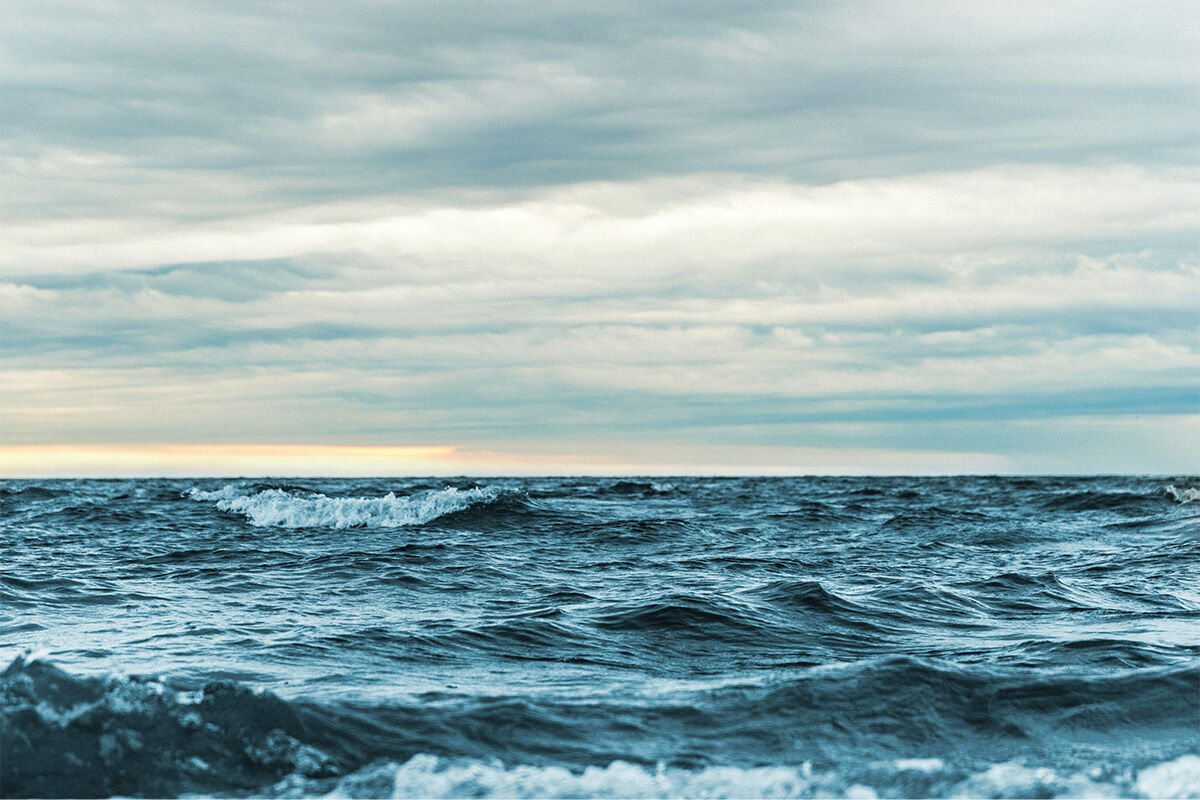 Great seaside snapshots and beach photos aren't that different from any other landscape pictures: there are not only about having the right photo equipment. Mastering the light, creating an original composition, and paying attention to the shutter speed are key for taking beautiful photos of beaches or seascapes.
Composed and immortalized with care, and retouched, if necessary, the photos of your most beautiful moments spent at sea will turn into superb photo prints. Our personalized prints will allow you to cherish them every day, even long after the summer is over.


Our Tips for Photographing Seas and Oceans
The subject of your photograph is important, but what photojournalists also know is that a good photo is all about timing. Pressing the shutter at the right moment is a real challenge for every photographer. At sea or by the ocean, it's most often a matter of capturing the right light, when the sun's rays aren't too strong and the risks of backlighting tend to be lower. The sunset is indeed a perfect time for this, but the most courageous photographers who manage to get up at dawn will also be rewarded with photos of the sea shrouded in soft blueish to pinkish light. The blue hour lasts only a few minutes: don't miss your appointment with the sunrise.

Many people associate ocean photos with exotic summer landscapes, but every season and day, even in the gloomiest weather, can offer great shots!

When to Photograph the Sea ?
Sunset is the most iconic and scenic topic of landscape photography. Photographers and tourists wait all day for it, setting up their tripods and cameras. Named golden hour for its pink to golden colors, this moment lasts only a few minutes. Get ready for it to be able to sublimate your most beautiful sunsets on photo paper.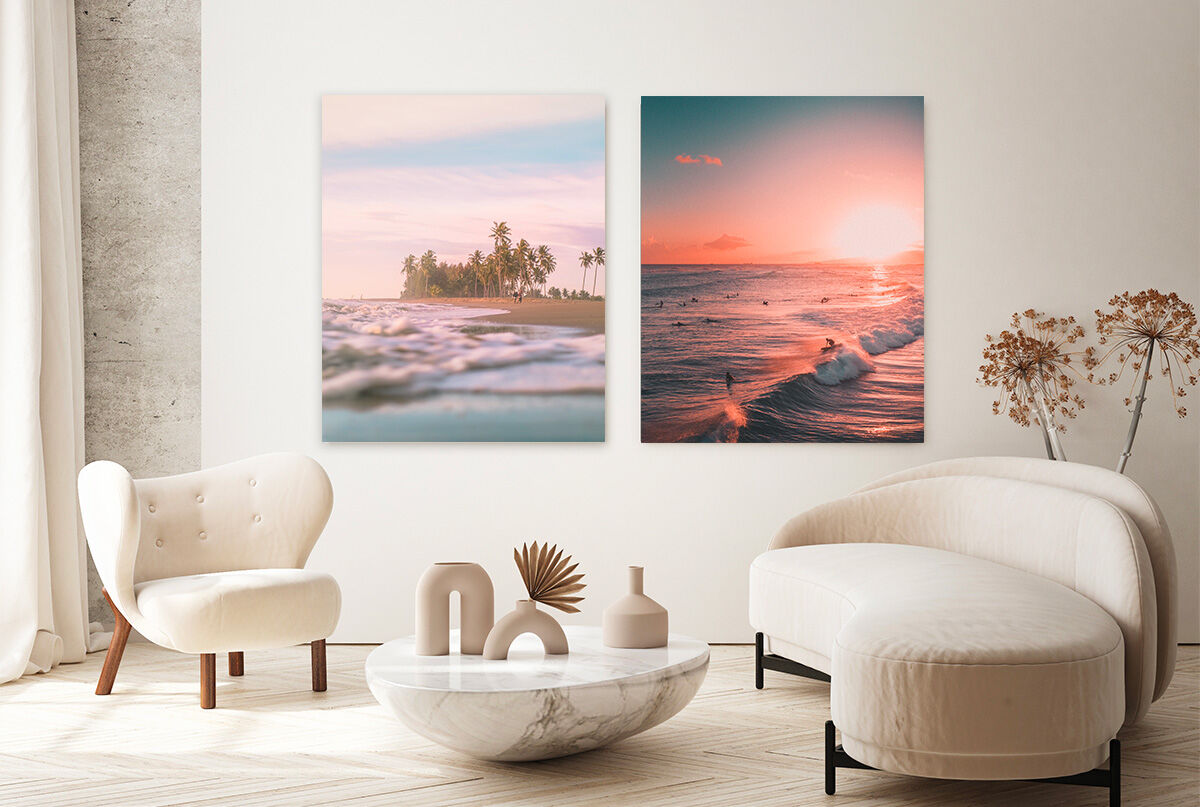 If your holidays or your activity allows you to try scuba diving, don't miss this opportunity to discover marine photography. Equipped with a suitable and waterproof camera, you will be able to take pictures worthy of the best wildlife photographers. Fish, corals, and marine mammals will be one-of-a-kind subjects for unique photos to be later developed in the format and finish of your choice.
A boat trip or a walk along the beach will be great moments to take your time and make a good picture. Enjoy the landscape and try to capture with your camera the associated feeling of freedom. You can also use the seascape as a backdrop for portraits and group photos with friends or family.


Photographing Sea Storm
During storms, the wave's movement and the passing clouds will give your photographs a unique atmosphere tinted with a dramatic character. Photographing the sea and the ocean in bad weather (while staying safe) will ensure original and intense photos.
Taking good pictures in bad weather isn't that difficult! Face the elements to photograph lighthouses and ships withstanding the onslaught of wind and tide. Black and white photography lends itself perfectly to this kind of photo to reinforce the grain of the image and its mystery. The main difficulty is certainly the risk of blurred areas. Be sure to control your shutter speed settings and use a tripod to stabilize your camera or smartphone. Set a slow shutter speed to capture as much light as possible and get a slightly blurred rendering of the movement of the waves, a nice way to bring softness to your image. These long exposures will benefit from the addition of a neutral density filter, also known as a gray filter, allowing for long exposure shots and blurred effects even in daylight with high exposure. For very sharp, freeze-frame images, a high speed will be more suitable, so consider removing your neutral density filter.

How to Photograph Waves
In stormy or calm weather, wave crests or foam become excellent details to energize a landscape photograph that's a little too smooth. Wave movement adds character to a marine scene, while foam brings texture to your photos.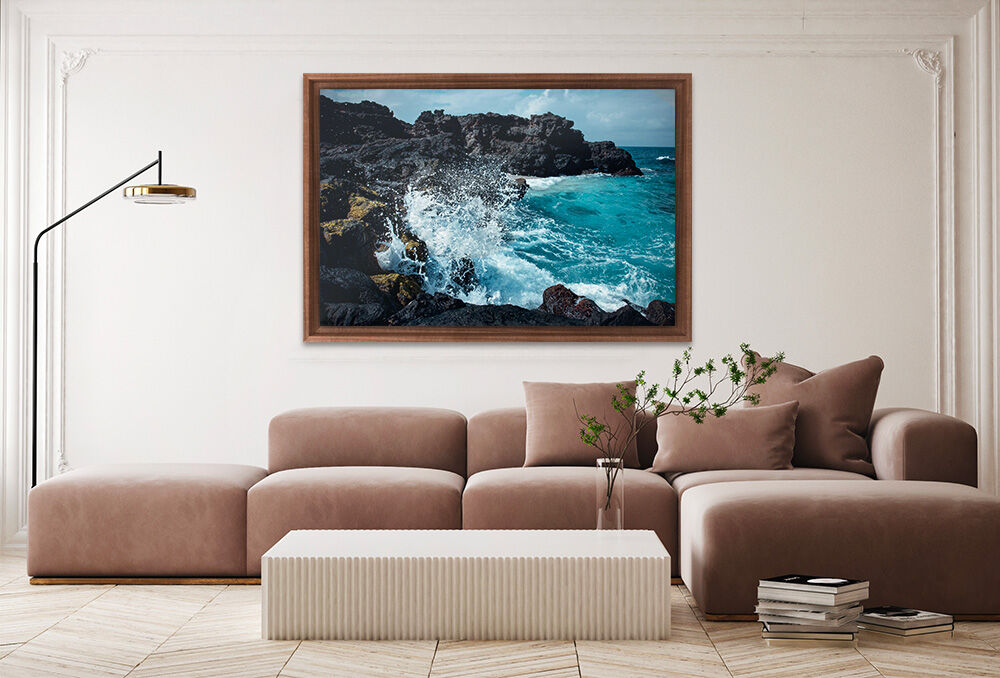 To avoid reflections due to the sun's mirroring effect on the sea, and to capture all the intensity of the marine colors, equip your lens with a polarizing filter. This small, easily removable accessory will be your best partner during your summer photo sessions at sea.
By paying attention to the different shades of the landscape, but also the brightness and saturation, you can get fascinating blue to blue-gray monochrome photos. Very realistic or on the contrary more abstract, these marine views bring a soothing character to a decoration. A personalized photo print of your most beautiful wave snapshots or ocean photos will enhance the serenity of your home and extend the benefits of a seaside stay.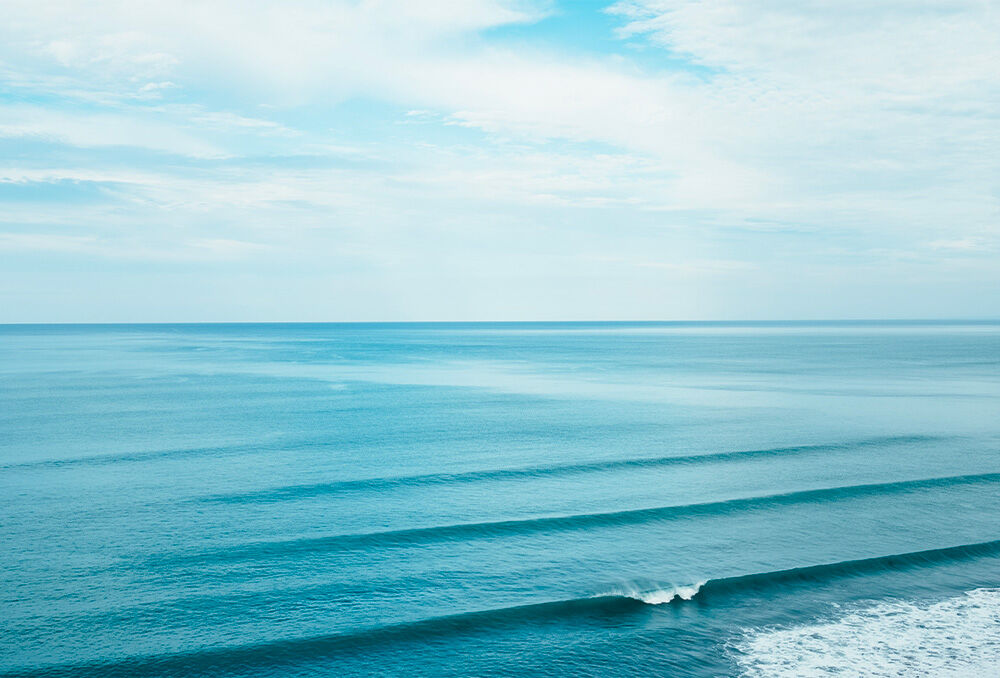 How to Exhibit Your Photo of The Sea ?
Our few tips will help you get great shots. If the exposure conditions or your settings weren't at their best when you took your picture, feel free to retouch your photos with photo software such as Lightroom or Photoshop. Make sure to keep the authentic and imperfect character of nature and your images.
To display your ocean photos on your walls, or to gift to one of your loved ones your most beautiful snapshot after a vacation spent together, trust the expertise of our photo laboratory. Our photo printers use exceptional Fine Art photo papers. Our experts ensure the quality of your picture before proceeding with the printing and creation of your custom photo print.
Your photos taken at sea or on the waterfront will benefit from our signature finishes:
Vos photos prises en mer ou au bord de l'eau bénéficieront particulièrement de nos finitions signature :
The Plexiglass finish reinforces the contrasts and depth. The colors are magnified. It's an ideal choice to print on photo paper your most beautiful sunset sea pictures.
The matte Plexi finish helps to avoid stray reflections. It's a photographic finish appreciated for its depth. The matte Plexi print will enhance the character of your storm photos or your sea landscape photos.
Your large formats and panoramic views can be developed in the size and finish of your choice and benefit from the addition of a signature shadow-gap frame. This type of framing perfectly emphasizes the lightness and poetry of a seascape or ocean view.
Ready to sail away thanks to your greatest pictures?
© 2022, Justine Grosset for Zeinberg