Love on photo paper, Valentine's Day special
The 02/05/2022
On the occasion of Valentine's Day, our photo laboratory, in partnership with professional photographers and YellowKorner galleries, invites you to put love on stage for a photo shoot.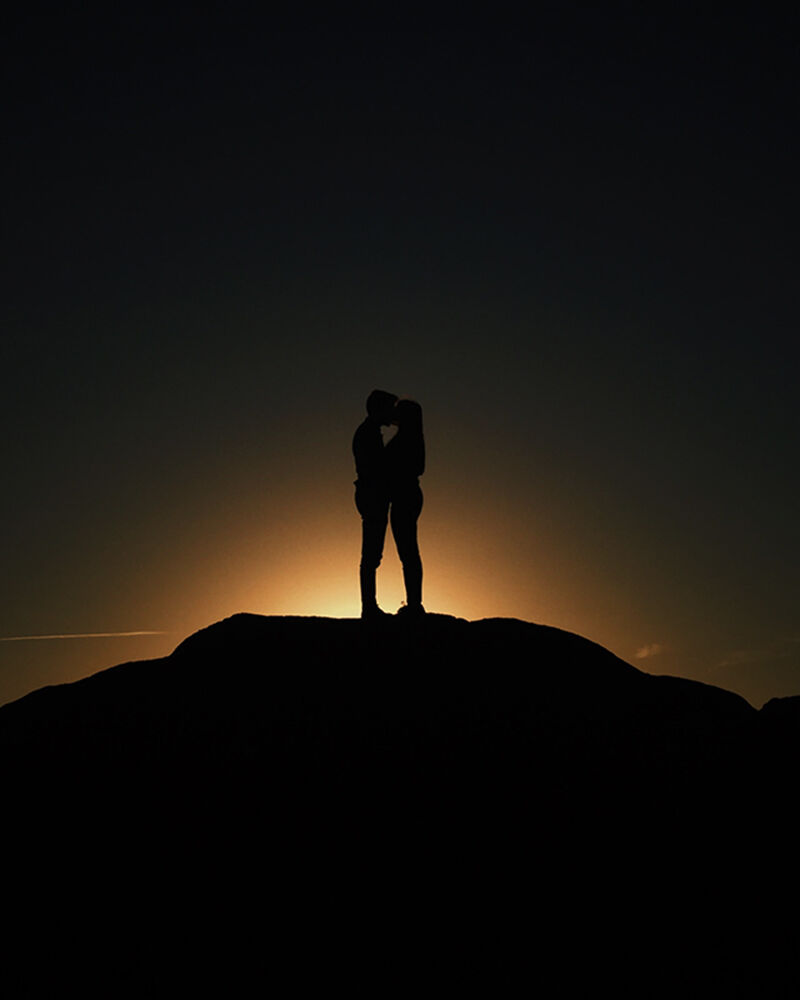 Be inspired by these iconic photographs that make tender or passionate love their favorite subject. Inexhaustible source of inspiration, love has captivated painters and poets since the dawn of time and photographers have not remained insensitive to romance.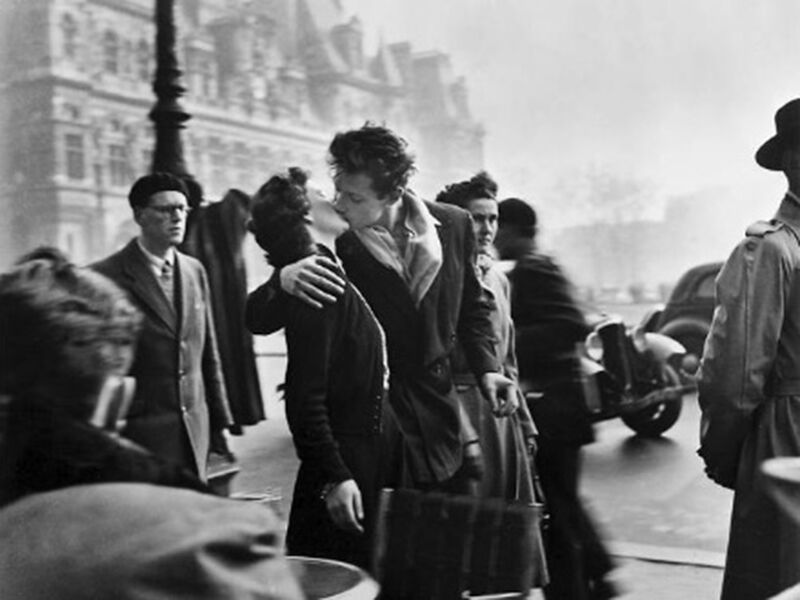 The Kiss of City Hall, photographed in 1950 by Robert Doisneau, is perhaps one of the most famous black and white photographs in history. If this seemingly spontaneous composition has become legendary, it is in fact the result of a careful staging directed by the photographer. The couple kissing passionately, if not taken on the spot, is nevertheless very real.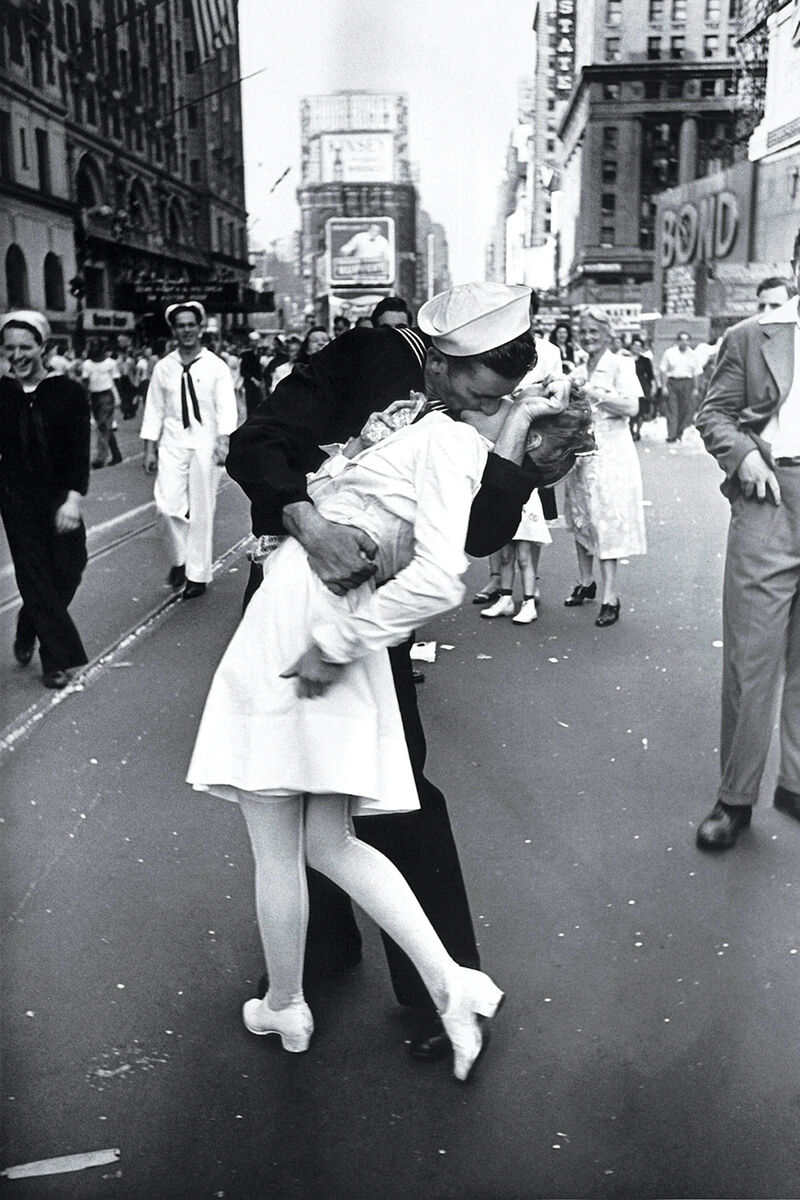 VJ Day in Times Square, New York City, 15 August 1945 © Alfred Eisenstaedt pour Life
On August 15, 1945, Alfred Eisenstaedt joined the New York crowd celebrating the end of World War II. The photographer then took this iconic shot immortalizing the embrace of a sailor and a young nurse. The passionate couple is not really a passionate couple, as the photographer later explained. In the euphoria of the celebrations, the young man was kissing all the women he met. Spotted thanks to her immaculate uniform, the young woman will be the perfect target for both the mischievous sailor and the inspired photographer.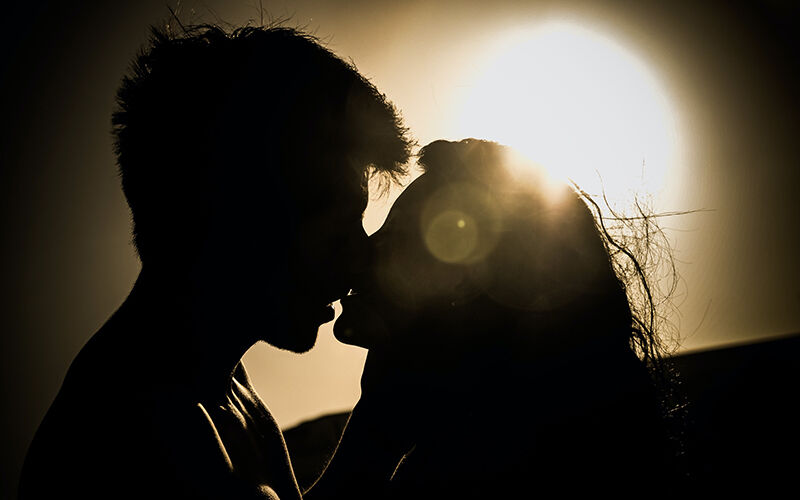 Passionately in love or single, it doesn't matter! Capturing love on film is a great idea for poetic portraits. Introduce yourself to street photography by capturing the loving embrace on the spot for spontaneous photographs or direct your models or friends to imagine a more original composition.
Cliché Valentine's Day? This day dedicated to love is an opportunity to capture romantic images and why not offer to the chosen one of your heart a photo taken during an intimate moment. Show off your most beautiful kiss or select your favorite love portrait and have it printed on photo paper! In the format of your choice and with a high-end finish, your black and white kiss or your hug in color will adorn the walls of your conjugal room.
© Justine Grosset, 2021