Matte or Gloss Photo ?
The 09/06/2022
If you are a photography fan, you are probably wondering how to make your choice between a matte or gloss finish once you're ready to print your most beautiful photos. Printing on gloss paper is quite popular, but it is definitely not the only option open to you. Matte and gloss finishes both present numerous advantages and offer different aesthetic renderings to enable each individual to choose the finish that's right for them.

The paper used in photographic development is not the only means enabling a gloss finish to be obtained. The finish of the print will later reinforce the sheen of the image or provide a very elegant matte effect. Our laboratory makes professional techniques and materials of the highest quality available for your images, which are usually reserved for art photography. Discover the main characteristics of a matte finish and gloss print to make your choice and offer your finest memories the photographic printing they deserve.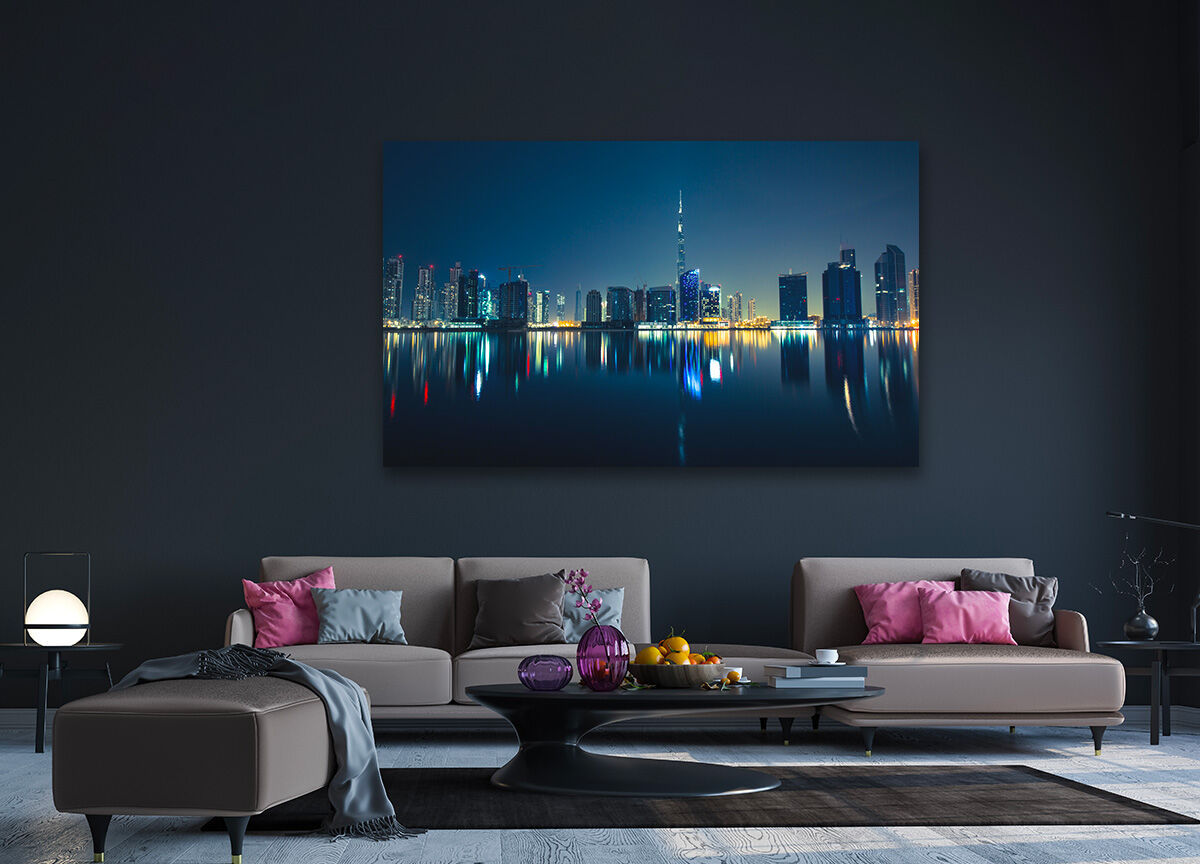 Why Choose Gloss Photo Development ?

You love the luminous effect of a photo print on glazed paper but you're still hesitating? Most photographers also opt for photo development with a gloss finish.
Everything starts with the choice of paper to print your digital photographs. In art photography, it is recommended that you use a Fine Art paper of high quality for a high-definition print and long-lasting quality. Our laboratory offers individuals and photography professionals photo printing using Fine Art silver photo paper developed by Fujifilm. This high-end paper boasts grammage of 250 g and a gloss finish, it is used for our prints in Plexi matte or gloss finish as well as for our photo printing in Aluminium finish. So our photo prints are glossy once they leave the printer.
Conserving this gloss thanks to the choice of finish of your print enables the colours of your image to be enhanced, along with the vibrancy of its nuances. Warm colours are particularly showcased by a gloss finish. The combination of our inks and a gloss finish ensures the radiance of your photography. Matte tends to dampen colours, so photographers prefer gloss finishes for their shots in colour.
The glazed effect strengthens the dynamism of the composition, so the gloss finish is coveted for sports photography or long exposures. It allows the impression of movement to be captured, since this finish improves the impression of sharpness of the images.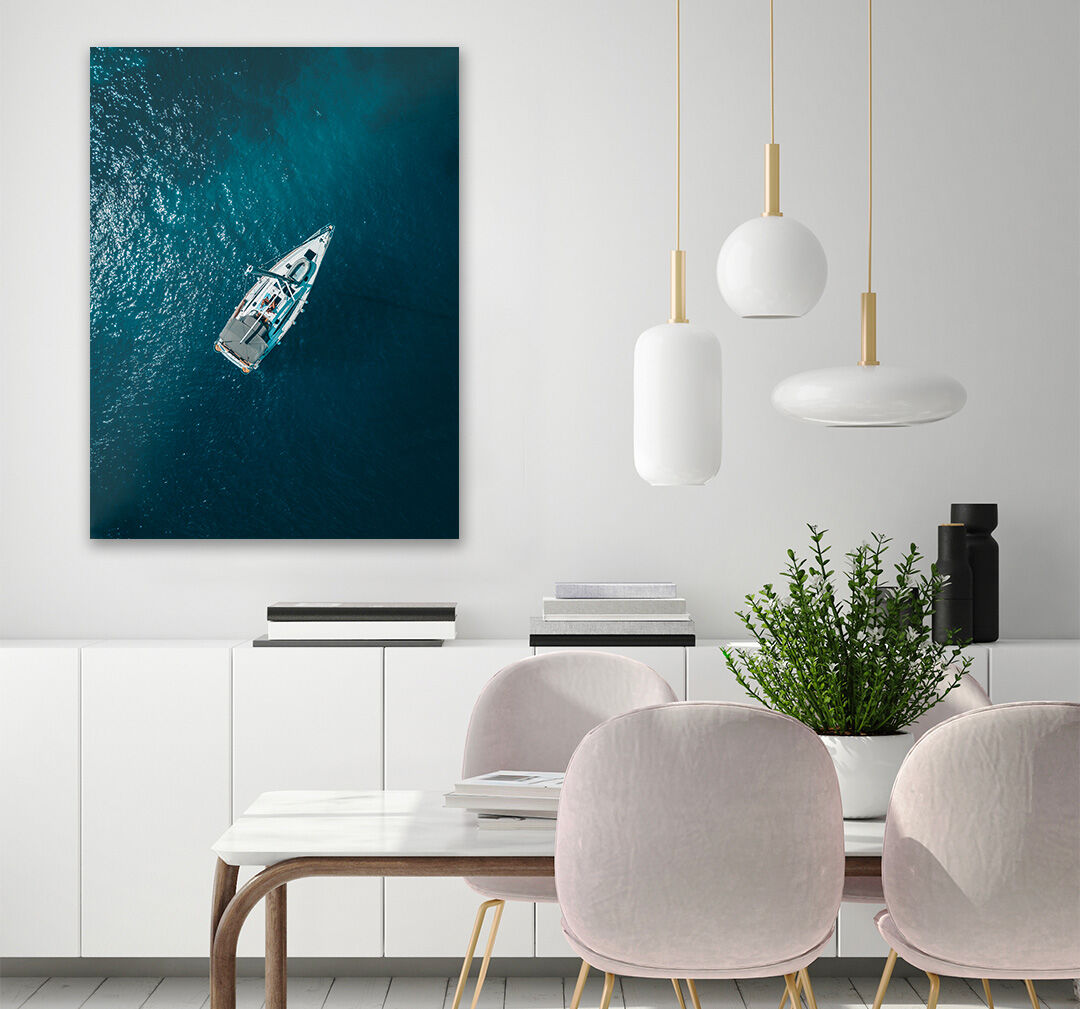 The Advantages of Matte Photo Paper
Rarer, printing on photo paper in a matte finish is still highly appreciated by photographer-artists. A matte finish has many advantages:
It accentuates the depth and contrasts of the image
Its subtlety and timeless elegance reinforce the sophistication of your photos
It eliminates the play of reflections and ensures perfect legibility of the print
It adds an undeniable artistic touch to your interior decoration
It lends itself beautifully to black-and-white photo printing, since it accentuates the sharpness of the blacks
Choosing between a matte or gloss finish thus relies on both the type of photograph that you want to display on your walls, its characteristics, and of course, your personal tastes in terms of decoration.
Photo Printing on Plexiglas for Glossy Colours
Our photography laboratory offers all kinds of prints on gloss photo paper, these gallery-quality prints are then customisable thanks to our choice of Zeinberg finishes in matte or gloss.
Our Plexi photo printing is emblematic of the knowledge of our photo experts. This gloss finish is available for photos in formats from Mini to Collector. The photo print on Fine Art paper is first mounted onto an aluminium Dibond plate before an extra layer of protection is added with 2 mm of Plexiglas.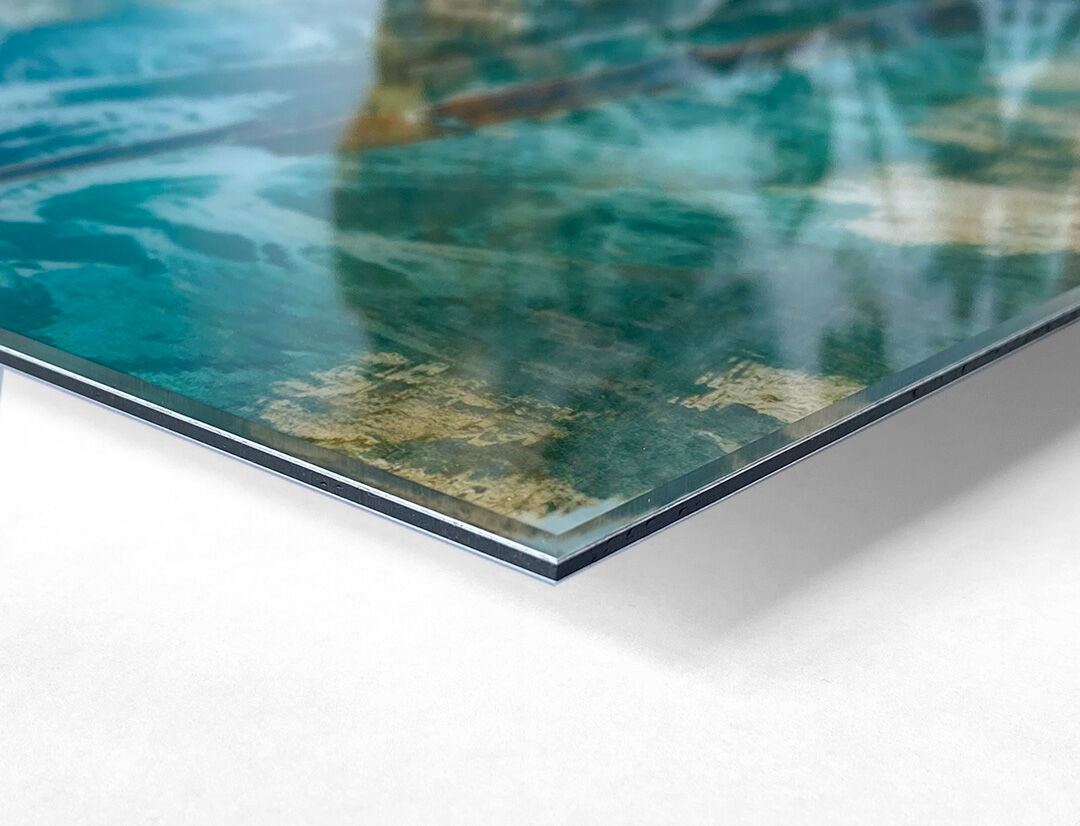 It is the ideal finish for heightening the colours of your photo, intensifying the depth of field of your composition and gently highlighting its contrasts.
Without altering the nature of your image, the Plexi finish reinforces its characteristics while protecting your photo print year after year. It is a light finish that could also be completed by a shadow-gap frame.

A Matte Plexiglas Finish to Reduce Reflections
Once your photograph is destined for exhibition, Plexi photo printing in matte finish is always an interesting choice. This type of print can be appreciated free of reflections or fingerprints, wherever you choose to exhibit it. Beyond the above-mentioned benefits, a matte-finish photo under matte Plexiglas offers a natural result. Its softness and purity are appreciated by photography fans.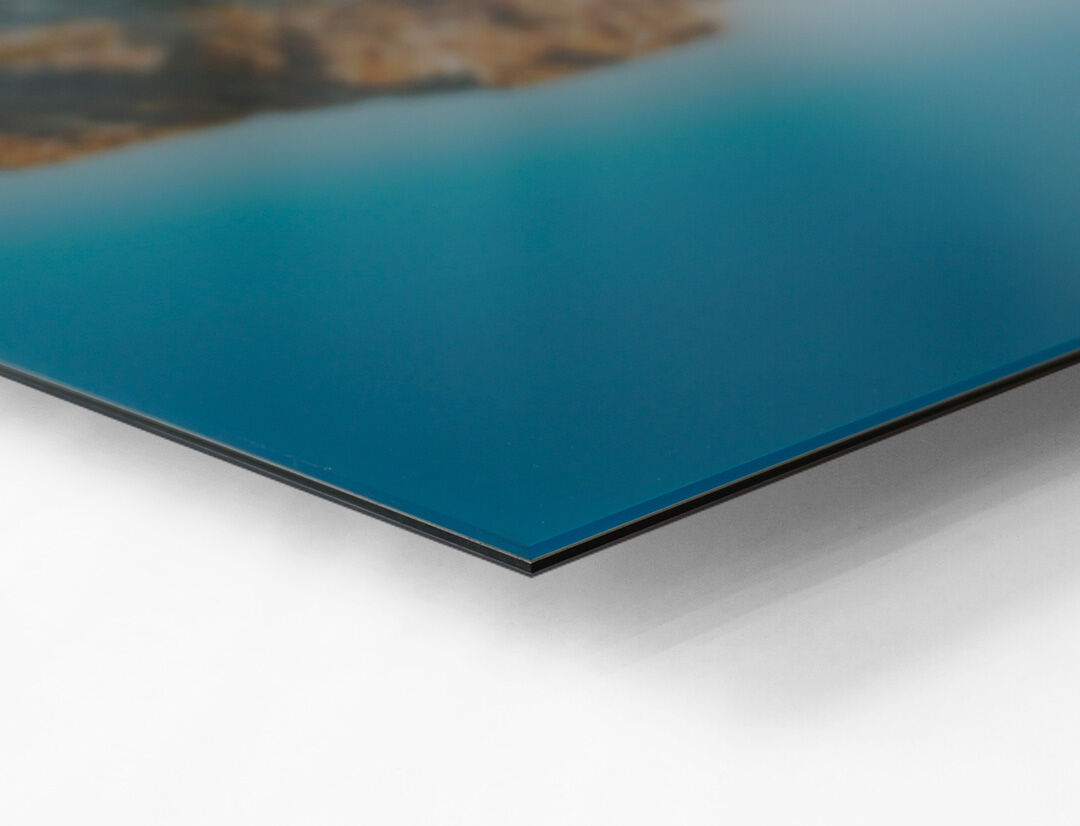 Our matte Plexiglas print finish is created using the same method as its gloss version, the Plexiglas plate applied on the print has a matte treatment, to heighten and protect the image without reflections. It is an ideal finish for photographs presenting blocks of colour or for all those destined for display near a lighting source or a window.
Matte or gloss, photo printing by Zeinberg makes this service available to all, which so far has been reserved only for major professional photographers.
Printing in matte or gloss finish holds no more secrets for you.
Start bringing your most beautiful memories to life
© 2022, Justine Grosset for Zeinberg