YellowKorner Quality Printing
The 02/06/2022
Whether you are a seasoned photographer, an amateur, or simply an art lover, you probably know the YellowKorner galleries, which bring together a great variety of art photographs. These photographic prints allow you to appreciate the finest creations by international professional photographers, in the comfort of your own home. Landscapes, portraits, abstract photography, monochrome images or colours: all are produced by Zeinberg, YellowKorner's laboratory.
Professional-quality photo printing is not solely reserved for renowned artist-photographers. Our Zeinberg laboratory offers all photography fans high-quality printing in a wide range of prices, formats, and finishes. Thanks to our laboratory and the expertise of our professional printers, your personal photos can now enjoy the same printing services as YellowKorner artists and galleries.
Discover YellowKorner's Photographic Laboratory
For over ten years, the Zeinberg photographic laboratory has been entirely dedicated to printing gallery-quality photographs. We favour cutting-edge technology and use digital photographic printers of the highest quality. We only select top-of-the-line materials, such as Fine Art photo papers renowned for their beauty and durability.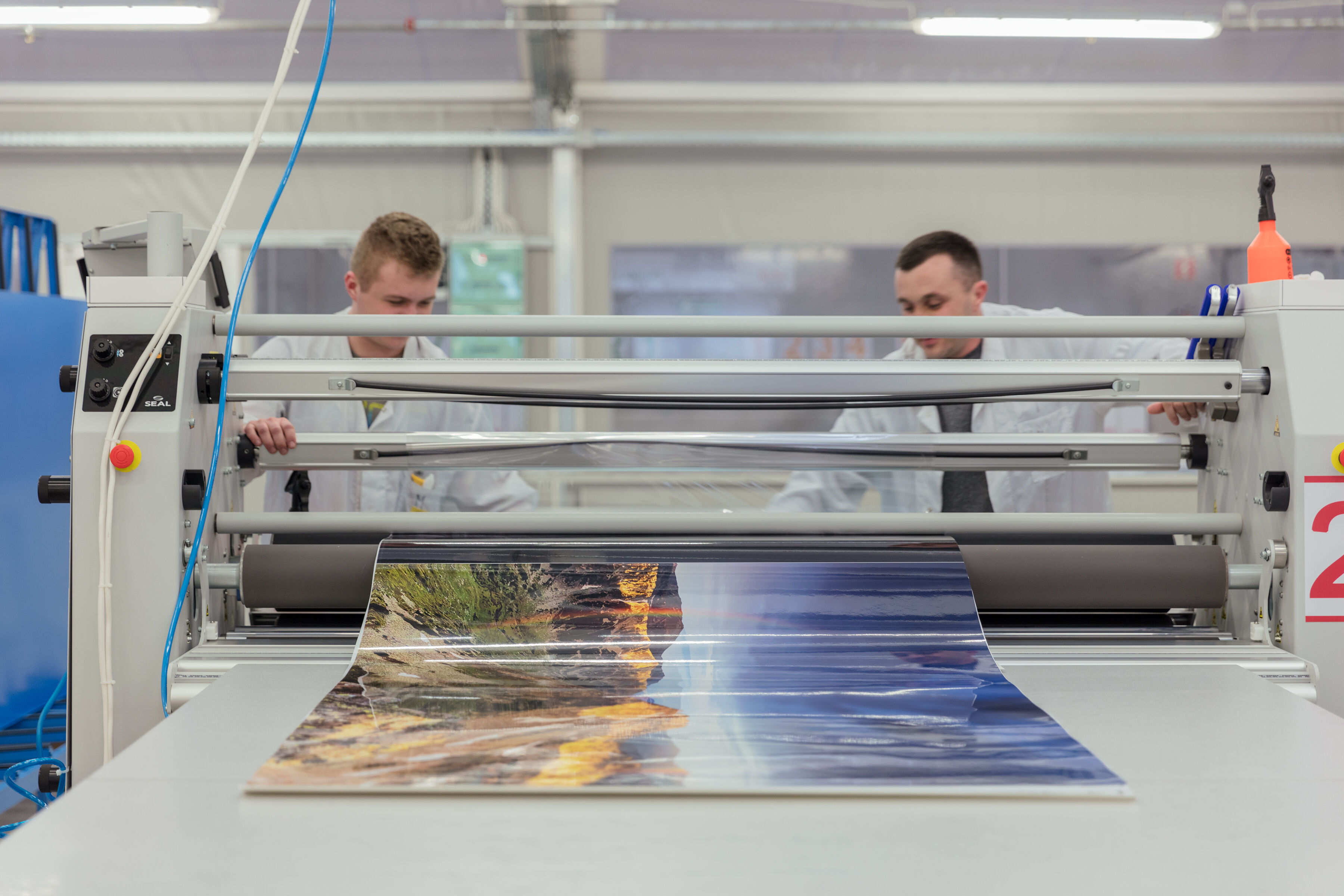 Our experts master traditional photographic development methods. This fine-tuned knowledge of art photography and its printing procedures allows Zeinberg to offer non-digital prints on traditional paper "by the book". The alliance of technological innovation and artisanal expertise is at the heart of Zeinberg's philosophy. It is this point of difference that attracts partner artists and galleries to our photo laboratory year after year.
Photographic Printing That Satisfies Professional Demands
Entrusting your images to YellowKorner's laboratory guarantees professional results and heightened colours, at the moment of printing and for many years to come. Museums, independent art galleries, YellowKorner galleries, collectors, and photographers: all assign their most beautiful photos to the Zeinberg laboratory for their exhibition projects. Over the past decade, our laboratory has become a leading player, guiding both private individuals and image professionals, particularly with respect to large-format printing for exhibitions.
Our digital printers respond to the expectations of the most demanding artist-photographers. The purity of the whites and clear nuances, the clarity of the highlights, and vibrancy of the colours ensure perfect prints, capable of conveying your subtlest artistic intentions.
Zeinberg also stands out owing to its vast choice of formats (from Mini to Collector), photo frames, and finish options. The following Zeinberg finishes allow you to choose the most suitable medium and professional photo printing for your image and your interior design:
minimalist Fine Art photo printing, poster or framed
Photo printing on Plexi, mounted on an Aluminium Dibond plate (available in gloss ormatte finish)
Photo printing on Aluminium Dibond in an ethereal contemporary style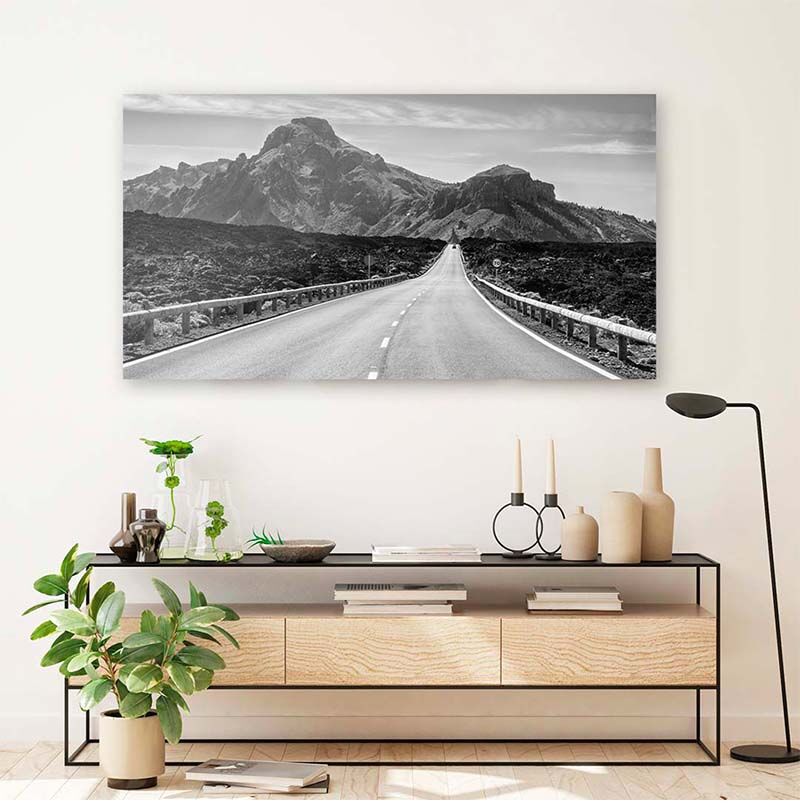 Gallery-Quality Printing with a Two-Year Guarantee
From the moment we receive the photo you'd like to develop and print to gallery standards, our experts ensure that they have a file (jpg or tiff) of good quality. This increased quality control allows us to guarantee optimal resolution, to offer you a work of art with a unique finish, sublimating your most beautiful memories. Each image is therefore verified and optimised manually, to ensure the best print result. There's nothing complicated about obtaining a high-quality photo that's ready to print. Zeinberg's customer service is ready to answer all of your queries by email or telephone. Our experts are present within YellowKorner galleries, both in France and abroad, and represent a team of kind professionals, here to guide you through your photo printing projects. Do not hesitate to pay them a visit to take advantage of their advice and discover the partner artists of the YellowKorner galleries, an inexhaustible source of inspiration.

LThe high quality of Zeinberg prints stands the test of time. These photographs are designed for home display or in galleries, both indoors or outdoors and deserve the best! Our photo prints are protected from humidity and light thanks to a UV filter or through the addition of a Plexi layer, depending on your desired finish. In addition, each photo print created by our laboratory comes with a two-year guarantee.
Free Delivery to over 80 YellowKorner Galleries
Zeinberg accompanies over eighty galleries in their YellowKorner-quality photographic printing projects. The YellowKorner galleries in Paris and the provinces, as well as in many foreign countries, provide wonderful forums for discussions and exhibitions, welcoming all those passionate about art photography.
Zeinberg suggests you receive your photo print directly at home, or enjoy free delivery using Click and Collect, via one of the many YellowKorner galleries. The vast network of YellowKorner galleries can most likely provide you with a delivery point not far from your domicile.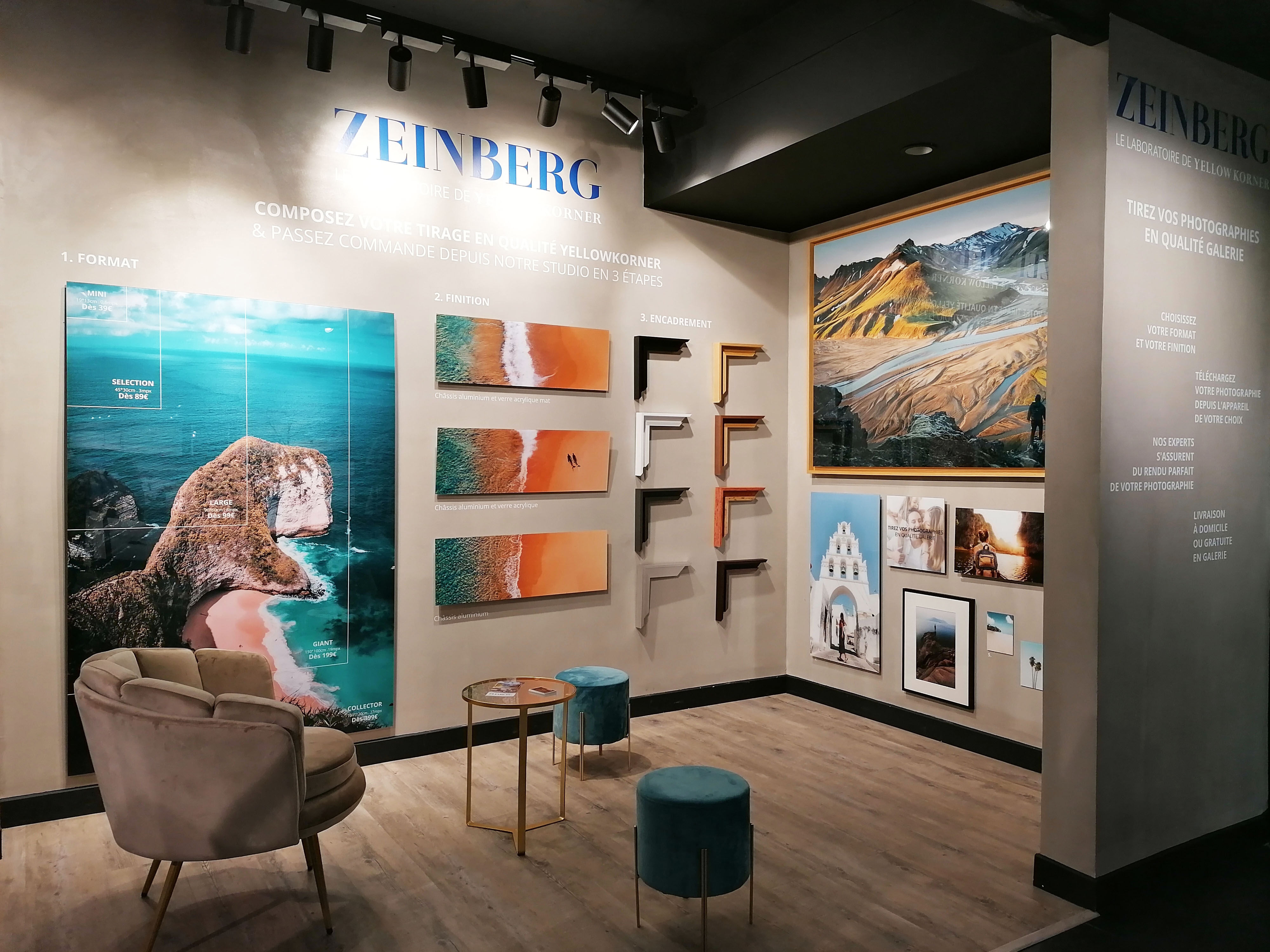 Whether you live in France or abroad, your framed photo print is delivered quickly and safely thanks to our partnership with professionals specialising in the packaging and delivery of artworks. It takes about three weeks (within Metropolitan France) between sending your file for printing and the delivery time of your art print. The Order Tracking in your account and the availability of the customer service enables you to track the progress of your project through all the phases of its creation.
From the reception of your photo file to the delivery of your framed print, your project enjoys all the attention and expertise of our laboratory. Our expertise ensures your peace of mind: choosing the photograph that you'd like to give as a gift or display on your walls will be your sole concern.

Would you like to offer your finest photographs a high-quality print worthy of the most famous galleries?

© 2022, Justine Grosset for Zeinberg
Translation by Anna Knight