Where should you get your large-format prints for exhibition made ?
The 06/05/2022
Your camera is bursting with amazing pictures that you'd like to share with others? Organising your own photography exhibition or displaying your most beautiful memories on your walls are perfect ways to meet photography lovers or professionals, or simply to adorn your interior tastefully.
Finding a place dedicated to the exhibition of your images and selecting your photos are the first steps; then comes the crucial moment of printing. To truly showcase your images, whether you want to offer an immersive staging to your audience or display your photo in your interior, prefer large-format printing. Our photo laboratory offers you a range of finishes and large-dimension formats, appreciated by the most reputable photographers and their galleries.

The Various Finishing Techniques for Exhibition Prints

Our art prints conform to exhibition standards owing to their customisable high-end finish, allowing your images to be heightened and protected. Whether you opt for an outdoor or indoor exhibition, our range of finishes for formats Mini to Collector will ensure you benefit from a print suited to your photograph. Every large-format Zeinberg print provides exhibition conditions worthy of the best photographers in the world.
Our laboratory uses the finest quality photo inks, fine-art papers and materials, for durable media capable of revealing all of your talent. Our photo prints in large format are available in the following finishes:
Fine Art, for a sober and minimalist finish with the imposing Giant or Collector formats: immersion in the heart of your composition assured
Aluminium, for a modern and contemporary style, thanks to our Dibond aluminium delivery, ready to hang
Plexiglas, for a large-format print with magnified colours, whose depth of field is immediately accentuated
Matte Plexiglas: the peace of mind of a photographic print preserved from the slightest play of reflections: a must for any display in artificial lighting or natural refraction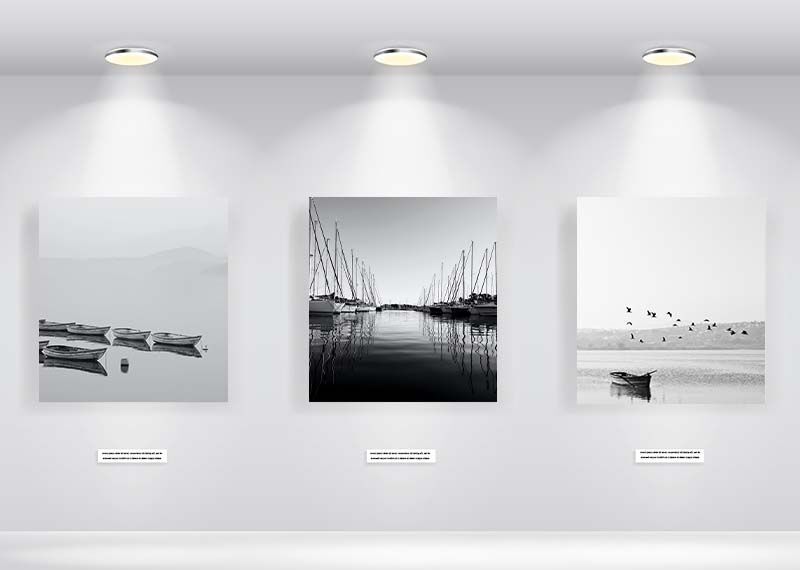 Explore our Large Formats

Our photographic laboratory, an expert in art printing, has guided professional photographers and galleries for several years now through all of their exhibition projects.
Zeinberg offers six photographic printing formats in finishes adapted to the subjects of your images as well as your artistic intentions for their display. While our Mini, Gallery Framed and Selection formats have been very successful, our photo prints also include a wide range of large formats perfectly appropriate for outdoor or indoor photo exhibitions. Our large formats are all able to be varied within our custom finish options, ranging from Fine Art photo printing to Aluminium or Plexi finishes (in matte or gloss) and available with frames or shadow-gap frames. Entrusted to our laboratory, your photo prints enjoy ink-jet printing quality and the finest quality materials for a photography exhibition worthy of the greatest photographers in the world.
If our Large format (90 x 60 cm) is not the right size for your photo exhibition, discover our two exceptional large formats: Giant and Collector.
Giant Format for an Impressive and Luminous Print
Our large-format print Giant (150 x 100 cm) transforms your photograph into a work of art. Ideal for your panoramas, the Giant format reveals all the majesty of your most beautiful creations. Thanks to Giant photo printing, your prints will be in a class of their own.
Giant prints can be seen by all during a public exhibition or provide an undeniable artistic touch to your interior decorating. In a living room or entrance, this kind of art print makes a big impression. Impressive and luminous, Giant printing format is offered in all of our finishes, for a customised look. This large-format printing will easily find its place on your walls.
Collector Format for Large-Format Photo Printing

A key element in any photo exhibition, large-format printing in Collector format (180 x 120 cm) is the most coveted finish for art photographers. Once printed in Collector format in one of Zeinberg's signature finishes, your photo is sure to become the masterpiece of your exhibition, whether you are sharing your images with friends and family or with a wider audience.
It is impossible to pass by a Zeinberg Collector print without admiring the details of its composition and the colours of the image. The printing of your photos in Collector format inevitably draws the gaze of your visitors and will not fail to furnish a space with elegance and originality. Printing, mounting, and delivery are handled by our photo laboratory to offer you a print in very large format that is ready to hang. Simply ensure that you have enough space to appreciate your image from a certain distance.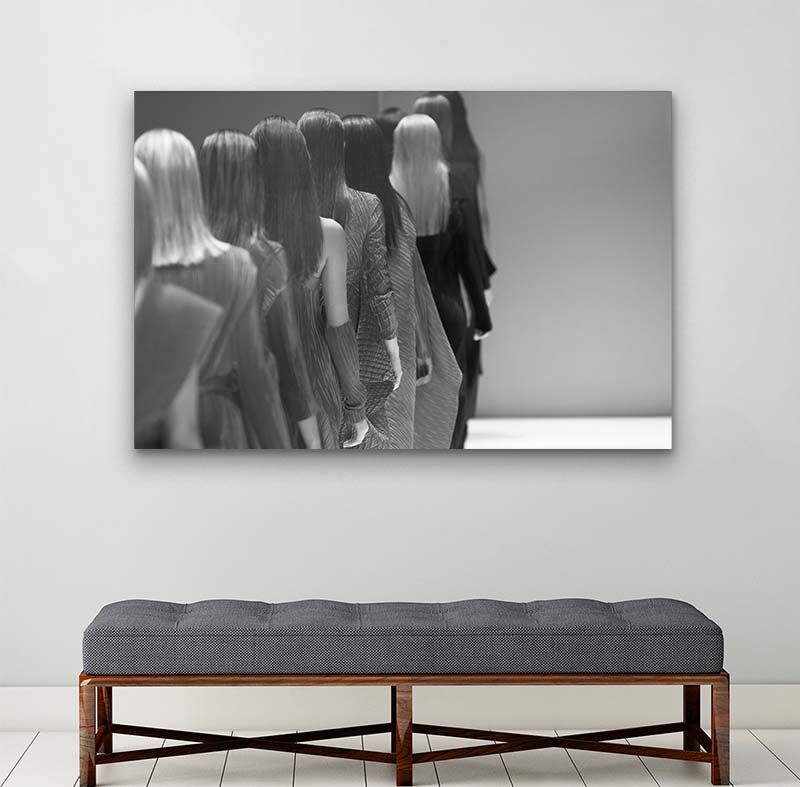 YellowKorner's Laboratory at Your Service !

Thanks to the expertise of our laboratory and talent of our photo printers, a large-format printing service can apply to any high-quality photo.
Regardless of your choice of finish, our large-format prints are offered with a made-to-measure frame. Traditional or exotic wooden frames and black, white, silver or graphite frames are some of the framing options available for Large, Giant, or Collector photos.
To perfectly embellish your large-format photo, Zeinberg offers you the addition of a shadow-gap frame. A finish that is highly prized by galleries and museums, the shadow-gap frame brings an ethereal lightness and depth to artworks in large dimensions.
Prepare to exhibit your finest photographs, with the printing solution they deserve!


© 2022, Justine Grosset for Zeinberg
Translation by Anna Knight