How do you choose the right medium for a professional photo print ?
The 06/05/2022
Have you decided to offer your finest photos professional quality printing? Selecting a high quality photo is essential, but to enjoy a photo print that is truly personalised, a vast panel of additional choices are available to you.
The format of your print and selection of the frame in the colours of your decor proves to be a relatively easy choice in line with your taste, the square metres available for your project, but above all the characteristics of your image. It may seem more complex to choose the type of photo paper and finish you need.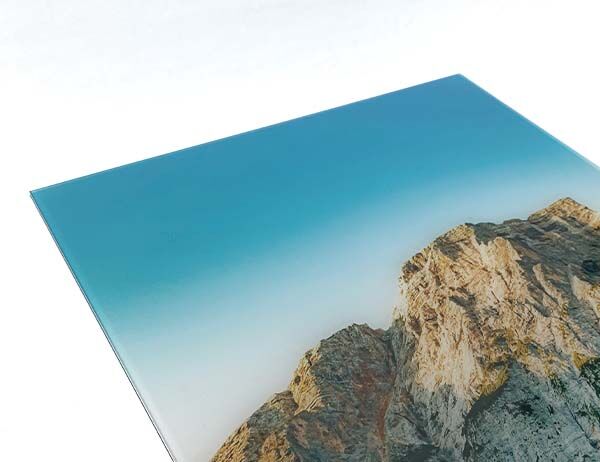 Fine Art paper, Aluminium Dibond, Plexiglas in matte or gloss finish: it is hard to figure out the secrets of a range of professional finishes when you're not an expert in photographic printing. Discover the advice of our laboratory to choose the right medium with the best quality/price ratio for printing your personal photos.

Photo Paper, Aluminium Dibond or Plexi ?

Each photo can take advantage of printing on photo paper offered by professional printers like Zeinberg with various types of finish. These finish options do not necessarily refer to the range of papers selected for printing but also to whether or not additional components and materials with distinctive properties are added.
What is meant by printing on photo paper, Aluminium Dibond, or Plexi?
Prints on photo paper use dedicated non-digital (also known as "silver") printing paper. The Fine Art print is a kind of print on photo paper of superior quality.
The print on Aluminium Dibond consists of printing your image file to optimal resolution on this same photo paper that is then mounted on an Aluminium Dibond plate. It is a composite comprising two layers of aluminium, surrounding a resin core.
The Plexi print is an Aluminium Dibond print that is then protected and magnified by the addition of a layer of plexiglas, a light and unbreakable material.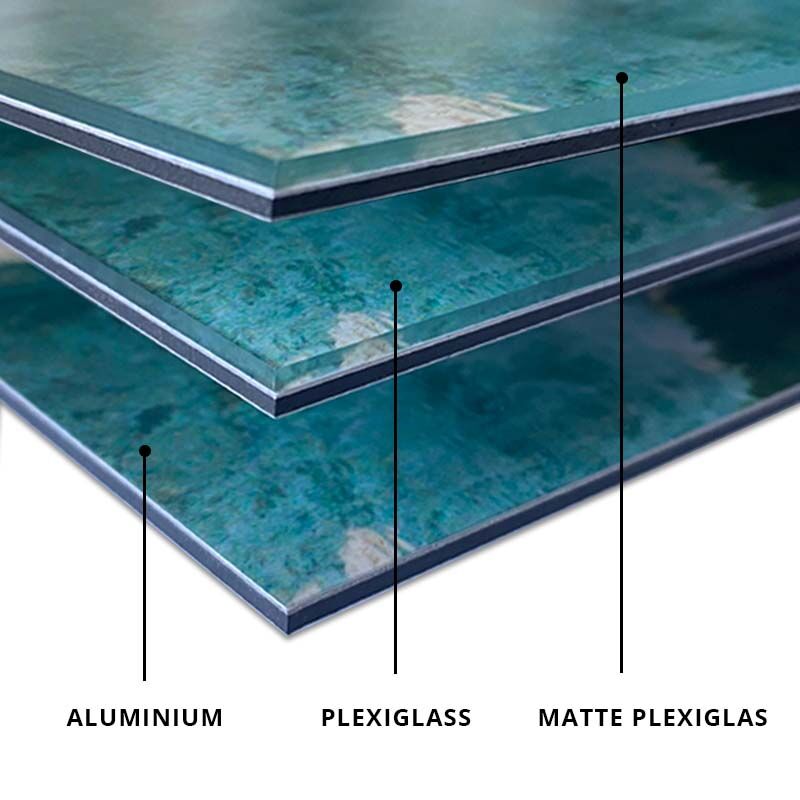 Photo paper, Aluminium Dibond, and Plexi are therefore closely connected. While all boast superior print quality, how do you choose the one that will be the most suitable for your art project?
The print on photo paper, devoid of any extras other than a frame, is appreciated for its sobriety and lightness. Whether framed or unframed, the types of paper proposed generally showcase the colours of the image that are thus directly presented for the viewer's gaze.
The modern and contemporary rendering of the print on Aluminium Dibond attracts both amateur and professional photographers. Large formats are particularly suited to the characteristics of this contemporary finish.
The Plexi finish is the choice favoured by amateur photographers who are concerned with protecting their image while reinforcing the intensity of the colours and the depth of their compositions.
A Matte or Gloss Finish ?

Photography paper, Plexi, and Aluminium Dibond now hold no secrets for you. What about the level of gloss of your print? While on the screen of a smartphone or computer this finish is not visible, your print can indeed benefit from a matte or gloss finish.
The types of silver paper used for printing your images naturally influence the gloss of the final print. So, wherever possible, choosing your photo printing paper is a way of opting for an end result that is matte or gloss. Whether it be the kind of paper used for silver printing, another way of opting for a gloss or matte finish consists of adding a film or additional plate over the mounted print.
When should you choose a matte finish for your photo print? A matte finish such as Zeinberg Matte Plexi will attract photographers wanting to exhibit their artwork near a window or a light source, since the matte finish will mitigate any plays of reflection. Not very reflective, matte photo printing allows viewers to immerse themselves easily and directly within the image, without the need to take a step back – ideal if you do not have an interior with unlimited floor area. Particularly sophisticated, matte also lends itself beautifully to monochrome prints, strengthening the narrative power of black and white.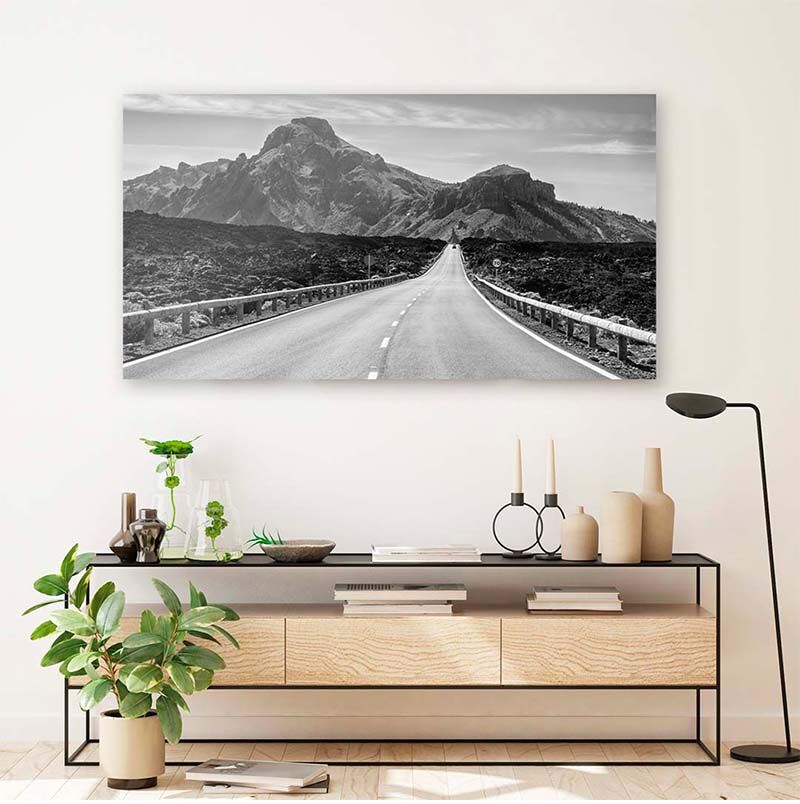 What about gloss in all this? A professional print of the highest possible quality will naturally showcase the light of glossy colours. A print on Fine Art photo paper will ensure your photograph will not fade and will retain its gloss year after year. The Plexi finish is also particularly suitable for heightening the sheen of your finest photos.

Zeinberg : YellowKorner's Photographic Laboratory

Play the card of gallery-grade professional printing thanks to our photo laboratory, a partner of the world's best artists.
We offer you a print made to measure, allowing you to choose the format, finish, and type of framing suitable for sublimating your favourite photos. All of these options permit every budget to create the artwork that suits them perfectly.
Entrusted to our laboratory, your images are printed on Fine Art silver paper (we chose the Fuji DPII 250mg range of paper) with the ideal gloss finish for highlighting the sheen and impact of your colours.
We then offer you a choice from among our superior quality finishes:
Bring your most beautiful moments to life, with the Zeinberg finish of your choice.
© 2022, Justine Grosset for Zeinberg
Translation by Anna Knight