How Do You Print a Photo in Large Format ?
The 05/05/2022
As a photography professional or amateur, you surely have some favourites among your images that could lend your interior an elegant, gallery spirit. A professional photo print is always an original idea to decorate a room, for oneself or as a gift. Printing your personal photos in large format is ideal for showcasing your most beautiful images and creating a unique atmosphere in your home.
While there is nothing complicated needed to obtain a sizeable print, this printing format requires a good quality image to magnify your preferred photo. Would you like to have your own photos printed in large format? Discover how you can ensure a print quality worthy of your finest moments.
What Resolution Is Required to Print a Large-Format Photo?

Resolution is a key criterion to consider when you want to have your own digital photos printed.
Our smartphones and digital cameras, whether reflex or hybrid, allow us to obtain very beautiful photos. It is however recommended that you find out more specifically the resolution required to be able to opt for a large-format print without damaging the image quality.
For processing images destined for printing in large format, overlooking high resolution would be a mistake. For a traditional photo print the risk is lessened; for a large format, the enlargement of the image can pixelate the image or lead to the appearance of blurry patches. It would be a shame that through failure to provide sufficient resolution your favourite moment couldn't enjoy the photo printing method it deserves!
So what resolution is necessary for good quality photo printing and, more specifically, for a large-format print? For a large printing format in high definition, a resolution of 300 dpi is the norm. For web sharing or on-screen display, a resolution of 72 dpi suffices. The difference is considerable, to the extent that a photo taken with a smartphone is not always guaranteed to be suitable for printing in large format.
Are you wondering how to find out the resolution of your photos? This setting is displayed on most image processing software, which also allow you to obtain the simulation of the print rendering. For images taken with our smartphones, it isn't their resolution but their weight that applies, which is expressed in mb (megabytes).

Is the Definition or Resolution of an Image the Same Thing?

It seems difficult to describe an image technically, however, as in many domains, a language and specific units of measure exist. For an image file, the base unit is the pixel. A pixel doesn't have a standard size.
Three essential settings should be known to prepare your photos for printing, but also their online distribution or on social networks: the size, definition, and finally, resolution.
The size of the image is measured in cm (centimetres), it corresponds to its height and width. An A3 format equates to an image 42 cm x 29.7 cm.
The definition of your photo corresponds to the exact number of pixels each image comprises. The definition is measured in megapixels (MP), the product of the height by the width of the size of your camera's sensor.
The resolution is the point of contact between the two previous settings. It is the quantity of pixels that constitute the image on a given surface (the density of pixels). It is commonly expressed in pixels per inch. The unit of measure of the resolution of a photo is expressed in PPI (pixels per inch) and the unit DPI (dots per inch) is also used.

To print your best moments on photo paper, a resolution of 300 dpi is the accepted standard. So, the resolution of a photo is not the same thing as its definition

Print your Large-Format Photo in Gallery Quality at Zeinberg

You have checked the resolution of your photos and would now like to have them printed in large format by an expert laboratory? Zeinberg accompanies photographer artists and art galleries through their printing and enlargement projects.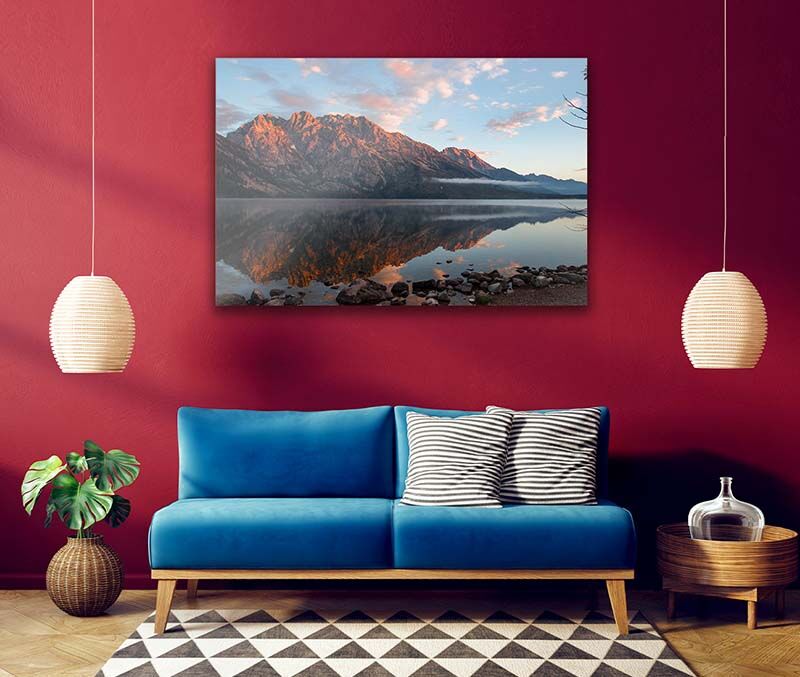 Our experts guide you step by step for a photo print worthy of the best photographers. Our professional photo laboratory always ensures that your photographs are suitable for the type of printing selected. This meticulous quality control allows us to guarantee the optimal resolution of your photo, so that its print is of unrivalled quality.
Several print sizes, perfectly adapted to images of a landscape or to a photo taken in panoramic mode, are offered to you:
Our large-format prints are available in a panel of finishes (gloss paper with plexi finish or matte plexi finish for instance) for a finish perfectly suited to the subject of your photograph and the aesthetic of your interior. The framing of your large-format prints can also benefit from the addition of a shadow-gap frame, the ultimate finish for this kind of print.
Ready to hang your finest creations on your walls?
Create your large-format print with the help of our photo laboratory.
© 2022, Justine Grosset for Zeinberg